Clarksville, TN – The Austin Peay State University Alumni Relations Office plans to welcome back graduates later this month with several special Homecoming events.
At 10:00am on Friday, October 20th, 2017 alumni and the public are invited to participate in the 39th Annual Homecoming Golf Tournament at Swan Lake Golf Course.

Clarksville, TN – The Clarksville Area Chamber of Commerce announces its 2017-18 Board of Directors.
Serving as chairman for a one-year term beginning July 1st, is Charlie Koon, Director of Workforce & Economic Development at Workforce Essentials. Koon was named the 2015 Middle Tennessee Workforce Services Employee of the Year by the Tennessee Department of Labor and in 2008 he was named Clarksville's "Citizen of the Year."

Clarksville, TN – A famous '50s foursome worth a million. A prince who will be king. That lad of Wilde's who never grows old. A half woman, half fish. This is just a sampling of what awaits the corner of Franklin and First in 2016-2017.
For the fourth consecutive year, Mark, Ricki, John Mark and Will Holleman will host "Happenin' at the Hollemans," an evening of entertainment featuring the unveiling of the Roxy Regional Theatre's highly-anticipated "Season 34: Play Your Part" on Monday, May 23rd, from 5:30pm to 7:30pm.

Clarksville, TN – Austin Peay State University's annual Homecoming celebration will run from Monday, October 19th through Saturday, October 24th.
The theme this year is "Red Tie Affair." For additional information on Homecoming events, as well as registration and ticket information, visit www.apsu.edu/student-life/aphomecoming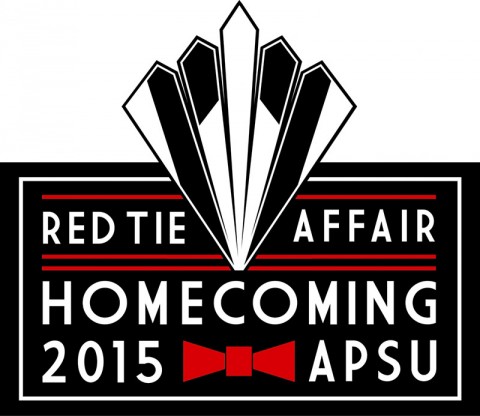 [Read more]

Clarksville, TN – Laying Low is back for its fifth installment to benefit the Customs House Museum on Saturday, October 3rd. This laid-back annual fundraiser begins at 5:00pm and will last into the evening.
Laying Low will be hosted by the downtown branch of F&M Bank, in the courtyard overlooking the Cumberland River.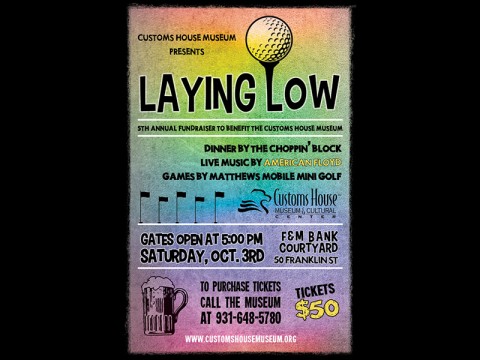 [Read more]

Clarksville, TN – Take a trip back to the period in our nation's history when gangsters were the purveyors of libations, women sported fluttering fringe above the knee, and the likes of Sophie Tucker held court at various nightclubs.
Leading in to the Roxy Regional Theatre's 33rd Season, "Speakeasy" will showcase the music of the Roaring Twenties, cabaret style, August 28th – September 12th.
After congregating at the entrance to the ""Speakeasy"" (the front door of the Roxy), audiences will gain access to the lobby and performance space with the magic words "Joe Sent Me."

Clarksville, TN – Move over, Tammy, Dolly and Loretta … there's a new trio in town! Classic country gets a musical makeover in Ted Swindley's "Honky Tonk Angels" at the Roxy Regional Theatre, beginning February 13th at 8:00pm.
Audiences who could not get enough of Always…Patsy Cline will find the perfect match in creator Ted Swindley's follow-up, which combines over 30 classic country tunes (including "I'll Fly Away," "Stand by Your Man," "Harper Valley PTA," "9 to 5," "Coal Miner's Daughter," "Ode to Billy Jo," "These Boots Are Made for Walking," "Rocky Top" and "I Will Always Love You") with a hilarious story about three gutsy gals who are determined to better their lives and follow their dreams to Nashville.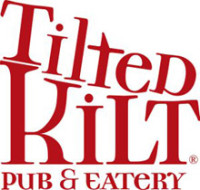 Clarksville, TN – Tilted Kilt Pub and Eatery, with support from the Nashville and Clarksville Chive Chapters, recently held a fundraiser resulting in a $3,000 donation to the Susan G. Komen Foundation.
The "Nashville Chive Unofficial Meetup, Part Duex", presented by Budweiser of Clarksville, was held at Tilted Kilt on September 27th and included a silent auction, limited edition tshirt sales, drink and menu specials and more with proceeds going to Susan G. Komen.

Clarksville, TN – Laying Low is back for its fourth installment to benefit the Customs House Museum on Saturday, November 1st.
This laid-back annual fundraiser is an outdoor event celebrating the fall season.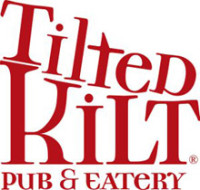 Clarksville TN – The Nashville Chive Chapter will "Party for a Purpose" as they hold another unofficial meetup at Clarksville's Tilted Kilt Pub and Eatery this Saturday September 27th from 5:00pm to close. The theme of the party is "Save Second Base" to benefit Susan G. Komen.
The event is presented by Budweiser of Clarksville, and additional sponsors are Love Blood Ink Tattoo, Sapphire Vapor, The Joe Padula Show, and Clarksville Online.