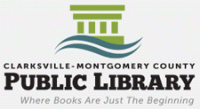 Clarksville, TN – The Clarksville-Montgomery County Public Library is collaborating with The Vigilance Group of Brentwood, Tennessee to provide teens with a useful lesson in self-defense. The free self-defense class will be held on Thursday, November 30th at 5:00pm at the public library.
All teens in grades 7-12 are encouraged to attend. Teens are advised to wear comfortable clothes and tennis shoes.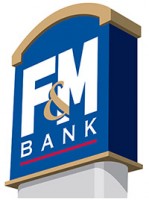 Clarksville, TN – During a 12-month period when Montgomery County's total bank deposits jumped by $175.8 million, F&M Bank remained in the top position among FDIC-insured banks with a 19.01% market share. It is the 14th consecutive year that F&M has maintained its market-leading ranking.
The fact that seven of the 11 Montgomery County banks have 10% or more of deposit market share underscores the extraordinary competitiveness within the market.
The updated market share reports – recently posted on the FDIC website – are based on federally insured deposits of banks and thrifts through June 30th, 2017.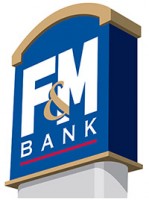 Hendersonville, TX – F&M Bank has been providing financial services in Hendersonville since 2008. Beginning January 17th, the Middle Tennessee-rooted bank is taking an ambitious step forward in Sumner County by opening a new 10,000 square foot office in the heart of Hendersonville's Indian Lake commercial district.
The spacious new facility, located at 221 Indian Lake Boulevard, replaces the bank's former quarters at 100 Bluegrass Commons. The new office will accommodate F&M's growing banking and mortgage staff and will provide customers with a dedicated mortgage services entrance.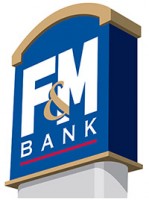 Clarksville, TN – For the 13th consecutive year, F&M Bank holds the top position in Montgomery County's market share of deposits, according to the FDIC annual summary of insured deposits published last Friday (September 30th). F&M also retained its top position in Stewart County, a ranking it achieved in 2015.
Annual market share reports are based on FDIC-insured deposits of banks and thrifts through June 30th, and includes 11 financial institutions in Montgomery County and three in Stewart County.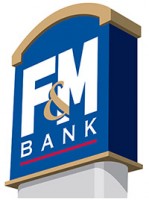 Clarksville, TN – F&M Bank is pleased to announce the rollout of its new CardValet® program for cardholders who want to manage their debit card through their mobile devices.
With the new F&M CardValet Mobile App, customers can control card spending on the go.
It is simple, download CardValet from Google Play™ or the App StoreSM and immediately begin enjoying it's features.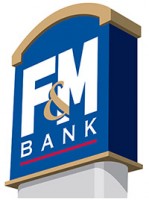 Clarksville, TN – Brad Barrett, former president of The Tennessee Bankers Association (TBA), has been named to the F&M Bank Board of Directors, according to Sammy Stuard, president and CEO.
"Brad brings a wealth of banking knowledge to F&M and his over 20 years of leadership at the helm of the TBA will contribute greatly as we seek new opportunities for growth across Middle Tennessee," commented Stuard.
Following F&M's recent sale to Nashville-area businessman Gaylon Lawrence Jr., Barrett joins the bank at an exciting time. Lawrence's ownership of Middle Tennessee's eighth largest bank will increase the bank's capital and further position F&M for continued growth.

Hendersonville, TN – F&M Bank has announced plans to construct a new 10,000 sq. ft. facility at 221 Indian Lake Boulevard in Hendersonville Tennessee.
In September 2008, F&M Mortgage Services opened at 100 Bluegrass Commons Boulevard, which was quickly followed in the spring of 2009 with the addition of banking services at the same location.

Clarksville, TN – F&M Bank has named Mary Beth Russell Assistant Vice President, Manager and Lender of its St. Bethlehem banking office at 2601 Wilma Rudolph Boulevard in Clarksville.
"Mary Beth has eight years of banking and investment services experience with F&M and has been a real contributor to the bank's growth in the St. Bethlehem market. Her leadership skills will be a real asset as she directs the operation of this office," stated Sammy Stuard, F&M Bank President and CEO.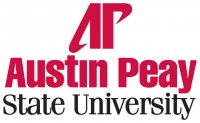 Clarksville, TN – The fight against breast cancer received a boost last month when more than 30 members of the Austin Peay State University School of Nursing participated in the Susan G. Komen 2015 Race for the Cure 5K in Brentwood Tennessee.
Rebecca MacAdam, a senior nursing student, organized APSU's participation in the event, with APSU raising more than $2,300 for breast cancer research.

Clarksville, TN – F&M Bank has announced the following promotions of four veteran mortgage employees, according to Sammy Stuard, bank CEO and president.
Denise Alexander, vice president and operation manager for F&M's mortgage department has been promoted to senior vice president of F&M Bank.
Yvonne Witzler, assistant vice president and manager of F&M's mortgage office in Clarksville has been promoted to vice president of F&M Bank.