Clarksville, TN – Shiloh Industries is gearing up for new product production in Clarksville-Montgomery County's Corporate Business Park with the first new die cast machine expected to be installed this week.
The company's soon-to-be local plant manager, Gerald Craycraft, met with the Industrial Development Board this week to announce new improvements and new product lines to Shiloh's original plans since purchasing Contech in August 2013.
AAA research reveals need for regulators and industry to suspend E15 sales to protect motorists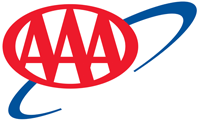 Orlando, FL – A recent survey by AAA finds a strong likelihood of consumer confusion and the potential for voided warranties and vehicle damage as a result of the Environmental Protection Agency's (EPA) recent approval of E15 gasoline.
An overwhelming 95 percent of consumers surveyed have not heard of E15, a newly approved gasoline blend that contains up to 15 percent ethanol. With little consumer knowledge about E15 and less than five percent of cars on the road approved by automakers to use the fuel, AAA is urging regulators and the industry to stop the sale of E15 until motorists are better protected.