Clarksville, TN – History and fantasy will collide into an evening of pure entertainment during the premiere performance of the musical drama, "An Elegant Obsession," at 7:30pm on Friday, September 7th, 2018 in the Mabry Concert Hall.
This event will be hosted by the Austin Peay State University Center of Excellence for the Creative Arts (CECA), and guests with reserved seating may attend a formal reception from 5:00pm-7:00pm at 416 College Street on the night of the premiere.
Honoring a Champion. Inspiring Greatness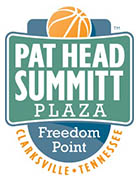 Clarksville, TN – Through the keen eyes of a sculptor, an architect and an exhibit designer, the Pat Head Summitt Legacy Plaza has come to life at Freedom Point.
A bronze statue of Coach Summitt, hometown hero and legendary University of Tennessee women's basketball coach, and an interpretative display of her life story will be dedicated at 3:00pmFriday, June 15th, 2018 in Clarksville's Liberty Park.
"Though her famous 'stare' may be missing, our sculpture hopes to embody her passion and fire," said Brett Grill, sculptor of the Coach Summitt statue. "She was a rare talent, quickly ascending to the highest reaches of her field, which she dominated throughout her career."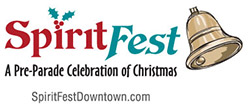 Clarksville, TN – The 3rd Annual SpiritFest, a holiday event from 2:00pm until 5:00pm on Saturday, December 2nd, 2017, will offer a bounty of free activities, including visits with Santa Claus, rides on the International Express Bus, four kids' inflatables, live music on the new Downtown Commons stage, ice skating, art and gift markets, food trucks and a live nativity with animals.
It will start three hours before Clarksville's 58th Annual Lighted Christmas Parade, which will pass by its location in Historic Downtown Clarksville.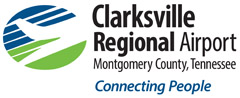 Clarksville, TN – The Clarksville Regional Airport (CRA) in partnership with the Humane Society of Clarksville-Montgomery County began a new tradition this weekend with the 1st Annual Wags & Wings Family Fun Fest on Saturday, October 14th, 2017.
Humane Society's Courtney Berlyak talked about the success of the event and the fortuitous timing of CRA's John Patterson's proposal, coming just as Humane Society leaders had decided to end its annual Wags to Witches Fur Ball Bash.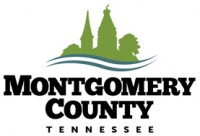 Montgomery County, TN – Montgomery County Government is proud to announce Michelle Newell will serve as the communications director and public information officer for Montgomery County Government beginning June 5th, 2017.
Newell holds a B.S. in Corporate Communications from Austin Peay State University. She currently serves as the program director for the Clarksville-Montgomery County Green Certification Program.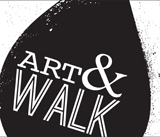 Clarksville, TN – Produced by The Downtown Clarksville Association, First Thursday Art Walk is a free, self-guided tour spanning a 5-block radius that combines visual art, live music, engaging events and more in the heart of Downtown Clarksville.
With 10+ venues, bars and businesses participating each month, the First Thursday Art Walk in Clarksville is the ultimate opportunity to savor and support local creative talent.

Clarksville, TN – Last month, during Austin Peay State University's 58th Annual Tower Club Dinner Meeting, longtime APSU supporters Jeff Bibb and Frank Lott were honored with the Tennessee Board of Regents' 2016 Chancellor Award for Excellence in Philanthropy.
"For nearly two decades, Jeff Bibb and Frank Lott have quietly supported Austin Peay State University, with many in the community not realizing how vital they are to this institution," TBR Chancellor David Gregory said. "Austin Peay is a stronger institution because of their support and generosity, and their creative talents will allow this institution to attract new students and connect with successful alumni in the coming years."
Hi-Tech, Soft Touch, Artistic Flair and More

Clarksville, TN – In the early days of the auto, showrooms like those on Seattle's Auto Row were replete with bells and whistles. Chandeliers lit up the floors, highlighting each vehicle's chrome trim.
By 1954, Frank Lloyd Wright had designed a New York City auto showroom that included a spiral ramp and a turntable interior – it was a glistening museum for the Age of the Automobile.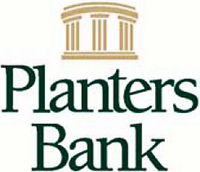 Clarksville, TN – The Planters Bank-Hilldale Gallery will feature "A Wonderful World" by Franklin, Tenn. Artist Mike Moyers from Thursday, May 7th – Wednesday, June 3rd.
Moyers is a contemporary impressionist with a passion for expressing subjects of life and faith through art. Believing art to be a communion with the soul, Moyers strives to create pieces that touch people on a deeper level. Specializing in palette knife technique, he paints a diverse range of subjects from slice-of-life and plein air to conceptual and abstract.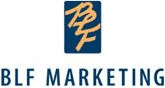 Clarksville, TN – BLF Marketing has made two personnel promotions and one new hire within its client services team.
Adam Groves has been promoted to senior account manager. Groves joined the firm in 2005, and has continuously expanded his expertise and client leadership in technical disciplines such as market analysis, customer segmenting, Internet marketing and website development.