Clarksville, TN – Shiloh Industries is gearing up for new product production in Clarksville-Montgomery County's Corporate Business Park with the first new die cast machine expected to be installed this week.
The company's soon-to-be local plant manager, Gerald Craycraft, met with the Industrial Development Board this week to announce new improvements and new product lines to Shiloh's original plans since purchasing Contech in August 2013.

Clarksville, TN – Austin Peay State University convened its inaugural Board of Trustees meeting Thursday, March 30th, completing the transition from the Tennessee Board of Regents (TBR) to its own local governing board.
Austin Peay President Alisa White, joined by Tennessee Governor Bill Haslam and observed by University faculty and staff, as well as media and members of the community, called the 'historic' first meeting to order.

Clarksville, TN – The Chamber of Commerce is accepting nominations for three annual awards: The Ted A. Crozier Sr. Community Commitment Award, Boots to Suits: Veteran of the Year and Young Professional of the Year.
Nominations must be received at the Chamber by Friday, April 7th 3027 and winners will be announced at the Chamber's Annual Gala on Tuesday, May 9th.

Clarksville, TN – In a few months, Austin Peay State University will officially turn 90, and anyone who happened to be on campus when the school first opened in the late 1920s would likely not recognize it today.

Clarksville, TN – Rusken Packaging, Inc. announces the purchase of Clarksville-owned Cougar Packaging. All employees will continue with the new company, and former Cougar owners Gerri and Larry Wallace will continue in their roles for six months to ensure a smooth transition.
Rusken Packaging, a private, family-owned, $130 million company, manufactures corrugated cardboard boxes used for shipping.
APSU to Have Increased Autonomy with Local Governing Board

Clarksville, TN – Tennessee Governor Bill Haslam has appointed eight individuals to the newly created institutional governing board at Austin Peay State University.
The purpose of the appointments is to give the University increased autonomy to support student success as the state continues its Drive to 55 Initiative. Austin Peay State University's governing board is one of six to be appointed by the governor, a result of the governor's FOCUS Act passed by the Tennessee General Assembly earlier this year.

Clarksville, TN – State of Tennessee Economic and Community Development (ECD) Commissioner Randy Boyd visited Clarksville Tuesday morning, June 28th to present the Clarksville-Montgomery County Industrial Development Board (IDB) a check for a little more than $212,000.
The site development grant was awarded to select communities across Tennessee to prepare economic development sites for market.

Clarksville, TN – The Clarksville-Montgomery County Industrial Development Board (IDB) hosted its sixth annual "Red Carpet Community Tour" for site selection and economic development consultants.
The event, scheduled around the Nashville-based CMT Awards Show, is an excellent opportunity for attendees to gain first-hand knowledge of the assets that Clarksville-Montgomery County and the surrounding area have to offer.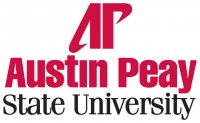 Clarksville, TN – Big John, an 1,800-pound bull, was a source of pride for the Austin Peay State University Department of Agriculture. Students on the department's beef show team took the animal to several regional shows, where his size and power often impressed the judges.
Last month, the University decided to sell this prize-winning animal, with the hope of earning a few thousand dollars for the growing Department of Agriculture. During a special sale on Sept. 23 at the APSU Farm, three bidders joined together to buy Big John for $14,500.

Clarksville, TN – The Clarksville-Montgomery County Industrial Development Board (IDB) is pleased to announce Wally Crow as the Chairman of the Board for the 2014-2015 term.
Crow is a contract employee with the Directorate of Public Works at Fort Campbell and the owner of Crow Engineering.