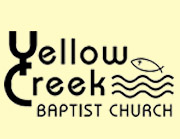 Cumberland City, TN – The weather was just perfect Saturday, April 15th, 2017 for the Yellow Creek Baptist Church annual Community Easter Egg Hunt. 326 kids along with over 600 adults came out for the event.
"It a beautiful day and I am very thankful for everybody coming out," said Brother Phillip Chambers, Senior Pastor. "It was a fun time doing this for everyone."
The egg hunt was divided into three parts, Pre-K, K-2nd grade and 3rd-5th grade. 11,000 eggs were scattered between the three fields.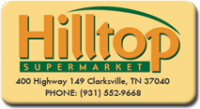 Clarksville, TN – On Saturday, March 26th, Hilltop Super Market held their 21st annual Easter Egg Hunt. The skies were clear, weather warm, and there was a slight breeze. It was a great day for the event.
Festivities began at 11:00am and the egg hunt started at 2:00pm. Some of the activities were inflatable bounce houses provided by U-Jumpin' Foulks, face painting done by Montgomery Central High School Cheerleaders, a duck pond, cupcake decorating and plenty more.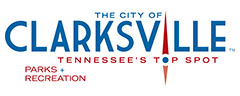 Clarksville, TN – Thanks to a group of Clarksville Academy students, a grant from the Clarksville-Montgomery County Community Health Foundation and a partnership with the city of Clarksville, a bicycle share program will soon come to Liberty park and McGregor park.
The group, comprised of about eight Clarksville students each year, researched and wrote a grant proposal as part of Clarksville Academy's Challenge Based Learning (CBL).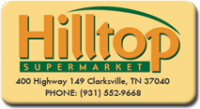 Clarksville, TN – On Saturday, April 19th, 2014, the 19th Annual Easter Egg Hunt was held at Hilltop Super Market.
Some of the activities at the event were inflatables, cupcake decorating, duck pond, face painting and more. Everything kicked off at 11:00am.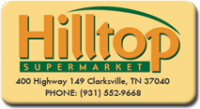 Clarksville, TN – On Saturday, April 7th, Hilltop Supermarket held their 17th Annual Easter Egg Hunt. The event started at 11:00am with food, inflatables, face painting, cupcake decorating and more.
The easter egg hunt was broken down into four groups; up to 4 year olds, 5 to 6 year olds, 7 to 9 year olds and the 10 to 12 year old group.