Jammin' In The Alley

Clarksville, TN – Music is a year-round business for Ken Jolly and the members of The Nightmasters, but this past Friday another of Clarksville's favorite concert series' kicked off. This time, in Strawberry Alley, with Jammin' in the Alley bringing hundreds of live music fans out for an evening of great entertainment in the heart of downtown.
"We're excited to have Henry Rives back with us tonight," Jolly said. "He'll be sitting in on saxophone, and we are going to just blues/rock it up as usual. We take other people's stuff, do it our own way, and it just seems to work."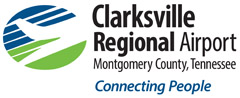 Clarksville, TN – The Clarksville Regional Airport (CRA) in partnership with the Humane Society of Clarksville-Montgomery County began a new tradition this weekend with the 1st Annual Wags & Wings Family Fun Fest on Saturday, October 14th, 2017.
Humane Society's Courtney Berlyak talked about the success of the event and the fortuitous timing of CRA's John Patterson's proposal, coming just as Humane Society leaders had decided to end its annual Wags to Witches Fur Ball Bash.