Clarksville, TN – The Austin Peay State University Department of Theatre and Dance will present "Footloose: The Musical" at the Trahern Theatre this week.
The performance will highlight the work of students, faculty and staff associated with the musical theatre concentration of the department's new Bachelor of Fine Arts degree program.
[Read more]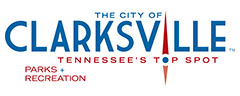 Clarksville, TN – Join Clarksville Parks and Recreation and Austin Peay State University students for some playtime in Liberty Park on Saturday, April 23rd from 9:00am to noon.
Enjoy games, giveaways, and free B-cycle rides all day with the promo code 0423.
[Read more]

Clarksville, TN – With a native speaker base of over 400 million people, it stands to reason that Spanish features a wide range of different cultural identities among the many countries that speak the global language.
The Spanish program at Austin Peay State University gives its students the skills to be fluent speakers and the tools to be global citizens, but for one day each year, the University invites area high school students to campus for a chance to experience the diversity of a language spoken in 21 countries across the world.
Concert part of ceremony to unveil newly renamed Fortera Stadium

Clarksville, TN – On Saturday, April 23rd, Austin Peay State University and Fortera Credit Union celebrate a new era in Governors Football with the unveiling of the newly renamed Fortera Stadium, capped off with a concert by Nashville recording artist Maggie Rose in the stadium lot.
Rose's performance will conclude a day's worth of activities, beginning with a noon baseball game, as the Governors take on Eastern Kentucky in Raymond C. Hand Park. At 1:00pm, Governors Softball will compete against Jacksonville State at Cheryl Holt Field.
APSU Sports Information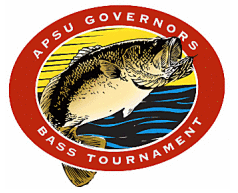 Clarksville, TN – The 22nd annual APSU Governors Bass Tournament is less than two months away.
This year's edition, which benefits APSU Athletics, is Saturday, May 14th, at Kentucky Lake, with registration and boat launching from Paris Landing State Park. Last season's tourney drew more than 200 boats.
The tournament will benefit Austin Peay State University athletics. More than $12,000 dollars in prize money will be awarded.

Clarksville, TN – Dr. Charles T. Moses, an internationally renowned expert in business strategy and entrepreneurship, was given an interim appointment as dean of the Austin Peay State University College of Business. He will begin his new role at APSU on May 1st, 2016.
Moses previously served as an associate professor of management and interim dean of the School of Business Administration at Clark Atlanta University, where he helped create Centers of Excellence in Supply Chain and Financial Planning and a Center for Innovation and Entrepreneurial Development.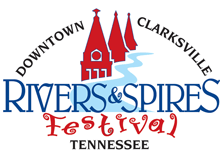 Clarksville, TN – What would you do with an extra $10,000 in your pocket? Join the Clarksville Civitan $10,000 Scavenger Hunt at the Rivers and Spires Festival and you could possibly walk away with $10,000.
It's easy, and anyone 18-and-over can enter for free! New to the hunt this year is three $250.00 cash door prizes in addition to the $10,000 Scavenger Hunt.
The 2016 Rivers and Spires Festival is the gameboard for this fun pick-to-win game, sponsored by the Clarksville Civitan Club.

Clarksville, TN – Combine a multi-platinum album and a multimedia partnership with CDE Lightband with a multi-talented group of artists from Austin Peay State University and a dozen high-energy performers from around the nation — and brace yourself for a two-time Tony and Grammy Award-winning blockbuster.
Green Day's critically-acclaimed powerhouse album comes to life this spring on the corner of Franklin and First in historic downtown Clarksville. Boldly taking the American musical where it has never gone before, the Roxy Regional Theatre opens the energy-fueled rock opera of youthful disillusion, Green Day's "American Idiot", on Friday, April 29th, at 8:00pm.

Clarksville, TN – Dr. Stephen Carls, professor and chair of the department of history at Union University, and Peeps go way back.
Besides just enjoying the spongy yellow candies, Carls can appreciate a bit of shared history as both Peeps and Union's Phi Alpha Theta (PAT) history honor society chapter, which he has served as advisor for since 1983, were founded the same year: 1953.

Clarksville, TN – Thomas Herbert, 8th Earl of Pembroke, was a great many things during his life. A British statesman during the reigns of King William III and Queen Anne, Herbert served, at different times, as First Lord of the Admiralty, Lord High Admiral of the Royal Navy and Lord Lieutenant of Ireland.
In his private life, Herbert was also a prolific collector, amassing a vast array of, among other things, works of art and classical sculpture.