Clarksville, TN – Austin Peay State University professor Gregg Steinberg is offering a seminar titled, "You don't need a title to be a leader."
The seminar will be held from 10:30am-11:30am on Tuesday, April 18th, 2017 in the Morgan University Center, room 305, on the APSU campus.

Clarksville, TN – The APSU Center of Excellence for the Creative Arts (CECA) and the Austin Peay State University Department of Art and Design are pleased to announce Alicia Henry, the 2016-17 recipient of the CECA Tennessee Artist Fellowship, will present a public lecture of her work at 6:00pm on Thursday, April 13th in the Morgan University Center, room 303 on the University campus.

Clarksville, TN – Austin Peay State University choral activities celebrates the grand finale of the choral season with the biggest collection of vocal talent to date in the fourth annual "The Big Sing."
On April 11th at 5:30pm, upwards of 170 singers from APSU, Mt. Juliet High School and Station Camp High School will join together at the George and Sharon Mabry Concert Hall on the University campus in a free performance of a wide range of vocal compositions.

Clarksville, TN – On Saturday, April 8th, 2017, the Montgomery County Disproportionate Minority Contact (DMC) Task Force, the Tennessee Commission on Children and Youth, the MerryInGOD Foundation and Austin Peay State University will present the 7th Annual Joint Conference on Juvenile Justice.

Clarksville, TN – On a sweltering afternoon in Tallil, Iraq, a U.S. Army soldier named Elizabeth Wilcox paused on her way to the gym to examine what looked like seashells on the desert floor.
Centuries ago, the Euphrates River had flowed through the area, surrounding a nearby stone structure some scholars believe was the Tower of Babel, but that channel of the river had long since turned to dust.

Clarksville, TN – U.S. Census Bureau estimates released last week show Montgomery County's population at 195,734 as of July 1st, 2016. The increase from July 1st, 2015 to July 1st, 2016 means the county gained 2,440 new residents, or almost seven persons per day.
Since 2010, Montgomery County's growth rate of 13.6%, or 23,372 new residents, is among the top counties in the state. Population estimates for the city of Clarksville have not yet been released.

Clarksville, TN – Faced with a rare opportunity to impress recruiters from one of the most sought-after internships in America, automotive manufacturer Tesla, Inc., Austin Peay State University junior physics major Jonathan Bunton said he felt he needed to combat a common misconception in the tech sector.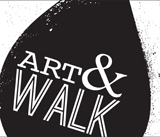 Clarksville, TN – Produced by The Downtown Clarksville Association, First Thursday Art Walk is a free, self-guided tour spanning a 5-block radius that combines visual art, live music, engaging events and more in the heart of Downtown Clarksville.
With 10+ venues, bars and businesses participating each month, the First Thursday Art Walk in Clarksville is the ultimate opportunity to savor and support local creative talent.

Clarksville, TN – Austin Peay State University convened its inaugural Board of Trustees meeting Thursday, March 30th, completing the transition from the Tennessee Board of Regents (TBR) to its own local governing board.
Austin Peay President Alisa White, joined by Tennessee Governor Bill Haslam and observed by University faculty and staff, as well as media and members of the community, called the 'historic' first meeting to order.

Clarksville, TN – On April 4th, Austin Peay State University will hold a GovNow dual enrollment information session for high school juniors and seniors from across Tennessee interested in getting a jump start on their college careers at 6:00pm in the Morgan University Center, room 307 on the University campus.
A major component of GovNow (a reference to APSU's mascot, the Governor) is the incentive that students can earn four college-level classes for free.