Clarksville, TN – The weekly Clarksville Parks and Recreation Department Recreation Report provides Clarksvillians with a glimpse at the activities and events that are available from the Parks and Recreation Department for them to enjoy together as a family.
This weeks highlights include: Riverfest Volunteer contest continues, Recycled Fashion Show to make its return to Riverfest, and Movies in the Park features Hitchcock's 'Rear Window'.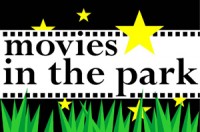 Clarksville, TN – Clarksville Parks and Recreation's Movies in the Park, the City's free, outdoor movie series, continues Saturday, August 23rd, at Liberty Park, located at 1190 Cumberland Drive.
Alfred Hitchcock's 'Rear Window,' rated PG, and brought to you by Miller-Motte Technical College, will be shown at approximately 7:45pm (dependent on sunset).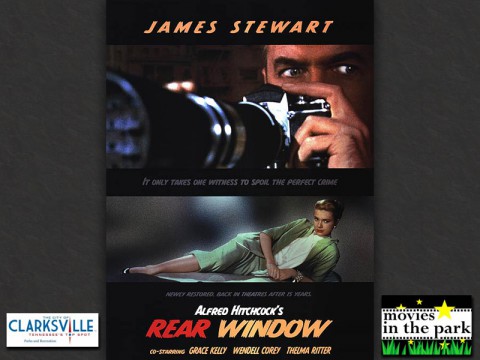 [Read more]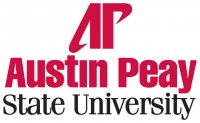 Clarksville, TN – This September, Austin Peay State University's Felix G. Woodward Library and APSU's Wilbur N. Daniel African American Cultural Center will host four documentaries on the history of civil rights in America.
The films are part of the National Endowment for the Humanities' (NEH) Created Equal: America's Civil Rights Struggle initiative.

[Read more]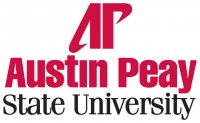 Clarksville, TN – The Austin Peay State University Department of Theatre and Dance will kick off its 2014-15 season at 7:30pm on August 25th and August 26th in the Trahern Theater with John Logan's Tony Award-winning play "RED."
The play, directed by APSU Assistant Professor of Theatre Noel Rennerfeldt, tells the story of famed American painter Mark Rothko and his struggle between artistic integrity and commercialism while painting murals for the Four Seasons restaurant. [Read more]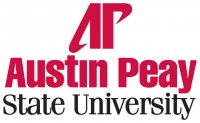 Clarksville, TN – Three Austin Peay State University students were recognized as outstanding ROTC cadets during last month's Leader Development and Assessment Course (LDAC) training at Fort Knox, KY.
Ryan Krause and Sean Frazzini were both named the top cadets in their separate regiments during the five-week summer training course.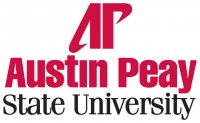 Clarksville, TN – In August 2013, the federal government developed the "8 Keys to Veterans' Success" initiative to help veterans succeed on college campuses.
Austin Peay State University, which has a long history of supporting veterans and military personnel, immediately endorsed the program, and one year later, APSU remains the only school in Tennessee committed to implementing the veteran-friendly practices on its campus.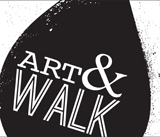 Clarksville, TN - Produced by The Downtown Clarksville Association, First Thursday Art Walk is a free, self-guided tour spanning a 5-block radius that combines visual art, live music, engaging events and more in the heart of Downtown Clarksville.
With 10+ venues, bars and businesses participating each month, the First Thursday Art Walk in Clarksville is the ultimate opportunity to savor and support local creative talent.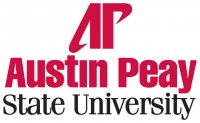 Clarksville, TN – Drs. Rebecca Johansen, Dwayne Estes and Chris Gienger, principle investigators of the Center of Excellence for Field Biology and Biology Department faculty at Austin Peay Sate University, have been awarded more than $300,000 from the National Science Foundation (NSF) to improve the infrastructure, utility and visibility of the APSU Natural History Collection.
In addition to teaching and research activities, Johansen, Estes and Gienger, serve as curators of these collections.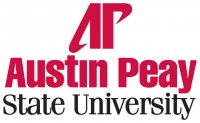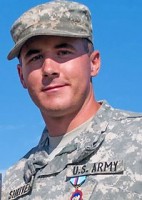 Clarksville, TN – Thousands of Reserve Officers' Training Corps (ROTC) cadets traveled to Fort Knox, KY, earlier this summer for an intense, four-week summer training program.
During the program's July 6th graduation ceremony, an Austin Peay State University student was singled out for his ability to motivate his fellow soldiers.
Andrew C. Shriver, a Clarksville native with no prior military experience, completed the program's Leader Development Course and received the Reserve Officers Association Award. [Read more]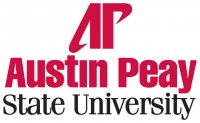 Clarksville, TN – This summer, the North American Interfraternity Conference hosted its 25th Undergraduate Interfraternity Institute (UIFI) in Bloomington, Indiana, and 10 Austin Peay State University students received scholarships to attend the event.
Top leaders from fraternity and sorority communities across North America were invited to attend one of the 13 sessions of UIFI this summer. [Read more]