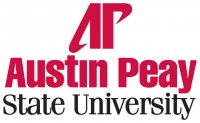 Clarksville, TN – This year's Austin Peay State University Homecoming theme, Gov Strong, will take on an added meaning on November 1st as University alumni and supporters push themselves to complete the 2014 Scholarship 5K Run.
The race, through a USA Track and Field certified course, will begin at 9:00am that Saturday at the Pace Alumni Center at Emerald Hill. The challenge that day will come toward the end of the run, when tired participants tackle the steep hill in front of the alumni center. This final stretch has led runners to say with pride that they "conquered Emerald Hill." [Read more]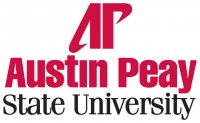 Clarksville, TN – Big John, an 1,800-pound bull, was a source of pride for the Austin Peay State University Department of Agriculture. Students on the department's beef show team took the animal to several regional shows, where his size and power often impressed the judges.
Last month, the University decided to sell this prize-winning animal, with the hope of earning a few thousand dollars for the growing Department of Agriculture. During a special sale on Sept. 23 at the APSU Farm, three bidders joined together to buy Big John for $14,500.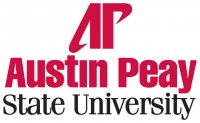 Clarksville, TN – The international journal Nursing Clinics of North America is considered one of the top scholarly publications in that field, and the spring issue, known as a clinic, will feature articles by 11 Austin Peay State University School of Nursing faculty members.
The nursing professors were selected to contribute to the publication because Dr. Chita Farrar, APSU professor of nursing, was invited to guest edit the issue.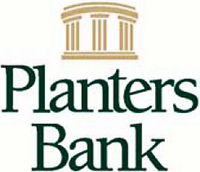 Clarksville, TN – Local Photographer Shane Moore will show a collection he's titled "Touch of Grey" at the Planters Bank-Hilldale Gallery on Thursday, October 2nd- Wednesday, November 5th.
Moore is a photographer committed to traditional black & white film photography. While he does incorporate digital images into some of his fine art prints, his passion and goals remain creating interesting, thought-provoking or beautiful images on film, then producing one-of-a-kind archival prints in his darkroom.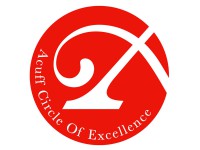 Clarksville, TN – The arts at Austin Peay State University will be on display and celebrated at the annual Soiree on Franklin the afternoon of October 28th.
The event, in its fifth year, is sponsored by the Acuff Circle of Excellence board of directors and is open to members of the Circle and the public. This year's celebration, "Coming Home to the Arts," will feature representations of all of APSU's arts disciplines: music, dance and theatre, creative writing and the visual arts.
Clarksville, TN – This November, Austin Peay State University will partner with Montgomery County and the Clarksville-Area Chamber of Commerce to honor the veterans and military-affiliated individuals who live, study and work in this community.
The University is tailoring its 2014 Homecoming Celebration that month to include the military theme "Gov Strong," creating a week long community and university celebration for local veterans. Both entities will host several events during the first week of November, culminating in a joint Homecoming/Veterans Day Parade through downtown Clarksville and campus at 10:00am on November 8th.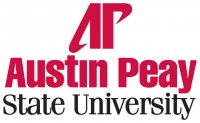 Clarksville, TN – The Austin Peay State University Phi Alpha Theta History Honor Society was named the best chapter in the nation earlier this month, but the announcement didn't come as much of a surprise. The APSU chapter, Theta-Delta, has won the best chapter award six years in a row.
"I have to admit, I've become somewhat accustomed to Theta-Delta winning," Joe Weber, director of library services at APSU, said.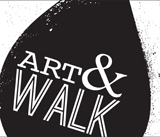 Clarksville, TN - Produced by The Downtown Clarksville Association, First Thursday Art Walk is a free, self-guided tour spanning a 5-block radius that combines visual art, live music, engaging events and more in the heart of Downtown Clarksville.
With 10+ venues, bars and businesses participating each month, the First Thursday Art Walk in Clarksville is the ultimate opportunity to savor and support local creative talent.

Clarksville, TN – Of the top 10 cities the Millennial Generation is looking to for bigger paychecks, Middle Tennessee lands two – Clarksville at 6 and Nashville at 10.
"Our dedication to recruit higher paying jobs and to create a top-rated quality of life, both of which are attractive to a young, educated workforce, is a driving force behind us making this list," said Cal Wray, Executive Director of the Clarksville-Montgomery County Economic Development Council.
[Read more]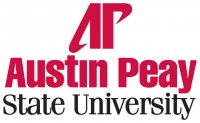 Clarksville, TN – Beginning this fall, Austin Peay State University will guarantee scholarships to all Tennessee Board of Regents community college and Hopkinsville Community College graduates who have at least a 3.0 cumulative GPA.
Titled the APSU Promise, the new scholarship program aims to bring more high-caliber students to campus in the coming years.