Clarksville, TN – A group of Austin Peay State University students recently spent a week during winter break in the Caribbean nation of Trinidad and Tobago, volunteering their time during an annual intensive service trip.
This year's group of 18 students traveled with Dr. Matthew Kenney, director of Austin Peay's President's Emerging Leaders Program (PELP), to the small town of La Romain, where they worked with Habitat for Humanity on a local housing project.

Clarksville, TN – The Austin Peay State University Department of Art and Design, with support from the APSU Center of Excellence for the Creative Arts, will welcome computer graphics modeler Colie Wertz to campus at 7:00pm, on February 2nd, for a visiting artist lecture.
Wertz's lecture, in Trahern 401, will kick off this semester's portion of the department's 2016-2017 Visiting Artist Speaker Series.

Clarksville, TN – Austin Peay State University alumnus, Gunnery Sgt. Samuel Barlow will perform in the 58th Inauguration of the President of the United States on January 20th as a member of "The President's Own" United States Marine Band.
GuitarFest features Grammy Award-winning Jason Vieaux in concert

Clarksville, TN – This February, Austin Peay State University and the APSU Center of Excellence for the Creative Arts will present the annual APSU GuitarFest, featuring guest artist concerts, lectures and workshops.
This year's festival will feature performances by 2015 Grammy Awards winner, Jason Vieaux, as well as the AronBerkner Duo of guitarist Stephen Aron and flutist Jane Berkner. The festival will conclude with a recital by current Austin Peay students from the University's guitar program.

Clarksville, TN – Funny, outrageous, emotionally affecting and occasionally angry … Eve Ensler's wildly popular series of monologues about women and performed by women is back for the fifteenth year with the Roxy Regional Theatre's presentation of "The Vagina Monologues", January 13th – January 28th.
Returning favorites Emily Rourke (most recently seen as Molly in Harry Connick, Jr.'s The Happy Elf) and Leigh Martha Klinger (whom audiences may remember as Magenta in The Rocky Horror Show and, most recently, as Gilda in The Happy Elf) will take the stage of the Roxy's theotherspace in readings of these monologues based on interviews Eve Ensler conducted with 200 women about their views on sex, relationships, and violence against women.

Clarksville, TN – Austin Peay State University has joined the JED Campus Program in support of student well-being and mental health. The program is designed to identify opportunities to enhance emotional health and substance abuse and suicide prevention efforts on campus in order to ensure that schools have the strongest possible mental health safety nets.

Clarksville, TN – The deadline for nominations for the coveted Acuff Circle of Excellence Ovation Awards in the artists fast approaching.
Nominees must have made significant contributions to the artistic and cultural life of the Clarksville-Montgomery County community.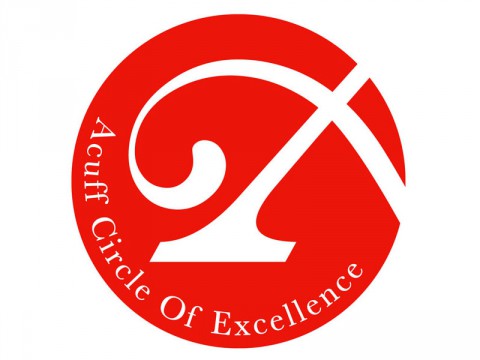 [Read more]
City Saver Coupon Book Continues to Help Clarksville Schools Raise Money and Local Families Save Money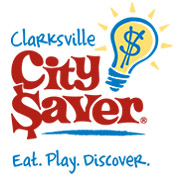 Clarksville, TN – For the seventh consecutive year, the Clarksville-Montgomery County School System and the CMC Education Foundation have partnered to sponsor the City Saver Education Funding Campaign that will run from January 13th – February 10th, 2017.
Last year's campaign raised over $200,000 for local schools and the CMC Education Foundation, with a total of $1.2 million raised over the past six years.
During this year's campaign, all Clarksville-Montgomery County elementary and middle school students will sell the new 2017 Clarksville City Saver coupon book, which contains thousands of dollars in savings at over 200 local favorite restaurants, attractions and retail stores.
[Read more]

Clarksville, TN – Austin Peay State University celebrates the seniors and graduate students who earned degrees at its 87th commencement exercises on December 9th, 2016.

Clarksville, TN – In a few months, Austin Peay State University will officially turn 90, and anyone who happened to be on campus when the school first opened in the late 1920s would likely not recognize it today.