Clarksville, TN – The New Gallery, with support from the Austin Peay State University Center of Excellence for the Creative Arts and the APSU Department of Art + Design, will present Jamey Grimes: Eclipse, to kick off the department's 2017-18 exhibition season.
The New Gallery is the new exhibition space in the University's new Art + Design Building.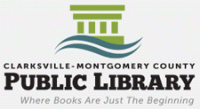 Clarksville, TN – On Monday, August 7th, 2017, the public library will be celebrating the much anticipated August 21st total solar eclipse by hosting two guest speakers from Austin Peay State University to deliver presentations.
Dr. J Allyn Smith will be presenting for the children's event at 2:00pm, and Dr. Jaime Taylor will be presenting at 5:30pm for the adults.

Clarksville, TN – As part of the ongoing PeayClipse lecture series, Austin Peay State University senior physics student Jacob Robertson will present a talk titled, "Total Solar Eclipse: Nature's Stellar Coincidence."
The talk will take place at 7:00pm, Saturday, August 19th, 2017 in Liberty Park, prior to the evening's featured film, "Space Jam."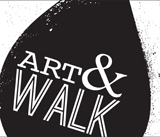 Clarksville, TN – Produced by The Downtown Clarksville Association, First Thursday Art Walk is a free, self-guided tour spanning a 5-block radius that combines visual art, live music, engaging events and more in the heart of Downtown Clarksville.
With 10+ venues, bars and businesses participating each month, the First Thursday Art Walk in Clarksville is the ultimate opportunity to savor and support local creative talent.

Clarksville, TN – The Customs House Museum and Cultural Center is located in historic downtown Clarksville, Tennessee. Come explore an entire city block featuring large gallery spaces filled with fine art, science and history.
Some of the events in August at the Museum are: Earth from Space, Olen Bryant: In Loving Memory, Women Painting Women: In Earnest, The X Housewife Portraits by Kit Kite, and Ed Nash: Terrain.

Clarksville, TN – The Austin Peay State University Board of Trustees will hold a special called meeting at 11:00am on Thursday, August 3rd, 2017.
During this meeting, the board will discuss the resolution of a discrimination allegation.

Clarksville, TN – The Roxy Regional Theatre is offering a unique and intimate opportunity to experience this summer's once-in-a-lifetime celestial event at a total solar "Eclipse Party" hosted at the home of longtime supporters Dr. John and Cathy Stanton.
At the Stantons' 18-plus-acre oasis in the northern section of Montgomery County, large open fields afford unobstructed views of the sky, perfect for observing the rare total solar eclipse.

Clarksville, TN – The Austin Peay State University chapter of Omicron Delta Kappa (ODK) was recently honored with the national honor society's 2016-17 Presidential Circle of Excellence.
ODK is currently comprised of over 300 chapters, referred to as circles, nationally, and the Austin Peay circle was one of only a handful to be selected for the prestigious honor by the ODK Board of Directors.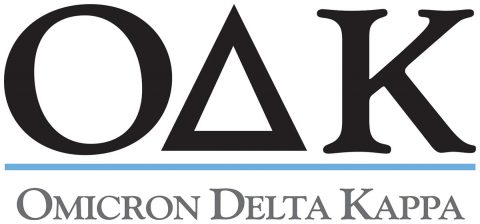 [Read more]

Clarksville, TN – The Tennessee Higher Education Commission (THEC) recently announced that Austin Peay State University will receive $79,954 in additional funding and program support to serve veterans and service members and help them earn post-secondary degrees as a part of Governor Bill Haslam's Drive to 55.
Austin Peay is one of 13 colleges and universities in Tennessee to receive a portion of the $760,781 in total Veteran Reconnect funds to support programs and services for student veterans at campuses across the state.
Clarksville-Montgomery County Residents must take precautions during August 21st event
Clarksville, TN – Clarksville-Montgomery County is in the path of the Great American Eclipse of August 21st, 2017, making this a prime destination for those who want to view this rare astronomical occurrence.
This will be the first coast-to-coast eclipse in 98 years and the first in the continental United States since 1978. The eclipse can only be seen in a path 60 miles wide across the United State, so this will be a once in a lifetime experience to to witness a fascinating natural phenomenon.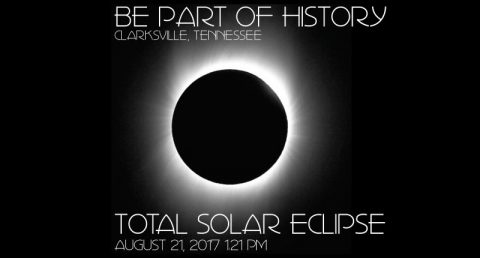 [Read more]