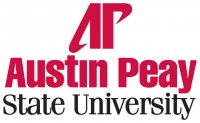 Clarksville, TN – The last few years have been rough for Spain. The unemployment rate is close to 30 percent, which has led to daily protests and civil unrest in that European nation. For some scholars, this turmoil helps explain the sudden popularity of vampire and zombie literature in that country.
"Spain is in shambles," Dr. Osvaldo Di Paolo, Austin Peay State University associate professor of Spanish, said. "From 2008, the world crisis has hit them hard. When you read a novel from Spain about a zombie apocalypse, it makes you feel like this is happening. You feel the same destruction of society in every aspect."

Clarksville, TN – The Customs House is exhibiting a suite of Andy Warhol portraits by renowned photographer Raeanne Rubenstein. Rubenstein's exhibit, The Fascinating Mr. Warhol, is on display through May 4th.
The artist will be speaking about her experiences and her friendship with Mr. Warhol in a gallery talk on Tuesday, April 8th. The event, which begins at 7:00pm, is free to the public.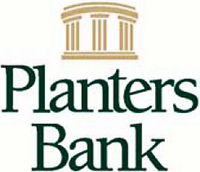 Clarksville, TN – Long-time friends and art teachers Maureen Griffin and Debbie Harrison have collaborated to create an exhibit featuring ceramics, watercolor, photography and mixed media pieces.
Their exhibit, "Two Friends, Two Teachers," will be on display at the Planters Bank-Hilldale Gallery from Thursday, April 3rd – Wednesday, April 30th.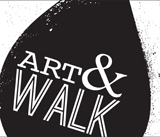 Clarksville, TN – The March Art Walk will be held April 3rd, from 5:00pm to 8:00pm at the shops and galleries on Public Square, Franklin Street, and Strawberry Alley.
Produced by The Downtown Clarksville Association, First Thursday Art Walk is a free, self-guided tour spanning a 5-block radius that combines visual art, live music, engaging events and more in the heart of Downtown Clarksville. [Read more]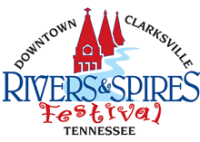 Clarksville, TN – The Rivers and Spires Festival has been bringing free family fun to Historic Downtown Clarksville for over a decade. And over the years, the Festival has been no stranger to changing up the attractions to make sure everyone is entertained.
This year, for the first time, the Festival is pleased to offer a zone geared especially for the sports enthusiast.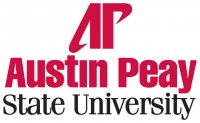 Clarksville, TN – "Are you a subject or are you a citizen?" That was an important question for many Senegalese men during World War II, when they joined the Colonial French Army.
In their everyday lives, these individuals saw little difference between supporting the French Government and merely living within its colonial borders. But as soldiers, they quickly realized where they ranked in the government's eyes. [Read more]

Clarksville, TN – The Customs House Museum and Cultural Center is located in historic downtown Clarksville, Tennessee. Come explore an entire city block featuring large gallery spaces filled with fine art, science and history.
In the month of April, the Museum will feature Sessions with The Wonderful Wizard of Oz, There's No Place Like Oz, Sessions with Andy, The Fascinating Mr. Warhol: Photographs by Raeanne Rubenstein, Women's History Month: Family and Family Ties: An Installation by Sher Fick, The Art of Peach McComb, Easter Parade, Let's Find: Green, A Gallery Talk with Raeanne Rubenstein, Ladies Night, and Family Day Activity: Animals in Art & Literature.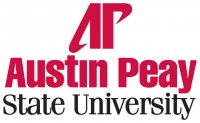 Clarksville, TN – David Zhang's age seemed problematic. The 16-year-old Kenwood High School student was taking advantage of Austin Peay State University's dual enrollment program, but instead of signing up for a couple of introductory college courses, he asked to enroll in the most advanced undergraduate mathematics classes offered by the University – differential equations and complex analysis.
"Complex analysis is the highest undergraduate course in the math department," Dr. Ben Ntatin, APSU associate professor of mathematics, said. "I was scared to give him a waiver at first. But he's easily the best student."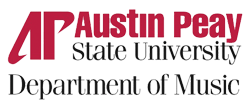 Clarksville, TN – At 92, Toots Thielemans is considered the world's greatest jazz harmonica musician, having played with luminaries such as Charlie Parker and Miles Davis.
In 2012, Thielemans made a guest appearance on 37-year-old Gregoire Maret's self-titled debut solo album, and most music critics saw this as a passing of the baton to a new master of the jazz harmonica.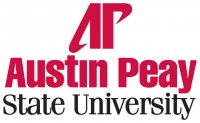 Clarksville, TN – Many Americans view Andrew Jackson as a frontiersman who fought duels, killed Indians and stole another man's wife. Historians have traditionally presented Jackson as a man who struggled to overcome obstacles and helped create a more democratic United States.
In his compelling new biography of Jackson published by LSU Press, historian Mark R. Cheathem argues for a reassessment of these long-held views, suggesting that in fact "Old Hickory" lived as an elite Southern gentleman.