Clarksville, TN – This summer, Austin Peay State University's Foy Fitness and Recreation Center is offering a new summer camp for teens—Govs Outdoors (GO) Teen Camp.
The day camp, which furthers APSU's commitment to the surrounding community, focuses on getting teens outdoors and offers activities ranging from hiking and biking, to rock climbing and caving, all of which are offered in the Clarksville area.

Nashville, TN – The Tennessee Department of Environment and Conservation (TDEC) announced the first group of participants in Get Food Smart TN – a statewide initiative aimed at reducing food waste.
The inaugural class, which includes Austin Peay State University, was recognized on April 20th, 2018 at an event hosted by former TDEC Commissioner Bob Martineau and TDEC Assistant Commissioner Dr. Kendra Abkowitz Brooks at the William R. Snodgrass Tennessee Tower in Nashville.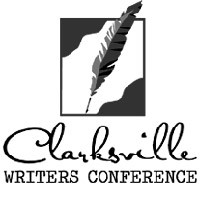 Clarksville, TN – The 14th annual Clarksville Writers Conference, featuring talks by best-selling and critically acclaimed authors, will take place in the Art and Design Building on the campus of Austin Peay State University on June 1st and 2nd, 2018.
The public is also invited to an author book-signing reception and banquet in F&M Bank's Franklin Room on Friday, June 1st.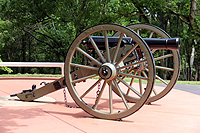 Clarksville, TN – The next meeting of the Clarksville (TN) Civil War Roundtable will be on Wednesday, May 16th, 2018 at the Bone & Joint Center, 980 Professional Park Drive, right across the street from Tennova Healthcare. This is just off Dunlop Lane and Holiday Drive and only a few minutes east of Governor's Square mall.
The meeting begins at 7:00pm and is always open to the public. Members please bring a friend or two – new recruits are always welcomed.

Clarksville, TN – Whenever people describe the late Betty Joe Wallace, the often use words like "scholar," "trailblazer," "mentor" and "friend." In the four years since the Austin Peay State University history professor passed away, another word frequently comes up—"philanthropist."
Before she died, Wallace told her husband, John Chapman, that she wanted to help students from her home in Stewart County earn a college education at Austin Peay State University.

Clarksville, TN – In the summer of 1964, during a long bus trip to Illinois, two rival Latin students ended up sharing the same seat. Kaye Phillips, from Clarksville High School, and Grady Warren, from Hillsboro High School, had spent the past year trying to best each other at Junior Classical League (JCL) competitions around the state.
"At the state JCL convention earlier that year, it was the only time I ever tied her," Grady said recently.

Clarksville, TN – Earlier this year, Austin Peay State University received a five-year, $1.3 million U.S. Department of Education TRiO grant to help military veterans earn a college degree, and at 2:00pm on Tuesday, May 15th, 2018 the University will unveil the new Veterans Upward Bound Office and staff.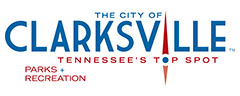 Clarksville, TN – Clarksville's 40th Annual Queen City Road Race saw runners and walkers of all ages take to the streets of Downtown Clarksville in spite of relentless heavy rain that lasted throughout Saturday morning.
Clarksville Parks and Recreation's Tina Boysha was once again at the helm of the popular event.

Clarksville, TN – Spring Commencement Exercises for Austin Peay State University's 89th Commencement Year were held Friday, with almost 1,300 students receiving diplomas, and an inspirational commencement address from Valerie Hunter-Kelly, Co-owner Keller Williams Realty-Clarksville.
The Spring Commencement consisted of three sessions, with ceremonies at 8:00am, Noon, and 4:00pm to accommodate the graduates, their friends and families.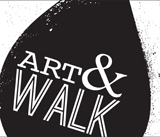 Clarksville, TN – Downtown Clarksville's First Thursday Art Walk for May saw perfect weather, new venues, and big crowds, as local artists showed off their latest creations.
The recently-opened Downtown Commons joined in the First Thursday fun for the first time, featuring live music from It's Relative, the musical brother/sister duo of Nashville-based musicians Jeremiah & Jordan Johnson.
The Riverview Inn hosted local photographer, Lucas Ryan Chambers, an internationally published photographer and graphic designer based in Clarksville, TN.