Clarksville, TN – Pokémon Go, the new GPS-based augmented reality game, has brought dozens of new visitors to the Austin Peay State University campus this week, but many of these individuals are putting themselves at risk by entering closed-off construction sites.

Montgomery County, TN – The Clarksville Montgomery County School System has appointed two veteran administrators to middle school principal positions effective for the upcoming school year.
Current New Providence Middle School Principal Laura Barnett will serve as the new principal at Rossview Middle School. Richview Middle School Assistant Principal Laura Boss will take over at Northeast Middle School.

Clarksville, TN – From 8:00am to 4:30pm on Wednesday, July 20th, the Austin Peay State University (APSU) Center for Extended and Distance Education will host the 2016 Tennessee Business Tax Seminar and Workshop in the Morgan University Center, room 306.

Clarksville, TN – A group of Austin Peay State University (APSU) students recently returned from Quito, Ecuador, where they spent a week volunteering with the University's Center for Service-Learning & Community Engagement on its second international alternative break trip.
Collectively, these students completed over 200 hours of community service.

Clarksville, TN – Local residents can expect to see an increase in out of town visitors for more of July as approximately 8,695 visitors from across the country arrive in Clarksville to compete in the AAU Boys' 10U Basketball Division I and Division II National Championship from July 8th-13th, followed by the Girls 6th Grade National Championship July 13th-18th.
A total of 52 boys teams and 63 girls teams will be competing.
[Read more]

Clarksville, TN – Austin Peay State University has hired Marcelius Braxton as the new director for the APSU Wilbur N. Daniel African American Cultural Center effective July 1st.
Braxton previously worked at Missouri University of Science and Technology, where he served as a student service coordinator for the University's Student Diversity, Outreach and Women's Programs (SDOWP).

Clarksville, TN – Austin Peay State University and Volunteer State Community College have made it easier to complete the work necessary to achieve a college degree.
Through a dual admission agreement, students who meet the admissions criteria can now complete an associate degree at VSCC and receive admission to APSU in order to work toward a bachelor's degree. Students may also complete courses at APSU, which may be transferred back to VSCC to help fulfill associate degree requirements.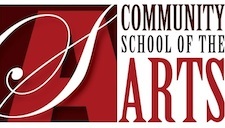 Clarksville, TN – The Austin Peay State University Community School of the Arts is now accepting registrations for July and August classes in art and dance.
Two art camps are scheduled for July 11th-15th. Art for Children, ages 6-10 years, will meet from 9:00am to noon. This class offers diverse, real studio-based art education in a wide range of visual media.

Clarksville, TN – More than 4,000 years ago, Chung K'ang, the fourth emperor of the Hea dynasty in China, reportedly executed two astronomers named Hi and Ho because they didn't predict a solar eclipse.
"So (an eclipse) is a very important thing; it can be life-threatening," Dr. Rex Gandy, Austin Peay State University provost and vice president of academic affairs, joked recently. "And it's pretty amazing. The sun is 90 million miles away, and it's huge, so what are the odds that there is this little rock a quarter million miles away that just blots out the sun almost perfectly."

Clarksville, TN – At 9:00am on Monday, June 27th, the community is invited to a topping out ceremony at the construction site for Austin Peay State University's new Art and Design Building.
Topping out ceremonies traditional occur when the last steel beam is attached to a building during its construction.