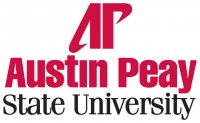 Clarksville, TN – A total of 26 new tenure-track faculty members have become part of the Austin Peay State University community, beginning with the Fall 2014 semester.
Dr. Kadi Bliss, assistant professor of health and human performance, earned her Ph.D. in health education from Southern Illinois University in Carbondale. She is a Certified Health Education Specialist and a member of the American Association of Health Education and the Society of Public Health Education. [Read more]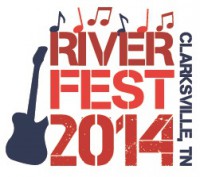 Clarksville, TN – There will be lane closures on Riverside Drive for Clarksville's Riverfest Festival starting Friday, September 5th through Saturday, September 6th, 2014.
Traffic will be slower moving than usual during this time period, so we recommend drivers plan alternate routes or give themselves plenty of time to travel to their destination.
Free parking will be available at Austin Peay State University's Dunn Center parking lot.

Clarksville, TN – CDE Lightband and Geiger, along with the Livgeiger organization presented APSU with breast self-exam kits for the female students moving into the dorms this week.
The LIV® Breast Self-Exam Aid was designed by Olivia Newton-John, singer, songwriter, actress and 17 year breast cancer survivor.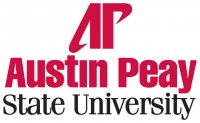 Clarksville, TN – One afternoon in 2002, Luma Mufleh made a simple wrong turn that ended up changing her life and the lives of an entire refugee community outside of Atlanta.
She was on an unfamiliar street in the town of Clarkston, GA, looking to do a little grocery shopping, when she happened to spot a pickup soccer game in a parking lot. The young players, from war-torn countries like Sudan and Afghanistan, reminded Mufleh of her own childhood playing soccer in Jordan.

Clarksville, TN – The Customs House Museum and Cultural Center is located in historic downtown Clarksville, Tennessee. Come explore an entire city block featuring large gallery spaces filled with fine art, science and history.
In the month of August, the Museum will feature Serving Abroad: Serving Abroad: Through Their Eyes, Paul Harmon: Inner Voices, The Outsiders: Folk Art from the Hicks & Vander Elst Collections, Technically Speaking, Leslie Sheils: Dizygotic, Women Painting Women, Even When: Recent Works by Susan Bryant and Billy Renkl, Martin Breedlove: Bold Moves, Art Walk Event: The Diary of Nannie Haskins Book Signing, and Art & Lunch: Gallery Talk with Susan Bryant and Billy Renkl.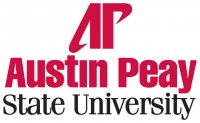 Clarksville, TN – Gregory R. Singleton, associate vice president and dean of students at Austin Peay State University, was recently named the 2014 recipient of the Dr. Kent L. Gardner Award.
The Gardner Award is presented to a senior college/university administrator who has demonstrated a long-term commitment to the advancement of fraternities and sororities.

Clarksville, TN – "Twins" is the theme in the Customs House Museum's Crouch Gallery this September. Specifically, those created by Ohio artist Leslie Shiels.
Twins can either be monozygotic, "identical", meaning that they develop from one zygote that splits and forms two embryos, or dizygotic, "fraternal", because they develop from two separate eggs. Shiels' animals appear more as portraits within patterns of positive and negative.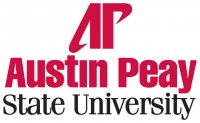 Clarksville, TN – Two Austin Peay State University ROTC cadets traveled abroad this summer to immerse themselves in different cultures and train with foreign militaries.
Ryan Lipinski, an APSU junior, spent a month in Bulgaria while Joshua Pollina, an APSU junior, traveled to a warmer climate in Greece.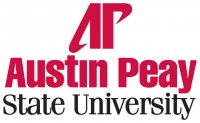 Clarksville, TN – From 2000 to 2012, Kentucky's population grew by more than 337,000 residents. However, not all Kentucky counties experienced the same rate of population growth and some counties actually experienced a population decline.
According to a recent article in the Contemporary Journal of Anthropology and Sociology, county-level predictors like median household income and the racial/ethnic composition of a county impact population change.

Clarksville, TN – Austin Peay State University art professors are often commended for inspiring students in their classrooms, but that type of praise can occasionally overshadow their skills as gifted, professional artists.
On August 25th, a new exhibit, "The Faculty Biennial," in APSU's Trahern Gallery will remind the community that high-caliber artists continue to work at the University.
[Read more]