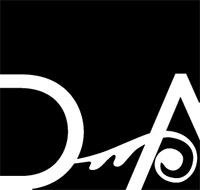 Clarksville, TN – Downtown Artists Co-op (DAC) is proud to announce 'Wanderings', an exhibit by member artists Leah Foote and Connie Livingston-Dunn. Glenda Rohner will also exhibit an installation art piece named "influence" in DAC's window galleries this month.
The opening reception will be on Thursday, May 5th from 5:00pm till 8:00pm. "Wanderings" and "influence" will be on display through May 28th.
Leah and Connie titled their show Wanderings because that word fits so perfectly with their styles of art. Both find that, similar to the exploration of new locales and settings, their journeys in art are explorations of new subjects and techniques.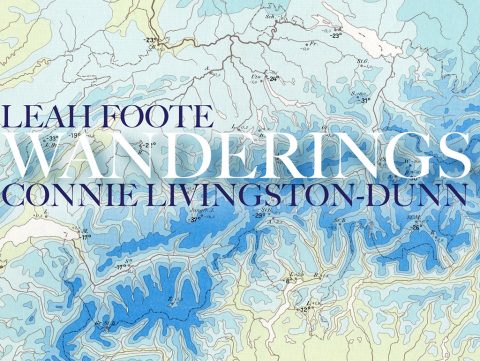 [Read more]

Clarksville, TN – If you grew up in Clarksville and studied Latin, chances are you know Kaye or Grady Warren. The couple taught Latin in the Clarksville-Montgomery County School System for more than 40 years, and in that time they became one of the area's biggest advocates for Classical Studies.
Just last summer, one of their former students—Austin Peay State University freshman Alexander Kee—earned first place in Advanced Latin Grammar at the National Junior Classical League convention in San Antonio, Texas.

Clarksville, TN – Austin Peay State University (APSU) recognized several outstanding faculty members during the annual Academic Honors and Awards Ceremony in the Mabry Concert Hall on Tuesday, April 26th.
The University's top faculty honor, the APSU National Alumni Association Distinguished Professor Award, was presented to Dr. Mike Gotcher, professor of communication.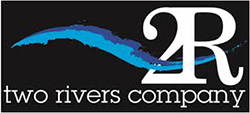 Clarksville, TN – Third generation real estate professional Eric Huneycutt is unashamedly enthusiastic about downtown Clarksville. And, he is proving the adage that enthusiasm is contagious.
His passion for downtown appears to be shared by millennial generation professionals who want convenience and easy access to work, services, and amenities like local restaurants, entertainment and recreation.

Clarksville, TN – Navdeep Saini, who may well be the nicest student attending Austin Peay State University, doesn't like to talk about himself that much. If pressed, he'll admit that he speaks six languages and has a degree in biotechnology (that he earned in Russian), but talking about his accomplishments seems to embarrass him.
He looked particularly shy at APSU's Einstein Bros. Bagels coffee shop earlier this month when someone asked Saini about another accolade.

Clarksville, TN – In August, Sarah Huff, a former high school dropout, will board a plane for the United Kingdom to begin graduate school at The London School of Economics and Political Science—a university recently labeled "the world's leading dedicated social science institution."
"I'll admit I was a bit hesitant to apply because I don't have a lot of the background that people have when they go to these bigger schools," Huff said recently.

Clarksville, TN – The Roxy Regional Theatre is turning up the volume this Friday, April 29th at 8:00pm when CDE Lightband presents Green Day's "American Idiot!". In keeping with our traditional opening night pay-what-you-can tradition, all tickets remaining at the box office will go on sale at 7:30pm Friday evening for a $5.00 minimum donation.
Struggling to find meaning in a post-9/11 world, Johnny (Joseph Spinelli), Tunny (Charles Walljasper Robinson) and Will (Ryan Alvarado) flee the constraints of their hometown for the thrills of city life. Their paths are quickly estranged when Tunny enters the armed forces, Will is called back home to attend familial responsibilities, and Johnny's attention becomes divided between a seductive love interest and a hazardous new friendship.

Clarksville, TN – Colonel Rob Salome, garrison commander at Fort Campbell, will visit Austin Peay State University at 8:00am on April 28th to help recognize an outstanding APSU ROTC cadet during the annual CSM Darol Walker Award Ceremony and Breakfast.
Jack B. Turner established the award several years ago in honor of Darol Walker, retired vice president of Jack B. Turner and Associates Inc. in Clarksville and retired command sergeant major in the U.S. Army.

Clarksville, TN – Janet Ayers, a nationally recognized business leader and president of the philanthropic Ayers Foundation, will deliver the keynote address at Austin Peay State University's 87th Spring Commencement on May 6th.
The Ayers Foundation was created in 1999 to sustain and/or significantly improve the quality of life in Tennessee. The organization accomplishes this mission through financial support for college scholarships, medical services for children, research into pre-cancer detection and diagnosis, continuing education for teachers, mental health research and other initiatives.

Clarksville, TN – The Austin Peay State University Opera Theatre and Orchestra will take playgoers on a nostalgic trip through a bygone era in America with its productions of Lee Hoiby's "This is the Rill Speaking" and Samuel Barber's "A Hand of Bridge."
The opera opens at 7:30pm on Saturday, April 23rd, with a matinee performance at 3:00pm on Sunday, April 24th, in the Music/Mass Communication Building's Mabry Concert Hall. The show is free and open to the public.