Clarksville, TN – Forget your cell phone, your tablet or any other mobile device, and try to imagine that you're sitting at a desktop computer for the very first time. How do you use the mouse? What is the "F1" button for on the keyboard? How do you access the Internet?
"Technology has been pervasive in my life since kindergarten, so there's a lot of things about computers that we take for granted," Blake Crozier, an Austin Peay State University computer science student, said. "Things that we intuitively understand have to be taught with sensitivity to many senior citizens."

Clarksville, TN – The Austin Peay State University Department of Art and Design, with support from the APSU Center of Excellence for the Creative Arts, will host a lecture by internationally recognized artist Janine Antoni at 7:00pm on October 13th in the Trahern Theater.
Antoni's talk is part of the art and design department's 2016-17 Visiting Artist Speaker Series.

Clarksville, TN – Located on a bluff some 200 feet above the meeting point of the Red River and the Cumberland River, Fort Defiance served a significant role in Clarksville's participation in the Civil War.
Viewed by Confederates as an ideal site to defend the river approach to Clarksville, the fort eventually was captured by Union forces, who occupied the site for the remainder of the war.

Clarksville, TN – While much of America focused on each word said during the recent first presidential debate, something else was gnawing at the back of the mind of Austin Peay State University professor of history, Dr. Minoa Uffelman.
For the last seven years, the University's Phi Alpha Theta National Honor Society (PAT), which Uffelman advises, has been recognized each fall with the national Best Chapter Award, but September was drawing to a close without word on a possible eighth consecutive award.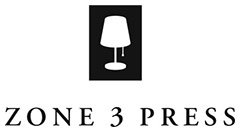 Clarksville, TN – On Thursday, October 6th, Zone 3, the Austin Peay State University Center for Excellence in Creative Arts' literary journal, will present a reading with three of its award-winning editors, Amy Wright, Barry Kitterman and Andrea Spofford.
The event, which is free and open to the public, will be held in Room 303 of the Morgan University Center and begins at 8:00pm.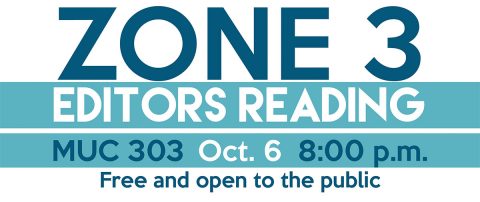 [Read more]
Clarksville, TN – Ricky Cumberland, a 20-year veteran of Clarksville Fire Rescue, has been promoted to Fire Marshal, Fire Chief Mike Roberts announced Friday.
Cumberland, 51 and a 1993 graduate of Austin Peay State University, has served as a Fire Prevention Officer with the department since 2001. He joined the city fire department in 1996 as a firefighter after three-years as a Clarksville Police Officer.
He officially begins as Fire Marshal on October 1st, and succeeds Ray Williams, who was promoted to Deputy Fire Chief earlier this year.

Clarksville, TN – More than 80 delegates will adorn Clarksville for the 2017 Miss Tennessee USA and Miss Tennessee Teen USA Pageant on October 7th-8th, 2016 at the Austin Peay State University Music and Mass Communications Building.
Organized and produced by Greenwood Productions, the upcoming pageant marks Clarksville's 18th year to host the event.

Clarksville, TN – The Austin Peay State University Department of Theatre and Dance begins its Fall 2016 season with a production of William Inge's "Picnic." The play, which runs from September 28th through October 2nd, will be held in the Trahern Theatre on the University campus.

Clarksville, TN – On the afternoon of August 21st, 2017, the skies over Clarksville will go dark for approximately two minutes as a total solar eclipse blacks out the sun.
A once-in-a-lifetime event, the eclipse figures to draw hundreds of amateur and professional stargazers to town for the brief opportunity to witness history.

Clarksville, TN – Quasars—massive black holes that emit large amounts of radiation—are among the brightest objects in the universe, but that doesn't mean they're easy to identify.
For centuries, they've been mistaken for other shining celestial objects, and in recent years, astronomers had yet to accurately identify a certain one of these brilliant specks in the southern sky.