Clarksville, TN – Heroes, Hometowns and Legends will return to Clarksville as big-name entertainers descend on the Austin Peay State University Mass Media & Communications Hall from September 14th – 16th.
Tickets are on sale now for this all-star lineup including the comedic genius of Jeanne Robertson, Grammy Award Winning vocalist Lee Greenwood, and acclaimed country singer and songwriter Phil Vassar.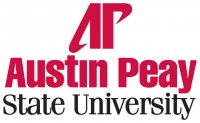 Clarksville, TN – The sounds of iron being lifted, feet pounding the track and athletes pushing themselves past their limit filled the air on August 1st, as nearly two-dozen teams converged on the campus of Austin Peay State University for the inaugural Governors Games Powered by CrossFit Clarksville.
While teams of four competed for top honors, the real goal was to honor APSU and the Clarksville community's military alumni, soldiers and families from Fort Campbell.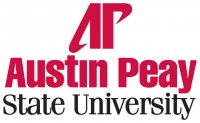 Clarksville, TN – On Thursday, August 20th, about 840 young men and women will arrive at Austin Peay State University to begin the next phase of their lives as freshmen living on a college campus.
During the busy morning and early afternoon, parking lots around the University's residence halls will be full of families unloading heavy suitcases and bundles of clothing from their vehicles.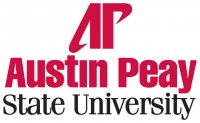 Clarksville, TN – "I know I have a long ways to go and a lot to learn, but the help is definitely here."
When the United States and its allies need help, our soldiers answer the call. But when those same men and women need a hand, programs like the Montgomery County Veterans Treatment Court (VTC) exist to make sure they are not alone.
Established in 2012, the court aims to help veterans who come to the criminal justice system as a result of drug addictions, homelessness and other situations brought on by wartime stress.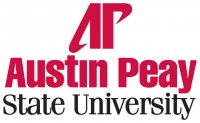 Clarksville, TN – The Enterprise Holdings Foundation continued its support of Austin Peay State University earlier this summer with a $3,000 donation.
The Enterprise Holdings Foundation has made an annual donation to support The Govs Connection career networking event and internship fair, held every winter on the APSU campus.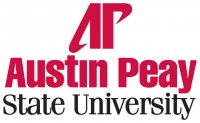 Clarksville, TN – As more attention is given to those diagnosed with autism, young people and their families are receiving the help they need. Social skills like communication, making friends and independence are developed as autistic children go through their formative years.
But what happens to those children when they become young adults? Autism does not end at a certain age, and many of those diagnosed have the same dreams of higher education as their peers.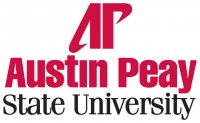 Clarksville, TN – As thousands of American men traveled overseas to fight for the Allied forces during World War II, a surprising number of captured Axis prisoners of war (POWs) were making the opposite intercontinental journey.
A total of 425,000 Axis (Germany, Italy and Japan) POWs were held all across the United States in nearly every state. This marked the first time since the Civil War that large numbers of POWs were held on American soil.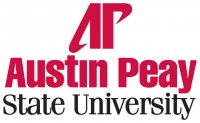 Clarksville, TN – Austin Peay State University's Trahern Gallery, with support from the APSU Center of Excellence for the Creative Arts and the APSU Department of Art and Design, is pleased to open its 2015-2016 exhibition season with artist Stephen Hayes and his powerful body of work titled "Cash Crop."
"Cash Crop" is an exhibition that invites viewers to walk into an emotional, physical and psychic space to confront the past, present and future.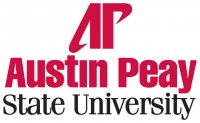 Clarksville, TN – In the spring of 2016, some of the area's brightest high school students—including public school, private school and home-schooled students—will have an opportunity to take a rigorous dual enrollment class at Austin Peay State University to see if they have what it takes to survive in the medical profession.
The class, Human Anatomy & Physiology, will be offered from January 19th – April 27th through APSU's Center for Extended and Distance Education, with Clarksville orthopedic surgeon Dr. Cooper Beazley leading the class.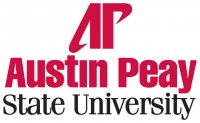 Clarksville, TN – This summer, the North American Interfraternity Conference hosted its 26th Undergraduate Interfraternity Institute (UIFI) in Bloomington, Indiana, and 17 Austin Peay State University students received scholarships to attend the event, which is the largest attendance for this leadership development institute in the University's history.
Top leaders from fraternity and sorority communities across North America were invited to attend one of the 15 sessions of UIFI this summer. [Read more]