Clarksville, TN – The Austin Peay State University Department of Art + Design is celebrating the end of the 2017-18 academic year with the 50th Annual Juried Student Exhibition.
The professionally juried exhibition opened in The New Gallery on April 2nd and runs through April 25th. There will be a reception and awards ceremony, which is free and open to the public, from 5:00pm-7:00pm on April 25th.
APSU Sports Information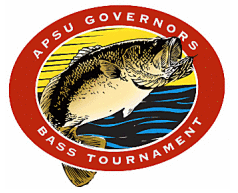 Clarksville, TN – Registration is now open for the 25th annual Austin Peay State University Governors Bass Tournament, which will be held at 6:00am, Saturday, May 12th, 2018 at Kentucky Lake.
Registration and boat launching will take place at Paris Landing State Park (Tennessee). The pre-registration fee is $120.00 (for up to two people in one boat), but after noon on May 11th, the registration fee rises to $135.00, with boats being launched by order of entry.
The tournament will begin at 6:00am, but all contestants must check in at the Paris Landing Marina between 4:00am-5:30am, with a compulsory meeting at 5:30am.

Clarksville, TN – Marcus Hayes, Austin Peay State University associate professor of dance, has been engaged in a year-long collaboration with the visual artist Nick Cave and the exhibition of his work at the Frist Center of the Visual Arts in Nashville.
Cave is a Chicago-based artist who produces work in a wide range of media, including sculpture, installation, video and performance.

Clarksville, TN – Since 2009, Celeste Malone has been an active Twitter user. From watching live broadcasts to simply tweeting, there is always something for her to explore.
This summer, the APSU Communication graduate student will be using her Twitter and news reporting skills for Periscope — Twitter subsidiary — as an editorial intern in San Francisco, California. She was selected out of 65,000 applications for the position.

Clarksville, TN – Austin Peay State University (APSU ) President Alisa White and the Center of Excellence for the Creative Arts (CECA, or "seek-ah") invite the entire community to the 2018 Ovation Awards, a free, family-friendly celebration of the arts.
The 2018 Ovation Awards will take place on Sunday, April 8th, at 2:00pm in the George and Sharon Mabry Concert Hall on APSU's campus. The 2018 Ovation Award winners will be honored, and, in an exciting new format, the event will feature performances and artwork by a variety of arts groups from the community and APSU.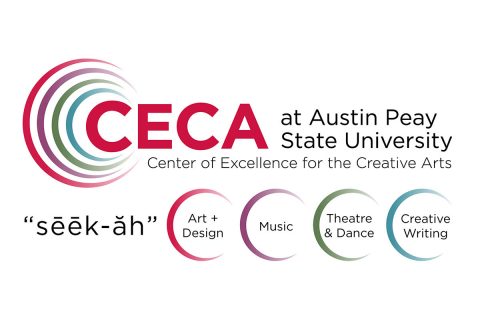 [Read more]

Clarksville, TN – Seeing UH60 Black Hawk helicopters circling above is not unusual in Clarksville Tennessee. However, seeing them land at Austin Peay State University's campus in Downtown Clarksville is.
As part of a coordinated effort between Austin Peay's Governors Guard ROTC program and the Tennessee National Guard, the APSU ROTC department has arranged to have Black Hawk helicopters land on campus three times over the next several weeks.

Clarksville, TN – The town of Shelbyville is about two hours south of Austin Peay State University, and most Clarksville residents only make the journey to visit family or friends or, along with thousands of others from around the world, to watch the grand spectacle known as the Tennessee Walking Horse National Celebration each summer.
But in 2009, this small, rural community became a focal point for the nation's ongoing immigration debate.

Clarksville, TN – Have you ever heard of Rosalind Franklin? In the early 1950s, the English chemist, working at King's College London, produced an X-ray image that led scientists to finally identify the structure of DNA.
Nearly 10 years later, the famed Cambridge scientists James Watson and Francis Crick—not Franklin—were awarded the Nobel Prize for determining that structure.
[Read more]

Clarksville, TN – While an undergraduate at Bowling Green State University, Hayden Giesseman often heard his clarinet professor complain about audition music. Specifically, he didn't like the outdated pieces musicians are often required to play when auditioning for a spot in an orchestra.
"Someone needs to update these excerpts," the professor said. "No one plays these pieces anymore."

Clarksville, TN – In late July 2017, Mark and Jeri Blick visited the Austin Peay State University farm to officially establish the Brock Blick Endowed Scholarship in Agriculture, in honor of their late son, Brock. But their generous gift to the University that afternoon represented only the first phase of a larger plan to honor Brock's legacy.