Clarksville, TN – The Acuff Circle of Excellence has rebranded and refined its mission to better align with the organization with which it supports, APSU's Center of Excellence for the Creative Arts (CECA, or "seek-ah"). Beginning this fall, the Acuff Circle of Excellence is known as the CECA Advisory Board.
Deadline to register for 58th annual event is Wednesday, November 29th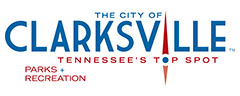 Clarksville, TN – Be a part of a Clarksville tradition by participating in this year's annual Christmas parade, hosted by the City of Clarksville and Montgomery County Government.
This night-time, lighted Christmas parade is scheduled for 5:00pm Saturday, December 2nd in downtown Clarksville.

Clarksville, TN – A recent gift from Bobby and Betty Mills to Austin Peay State University will ensure that the memory of their late son will endure and support future Montgomery County-area students as they work toward their educational goals.

Clarksville, TN – Austin Peay State University music performance graduate student Emmanuel Mejeun's dedication to helping other students succeed in the classroom was recently recognized as he received Certified Learning Center Professional – Level 2 certification through the National College Learning Center Association (NCLCA).

Clarksville, TN – Huddled with a group of Austin Peay State University criminal justice students, Mark Wojnarek finally asked the question they had all spent the better part of a half hour trying to solve.
"Are we looking at the scene of a crime," Wojnarek, a senior investigator sergeant with the Montgomery County Sheriff's Office, asked. "Some crime scenes can be staged, so are we looking at a murder, or are we looking at a suicide?"

Clarksville, TN – Assuming Austin Peay State University's Phi Alpha Theta National Honor Society (PAT) continues down the path it's followed for the past nine years, the University's award-winning history honor society chapter, Theta-Delta, could very soon be celebrating "one for the thumb."
That's because Theta-Delta is once again home to the Nels A. Cleven Award for Best Chapter of the Year, Division IV. The award is given annually to the best chapter in the nation for the organization's Division IV, which consists of schools with between 10,001-15,000 students.

Clarksville, TN – Endurance in Form: A Retrospective, Tom Rice's exhibition at the Customs House Museum, is a visual history of his growth as a Tennessee artist.
Included in the extensive show are pieces created from high school to the present, encompassing his experiences and influence of studying abroad, being mentored by the late Olen Bryant, through a 25 year teaching career.

Clarksville, TN – Students from Austin Peay State University's Department of Computer Science and Information Technology have been active in recent weeks, competing in regional coding challenges, as well as presenting findings at a major academic conference.
Two teams of Austin Peay students recently made a strong showing at the Association for Computer Machinery-International Collegiate Programming Contest (ACM-ICPC) 2017 Mid-Central USA Regional Contest, held Saturday, November 4th, 2017 at the University of Tennessee at Martin.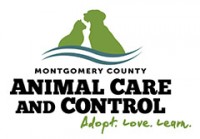 Montgomery County, TN – Montgomery County Animal Care and Control is pleased to celebrate one year of partnering with the 72nd Medical Detachment Veterinary Service Support, which is part of the 86th Combat Support Hospital.
Not only have these military heroes examined and treated many homeless animals in the last year, but they have now added spaying and neutering so the animals will be adopted quicker.

Clarksville, TN – December is approaching, which means it's almost time for the Austin Peay State University holiday tradition.
At 7:30pm on Friday, December 1st, the APSU Department of Music will host its annual Christmas with David Steinquest and Friends, and the program for this performance will be a little different than in year's past.