Clarksville, TN – On Thursday, June 16th, at 7:00pm, award-winning photographer Tyler Stableford will discuss multimedia and still photography at Austin Peay State University's Clement Auditorium.
The presentation, which is free and open to the public, is part of the University Photographers' Association of America's 2016 Annual Technical Symposium, hosted this year by APSU's Office of Public Relations and Marketing from June 13th-17th.

Clarksville, TN – Through July 31st, the Customs House Museum and Cultural Center is showcasing a rare exhibition of portraits by William Stamms Shackelford.
Brought together from various institutes and private collectors, the assortment of children, dogs, and patriarchs come to life against the dark hue of the Orgain Gallery. The portraits, some of which were done post-mortem, showcase the talent Shackelford had in bringing out the personality of the subject.

Clarksville, TN – Get ready to party like it's 1989! Step back in time, join the breakdance circle, and participate in all the high school drama at the Roxy Regional Theatre's production of the hit interactive musical experience "The Awesome '80s Prom", June 17th – July 9th.
Ken Davenport's blast-from-the-past crowd favorite immerses the audience in the lives of characters competing for Prom King and Queen at the not-so-subtly-named Wanaget High. And, just like on "American Idol," the audience decides who wins each night!

Clarksville, TN – Give Austin Peay State University student Dominic Critchlow a balloon and a camera and he can quite literally show you the world.
A senior in APSU's Department of Physics and Astronomy and a 2015-16 Presidential Research Scholar, Critchlow has spent quite a bit of time researching a simple solution for the complex problem of computer assisted image remote sensing through high altitude balloons.

Clarksville, TN – Next week, a new generation of female leaders will visit Austin Peay State University for the 2016 Girls' Leadership Summer Camp.
The APSU Department of Political Science, the APSU College of Business and the APSU President's Emerging Leaders Program are hosting the leadership development camp, which runs from June 6th-10th.

Clarksville, TN – The Office of Public Relations and Marketing at Austin Peay State University won 12 awards during the Tennessee College Public Relations Association (TCPRA) spring conference and awards contest held May 25th-27th in Chattanooga, TN.

Clarksville, TN – U.S. Army ROTC cadets selected for the inaugural class of the Army ROTC Hall of Fame. More than 300 former cadets will be inducted into the Hall of Fame during a ceremony at Fort Knox, Kentucky on June 10th that will also celebrate the 100th anniversary of the Army ROTC program.
A 2000 graduate of Northeast High School (NEHS) in Clarksville, Gregory C. Mabry Jr. earned his Bachelor of Science in sociology from APSU in 2004.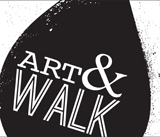 Clarksville, TN – Produced by The Downtown Clarksville Association, First Thursday Art Walk is a free, self-guided tour spanning a 5-block radius that combines visual art, live music, engaging events and more in the heart of Downtown Clarksville.
With 10+ venues, bars and businesses participating each month, the First Thursday Art Walk in Clarksville is the ultimate opportunity to savor and support local creative talent.

Clarksville, TN – The Dave Loos Basketball Camp will be held June 6th through June 9th, 2016 at the APSU Dunn Center. Registration is Monday, June 6th from 7:30am until 8:45am. Cost is $125.00.
The Dave Loos Basketball Camp is designed to provide campers the opportunity to improve basketball skills through the reaching of solid fundamentals, all while building character, spending quality time together, fostering relationships and bonding through the game of basketball.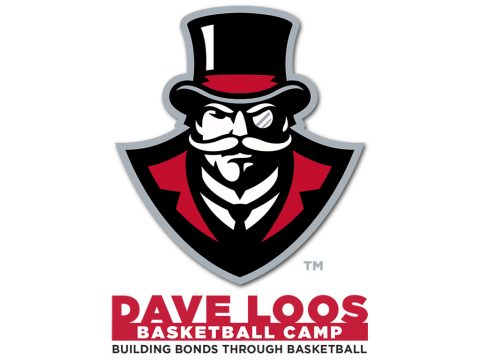 [Read more]

Clarksville, TN – Nothing worth having comes easy – a lesson that former soldier Kali Cooper understands as well as anyone. But the services Austin Peay State University provides military and veteran students did make the transition to college life a little less difficult.
A Minnesota native who left her home and enlisted in the army at the age of 17, Cooper's life has more or less revolved around the military ever since.