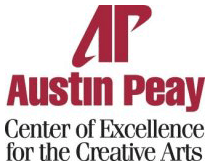 Clarksville, TN – The APSU Center of Excellence for the Creative Arts presents an alumni reading and screening featuring Raven Jackson, Chip Boles and Anthony Sims Jr. at 4:00pm, Tuesday, February 16th in the Trahern Gallery on the campus of Austin Peay State University.
After finishing his English degree at APSU in 1999, Anthony Sims went on to earn an MFA from Ohio University. His feature screenplay, "Behemoth," was optioned by Lucy Darwin ("Match Point," "Lost in La Mancha") in 2006.

Clarksville, TN – As a young man, Dr. Gregg Steinberg came within five heartbreaking inches of qualifying for the U.S. Amateur Golf Tournament at Pebble Beach.
Had he hit the 10-foot putt on the 18th green just a little harder, capping one of the best rounds of golf in his life, he might have gone on to become one of the legends of the sport.
World Première of "Different Bodies," based on the life of Joseph Merrick

Clarksville, TN – Gateway Chamber Orchestra proudly presents Enchanting Tales, 4:00pm, February 7th, 2016, in Mabry Concert Hall, located at Austin Peay State University. The Sunday afternoon concert spotlights award-winning composer Jeffrey Wood's world premiere of Different Bodies.
The performance opens with Rossini's charming Il signor Bruschino Overture, taking the audience through a full spectrum of contrasting musical fables and emotional tales, concluding with Maurice Ravel's popular Mother Goose, a magical work that tells the story of Sleeping Beauty and other fairy tales.

Clarksville, TN – Austin Peay State University, which turns 90 next year, recently experienced a late growth spurt. Earlier this week, the campus grew by about 10 acres when the school finally closed on property previously owned by the Jenkins and Wynne auto dealership.
The $8.8 million purchase marks one of the largest expansions in the University's history, and it now connects the 182-acre College Street campus with downtown Clarksville.

Clarksville, TN – Clarksville Downtown Artists Co-op (DAC) is proud to announce our 5th Annual Juried Photography Exhibition.
The exhibit will feature the best amateur and professional photographers from the Middle Tennessee and Southern Kentucky regions. This photography exhibit features four categories: Landscape, Portrait/Figure-Study, Still Life and Experimental/Alternative.

Clarksville, TN – Earlier this month, two groups of Austin Peay State University students spent a week volunteering on Alternative Break Trips. Collectively, the students completed more than 400 hours of community service.
From January 9th-14th, eight students and a staff member traveled to Lacombe, Louisiana, to spend a week volunteering with the Giving Hope Retreat, a partnership organization with the New Orleans Rescue Mission.

Clarksville, TN – The Bayeux Tapestry, a medieval embroidery that depicts the Norman invasion of England in 1066, contains such elaborate details that only a male artist could have produced it.
As one critic pointed out, it's impossible for a woman to have stitched such accurate-looking military weapons and uniforms.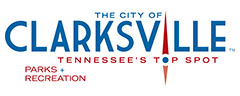 Clarksville, TN – Clarksville Parks and Recreation and APSU Fraternity and Sorority Affairs have joined forces to provide a free after-school tutoring program for youth in the Clarksville community.
The new program, Each One Teach One, is held on Mondays at the Burt-Cobb Community Center from 4:00pm to 5:30pm.
The 142th Meeting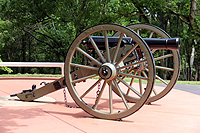 Clarksville, TN – The next meeting of the Clarksville (TN) Civil War Roundtable will be on Wednesday, January 20th, 2016 at the Bone & Joint Center, 980 Professional Park Drive, right across the street from Gateway Medical Center. This is just off Dunlop Lane and Holiday Drive and only a few minutes east of Governor's Square mall.
The meeting begins at 7:00pm and is always open to the public. Members please bring a friend or two – new recruits are always welcomed.
Topic: "Abraham Lincoln and the Russians"

Clarksville, TN – If you live or attend high school in a county outside of Tennessee that is within a 250-mile radius of Austin Peay State University, then you qualify for a discounted tuition rate for both undergraduate and graduate programs at Austin Peay.
High school students who have a 22 ACT (or 1020 SAT) or higher are eligible for an additional Provost Scholarship, bringing tuition rates within a few dollars of the University's in-state rate.