Clarksville, TN – For volunteer fire departments, the risks that come with the job can often be different than those of full-time firefighting units in major cities. In many small, rural communities, volunteer firefighters battle the same blazes as their full-time counterparts, often meet at the scene rather than all coming together from a central fire station.
Because of the independent nature of volunteer units, it can be difficult for unit commanders to identify who is available to fight the blaze when they arrive on site.

Clarksville, TN – Fort Campbell Garrison Commander Colonel James R. Salome will deliver the keynote address at Austin Peay State University's 88th Summer Commencement on August 5th.
Salome took command of Fort Campbell on June 18th, 2015, after arriving from Fort Bragg, North Carolina, where he served as the Commander's Initiatives Group director, U.S. Army Forces Command. Salome previously served with 2nd Brigade Combat Team, 101st Airborne Division, as an operations officer.

Clarksville, TN – For one weekend in September, the parents and siblings of Austin Peay State University (APSU) students are invited to share in the campus life experience during APSU's annual Family Weekend.

Clarksville, TN – The Friends of Dunbar Cave sponsor Cooling at the Cave, a family event once every year. The event was held Saturday, July 30th. This year's music was provided by Cumberland Winds Jazz Project, an 18-piece ensemble that was perfect for the venue.
Their cool jazz thrilled a crowd of more than 300—couples, families with small children, people with their well-behaved dogs, and jazz lovers of all ages. With songs like "String of Pearls," Tuxedo Junction," "Stardust," and other favorites, Cumberland Winds enchanted the on-lookers with their finesse and pleasing harmonies.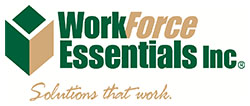 Clarksville, TN – There will be an Employer Seminar (Veterans Hiring Advantage) on August 17th, 2016 at the Wilma Rudolph Events Center in Clarksville from 9:00am – 2:00pm.
The purpose of this seminar is to empower employers and human resource professionals about the rewards of employing veterans in their workplace.

Clarksville, TN – Non-traditional students come in all shapes, sizes and backgrounds. For some, marriage and a family changed their priorities, while others may have enlisted in the military or simply decided a four-year college wasn't right for them after graduating high school.
Whatever the reason, each non-traditional student has a story and a unique journey that brought them back to school. To pay tribute to a student population at the very heart of Austin Peay State University's mission, work recently began on a permanent art installation on the University campus, titled "The Cardboard Kids: Monument to the Non-Traditional Student."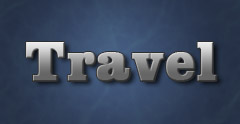 Clarksville, TN – Supervisory Librarian, Robert F. Sink Memorial Library at Fort Campbell, James Moore and Special Collections Librarian, Felix G. Woodward Library, Austin Peay State University, Sean Hogan, are world travelers.
Each year they cruise to a different location and this June their travels took them on a Viking ocean cruise to both Norway and Scotland. Following are James' enticing description of their tour and Sean's exquisite photographs:

Clarksville, TN – Austin Peay State University's Office of Housing, Residence Live and Dining Services is experiencing one of the largest influxes of applications in the history of the University.
As a result of the increase, Joe Mills, assistant vice president and director of housing, has made arrangements with two local hotels in preparation for an overflow of students seeking campus housing.

Montgomery County, TN – The Clarksville-Montgomery County School System (CMCSS) has selected three candidates to fill administrator positions for the upcoming school year.
Current assistant principal, Scott Wainwright, has been appointed to serve as the principal of New Providence Middle School. Rossview Middle School teacher, Jenette Spurbeck, has been chosen as an assistant principal at Clarksville High School (CHS). Richview Middle School (RIMS) teacher, Lisa Courson, has been selected as an assistant principal at RIMS.

Clarksville, TN – On June 15th, several Austin Peay State University (APSU) faculty and staff members travelled to Middle Tennessee State University for the EXL Symposium on Experiential Learning.