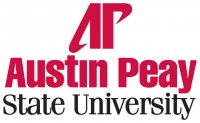 Clarksville, TN – Military Advanced Education has named Austin Peay State University a top school in its 2015 MAE Guide to Colleges and Universities. The Guide, which measures best practices in military and veteran education, is available online at www.mae-kmi.com
The 2015 Guide features the results of a questionnaire on the military-supportive policies enacted at more than 600 colleges and universities. The purpose of the Guide is to provide students with information about institutions that go out of their way to support veterans and men and women in uniform.
[Read more]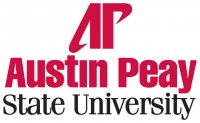 Clarksville, TN – Michael Mason, an Austin Peay State University theatre major, was recently awarded the first Acuff Circle of Excellence endowed scholarship in the fine arts at APSU.
The Acuff Circle of Excellence, a non-profit organization affiliated with the Austin Peay Foundation, serves as a patron society of the APSU Center of Excellence for the Creative Arts. Its purpose is to advance the importance of arts and culture at Austin Peay and in the community.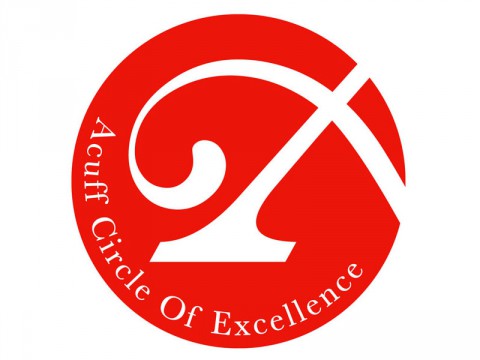 [Read more]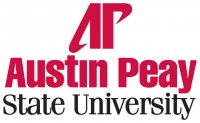 Clarksville, TN – Students at Austin Peay State University are putting the final touches on a project that explores the relationship between the University and the city in which it calls home.
Titled "Bridge Across College Street," the project will feature artwork from APSU students exploring the University's relationship with the City of Clarksville through interviews with members of both communities. From 10:00am-3:00pm Tuesday, members of APSU's President's Emerging Leaders Program (PELP) will be displaying their work on College Street near the APSU campus. [Read more]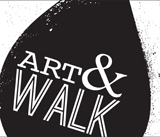 Clarksville, TN - Produced by the Downtown Clarksville Association, First Thursday Art Walk is a free, self-guided tour spanning a 5-block radius that combines visual art, live music, engaging events and more in the heart of Downtown Clarksville.
With 10+ venues, bars and businesses participating each month, the First Thursday Art Walk in Clarksville is the ultimate opportunity to savor and support local creative talent.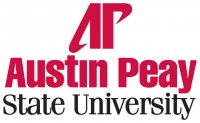 Clarksville, TN – Last year, education students at Austin Peay State University took technology classes in an out-dated computer lab filled with rows of long, gray tables and black desktop computers.
They entered this dreary space every week to learn how to incorporate technology into their future classrooms, but the lab's antiquated design didn't give them an accurate view of what they'd encounter as teachers in 21st century schools. [Read more]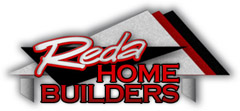 Clarksville TN – As you are out shopping for your families please pick up a few extra items for those who may be less fortunate this year.
Maybe a Mom or Dad lost their job. Maybe an unexpected bill came in and there's just not as much money to provide this year.
So many of us have been single parents and know what it feels like to do without to provide for our kids. And let's not forget all the discussions this year about downsizing at Fort Campbell and in Clarksville, we never know what the future holds for any of us.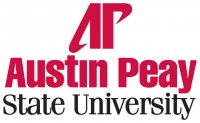 Clarksville, TN – All students should have the opportunity to create tomorrow's technology, and that is why the Austin Peay State University Department of Computer Science and Information Technology is joining thousands of other institutions in celebrating Computer Science Education Week.
An annual program, Computer Science Education Week is dedicated to celebrating and promoting the importance of computer science education. [Read more]

Clarksville, TN – The Customs House Museum and Cultural Center is located in historic downtown Clarksville, Tennessee. Come explore an entire city block featuring large gallery spaces filled with fine art, science and history.
Some of the events in December at the Museum are: My Kingdom for a Horse, Battle of the Bulge: An Overview, Eric L Hansen: Blood Rescue, Noel Night, Miranda Herrick Book Signing, and Let's Find: Toys..

Clarksville, TN – In a unique collaboration between Austin Peay State University students, members of the APSU Social and Political Narrative and Sociology Senior Capstone courses are exploring what it really costs to attend college.
Dubbed "At What Cost? — The Reality of a College Education," the project represents the work between two groups of highly talented students exploring the high price of an education, and the price people pay financially, emotionally and physically. [Read more]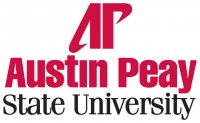 Clarksville, TN – The venue is grand, but the setting will be intimate as Austin Peay State University professor of music David Steinquest presents his fifth annual Christmas concert.
Titled "Jingle Bells," Steinquest's concert will take over The George and Sharon Mabry Concert Hall at 7:30pm on December 5th, 2014, transforming the venue into a "homey" setting.