Clarksville, TN – The Clarksville Area Chamber of Commerce announces upcoming events during the month of March. Events this month include Miss River Queen & River Teen Pageants, a Women in Business event, and the Chamber's Business After Hours. [Read more]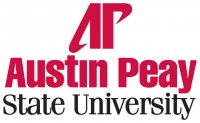 Clarksville, TN – The Office of Public Relations and Marketing at Austin Peay State University has been recognized by the Council for Advancement and Support of Education (CASE) – Southeast District III for its publications, graphic design and photography.
The University received an Award of Excellence in the category of print and digital publications. The printed piece selected for the honor was "Scoring New Beginnings," a fundraising and information piece for APSU football alumni. [Read more]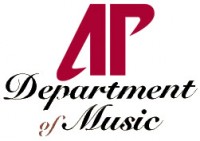 Clarksville, TN – Dr. Stanley Yates, Austin Peay State University professor of music and coordinator of guitar studies, has been invited to complete a 10-day residency at the Universidade Federal do Rio Grande do Sul at Porto Alegre, Brazil.
Recently named that country's highest-ranking postgraduate institute by the Brazilian Ministry of Education, UFRGA has been awarded funding to provide residencies for international scholars. Yates' visit will take place March 11th-23rd.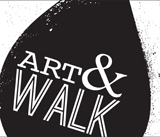 Clarksville, TN – The March Art Walk will be held March 6th from 5:00pm to 8:00pm at the shops and galleries on Public Square, Franklin Street, and Strawberry Alley.
Produced by The Downtown Clarksville Association, First Thursday Art Walk is a free, self-guided tour spanning a 5-block radius that combines visual art, live music, engaging events and more in the heart of Downtown Clarksville. [Read more]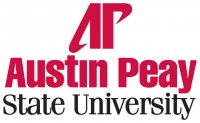 Clarksville, TN – The Austin Peay State University Phi Alpha Theta (PAT) History Honor Society put on another strong showing during the PAT Regional Conference at Tennessee Tech last weekend, with four members presenting at the event.
Patrick Toth, PAT president, presented, "Vitis vinifera and Rome: How Wine Helped Forge a Civilization."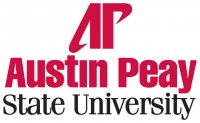 Clarksville, TN – In early February, Dr. Korre Foster, director of choral activities at Austin Peay State University, turned on his computer to watch a live broadcast of the Toronto Mendelssohn Choir (TMC).
The acclaimed, 100-year-old choir is one of the largest and most respected choral organizations in Canada, but that evening, Foster was more interested in watching one of the guest conductors – APSU graduate student Zach Thompson.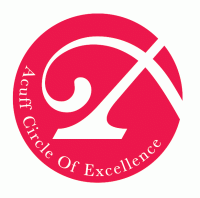 Clarksville, TN – In issue No. 6 of the comic book "Superman Adventures," the story begins with the destruction of the city of Metropolis. It's a stark opening, but then Scott McCloud, the author of that issue, does something ingenious with the narrative. He moves backward through time, taking the Man of Steel to the source of the disaster.
"Scott McCloud has got to be just about the smartest guy in comics," Frank Miller, author of graphic novels "300" and "The Dark Knight Returns," said.

Clarksville, TN – The weekly Clarksville Parks and Recreation Department Recreation Report provides Clarksvillians with a glimpse at the activities and events that are available from the Parks and Recreation Department for them to enjoy together as a family.
This weeks highlights include: 36th Annual Queen City Road Race, Clarksville Downtown Market Applications Available Soon, Discover Scuba and Wettest Egg Hunt.
[Read more]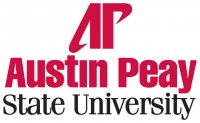 Clarksville, TN – Austin Peay State University is moving forward with plans to have a stronger presence in downtown Clarksville with the recent $500,000 purchase of a building at 103 Strawberry Alley.
The 15,000-square-foot building, which previously housed the nightclubs Joe B's and Bar 103, will likely include an art gallery and museum on the third floor, housing APSU's impressive folk art collection. The pieces in that collection were donated to the University by Ned and Jacqueline Crouch and Dr. Joe Trahern.

Clarksville, TN – It's that time of year again to lace up those running shoes and begin preparing for the 36th Annual Queen City Road Race scheduled for Saturday, May 3rd, 2014.
The Queen City Road Race event is a Clarksville tradition promoting fitness and fun for all ages.
[Read more]