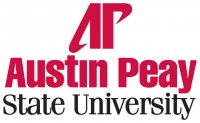 Clarksville, TN – Clarksville and Montgomery County are no strangers to severe weather, as flood, thunderstorm and tornado warnings are common occurrences in the lives of its citizens.
It is for just that reason that Austin Peay State University's emergency team has consistently reacted quickly to alert the campus community to any potential danger. For instance, whenever tornado warnings are received, APSU sends a text and an email message to students, faculty and staff, and the outdoor public address system brings weather warnings to attention.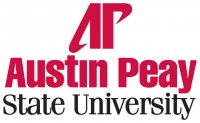 Clarksville, TN – A small, white house located on a farm in New Hampshire, the property now known as The Frost Place served as American poet Robert Frost's summer home from 1915 through 1938.
It was on that humble plot of land where Frost formed many of the poems that would eventually earn him, among other honors, a Congressional Gold Medal and four Pulitzer Prizes. In 1977, 14 years after his death, the farmhouse was transformed into The Frost Place and became a retreat for emerging American poets.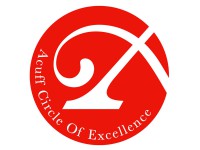 Clarksville, TN – The final Roy Acuff Chair of Excellence recipient of 2014-15, Grammy Award winning flutist Rhonda Larson, will bring her talents to campus for a series of lectures and master classes at Austin Peay State University the week of April 21st-28th.
During her residency, Larson will share her experiences as a performing artist, as well as offering insight and lessons to APSU and area students. Her visit to campus will conclude on Tuesday, April 28th, with a concert with the APSU Wind Ensemble under the direction of Dr. Gregory Wolynec. The event will take place at 7:30pm at the Mabry Concert Hall, on the campus of APSU.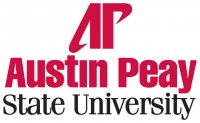 Clarksville, TN – In March 2015, the North-American Interfraternity Conference (NIC) announced that 10 fraternity chapters from across North America will be recognized on April 19th, 2015, at the Gold Medal Banquet during the NIC Annual Meeting in Kansas City, Missouri.
Kappa Alpha Order, Zeta Tau Chapter, at Austin Peay State University will be one of those chapters recognized for their successes. [Read more]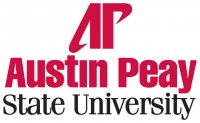 Clarksville, TN – Austin Peay State University's student newspaper, The All State, was recently honored for its excellence on both the regional and state levels.
The All State earned a No. 4 in the South ranking on February 27th at the annual Southeast Journalism Conference (SEJC), held February 27th-28th at Georgia State University in Atlanta.
Clarksville, TN – The 37th Annual Queen City Road Race scheduled for Saturday, May 2nd, have you reserved your spot at the finish line? If not, you'd better act quickly to be eligible for the discounted rate of $20.00 for the 5K and 7K races.
The Early Bird discounted registration deadline is April 17th. Registration will be available through race day, however prices increase to $25.00 for the 5K and 7K races. The non-competitive One Mile Movement will remain at a $5.00 registration fee now through race day.
Registration for the Queen City Road Race is simple and may be completed online or in person. Online registration can be completed by visiting www.cityofclarksville.com/qcrr and is available onsite at 102 Public Square.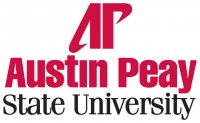 Clarksville, TN – The Office of Public Relations and Marketing at Austin Peay State University has been recognized by the Council for Advancement and Support of Education (CASE) – Southeast District III for its recruitment work.
The office received a special merit award in the recruitment publication series category for print and digital pieces. The printed pieces selected for the honor were part of the Traditional Student Recruitment Series. [Read more]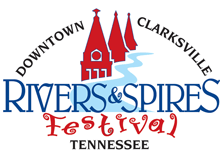 Clarksville, TN – The 13th Annual Rivers and Spires Festival, April 16th-18th in downtown Clarksville, is free and open to the public. The Festival features five stages of music and entertainment, arts and crafts, marketplace, food vendors and activities for all ages.
Road closures for this week have been announced for the Rivers and Spires Festival in downtown Clarksville.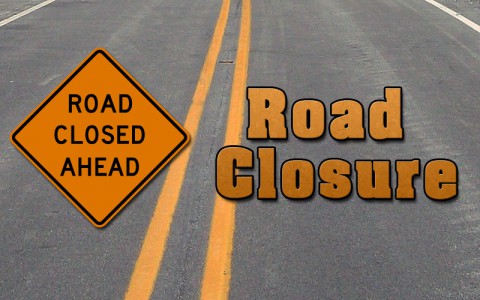 [Read more]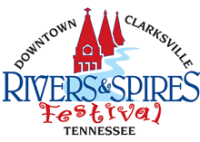 Clarksville, TN – For the second year, the Festival is pleased to offer a zone geared especially for the sports enthusiast. From novice to semi-pro, the Sports Zone is for you!
Come on out to the Festival on Friday, April 17th, 5:00pm-9:00pm and Saturday, April 18th, 10:00am-8:00pm, to try your hand at everything from games of agility to games of sports knowledge. There's no reason to be shy about working up a sweat and showing off your mad skills at this year's Festival!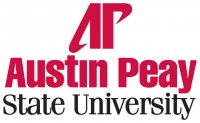 Clarksville, TN – The Watauga Arts Academy, hosted by Austin Peay State University, is a summer program offering high school students the opportunity to participate in a collaborative and creative "think tank" for visual arts, music, dance and theatre.
Watauga is a two-week residential arts camp for students in grades 9-12, with this year's camp taking place June 14th-27th.