Written by Kathleen Evans
American Cancer Society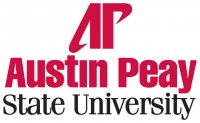 Clarksville, TN – On April 5th, more than 200 runners, walkers and community supporters braved the chill of early spring for the 4th Annual Breast Cancer 5k at Austin Peay State University.
With proceeds earmarked for breast cancer treatment and research, the Montgomery County Relay For Life is very fortunate for the continued support of Austin Peay State University and for the community for participation in the Breast Cancer 5k since the Relay For Life effort supports the battle against all forms of cancer.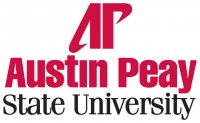 Clarksville, TN – Tucked down a hallway in the new Austin Peay State University Maynard Mathematics and Computer Science Building, there's a little-known computer lab that operates off the main campus grid. The 24 PCs that line the room have access to the internet, but they are not part of the APSU network.
"They're totally disconnected from anything on campus," Dr. Bruce Myers, chair of the APSU Department of Computer Science and Information Technology, said. "We use it to teach computer networking, but to teach that, you can't just take your typical computer in a lab and let people starting working. They're going to reconfigure things." [Read more]
Clarksville, TN – On March 20th, forty-one Clarksville Academy Chemistry Students, sponsored by Jennifer Moore, participated as individuals in the 62nd Annual Middle Tennessee Science and Engineering Fair.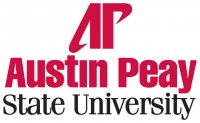 Clarksville, TN – In 2011, Dr. Minoa Uffelman, Austin Peay State University associate professor of history, set out to honor the legacy of her late father, O.S. Uffelman.
For several decades, he'd inspired countless individuals as a teacher, coach, principal and superintendent of Houston County Schools. Since education was so important to her father, Minoa and her husband, Joel Evans, decided to create the O.S. Uffelman Exemplary History Student Award at APSU.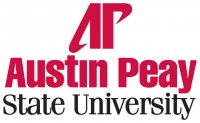 Clarksville, TN – In 2010, an Austin Peay State University library professor named Inga Filippo approached Kathy Heuston, associate professor of communication, about producing a short video on the famed advice columnist and Clarksville native Dorothy Dix.
The University's Felix G. Woodward Library houses the Dorothy Dix Collection, the most comprehensive collection available on the journalist, but after looking over the material, Heuston proposed something a little more ambitious – a short documentary on Dix.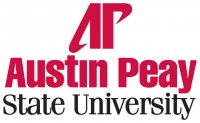 Springfield, TN – For several decades, the late Stokes Brown worked to improve the health of his community in Robertson County. He was instrumental in bringing the first hospital to the area, and later as a member of the hospital board, he supported a special fund that paid medical bills for the impoverished.
Earlier this month, the Robertson County community again benefited from his generous legacy when the Brown Family Foundation endowed a six-figure nursing scholarship at Austin Peay State University.
Austin Peay Sports Information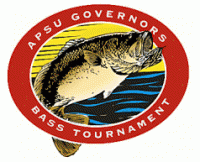 Clarksville, TN – The 20th annual Austin Peay State University Governors Bass Tournament is just five weeks away.
This year's edition will be held Saturday, May 10th, at Kentucky Lake, with registration and boat launching from Paris Landing, Tenn., State Park. Last season's tourney drew 282 boats—14 more than in 2012, despite entrants being forced to utilize the back entrance because of flooding.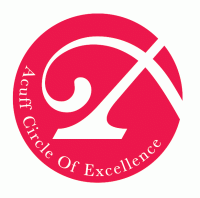 Clarksville, TN – Earlier this month, members of the Acuff Circle of Excellence Executive Board presented Austin Peay State University with a check for $25,000 to endow the new Acuff Circle of Excellence Arts Scholarship.
The mission of the Acuff Circle is to advance the role of arts and culture at APSU and in the Clarksville-Montgomery County community.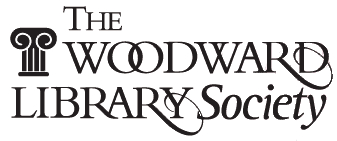 Clarksville, TN – Dr. Sharon Mabry may be a nationally renowned singer and performer, but the Austin Peay State University professor of music is also a gifted storyteller. Have you heard her tell the one about her concert in Boston, when the hotel gave away her reservation?
"Finally the (concierge) says, 'well OK, I found a place for you to go,'" Mabry said. "We followed him through this beautiful lobby, we followed him out the back door, down an alley way into this strange place, knocked on a door that looked like a speakeasy. There was this long hallway with bare bulbs everywhere. It ended up, we stayed in these little cubicles for the night. These cells. There was no television. There was just a bed. It was clean but that's about all you can say."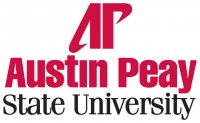 Clarksville, TN – Long before the "Twilight" saga or "Buffy the Vampire Slayer" examined the complicated relationships between mortals and monsters, there was the story of a young witch named John who fell in love with a human girl named Barbara.
Their doomed affair, set in a superstitious community in the Smokey Mountains, is the focus of Howard Richardson and William Berney's 1945 play "Dark of the Moon."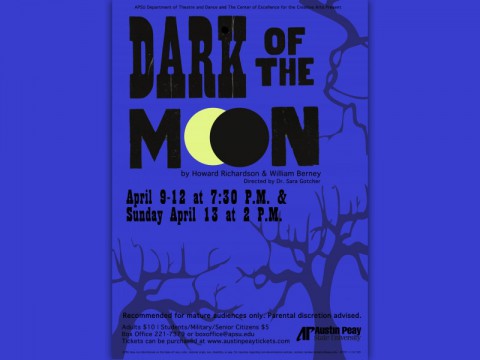 [Read more]