Clarksville, TN – Internationally acclaimed artist and sculptor Chris Boyd Taylor is the creator of Austin Peay State University's newest permanent art installation, "The Cardboard Kids," and he returns to campus for an official unveiling and artist talk at 3:00pm on Tuesday, August 30th in the Morgan University Center, Room 303.
A reception will precede the event at 2:30pm.

Clarksville, TN – To keep pace with the evolving needs of both students and employers, Austin Peay State University's Department of Computer Science and Information Technology has made a number of changes to its current degree offering.
Beginning with the Fall 2016 semester, students making progress toward a Bachelor of Science in Computer Science and Information Systems may now pursue a B.S. in three new majors: computer science, computer information systems and computer information technology.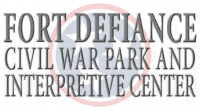 Clarksville, TN – Learn more about Clarksville's Fort Defiance as members of the Austin Peay State University History Club present new research related to the historical site at the fort's newest event, "Fresh Research, New Discoveries" on Saturday, August 27th.
Presentations will take place from 2:00pm to 4:00pm at the Fort Defiance Interpretive Center, located at 120 Duncan Street.

Clarksville, TN – In honor of the military students and their families, the 2016 APSU Governors Gauntlet will benefit the APSU Military Alumni Chapter Scholarship Endowment.
In 2015, Austin Peay and CrossFit Clarksville came together to provide an incredible backdrop for a one-of-a-kind team competition. With $12,000 raised for the APSU Military Scholarship Fund, they are excited to be back at it again in 2016.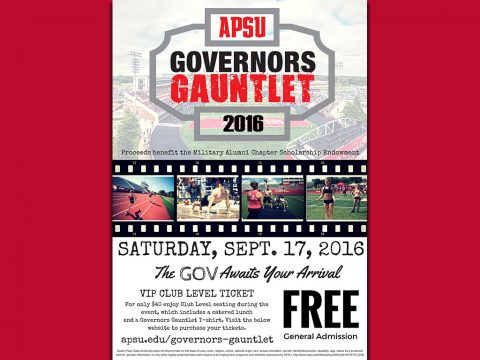 [Read more]

Clarksville, TN – Almost like dominoes toppling over, only in reverse, a line of high-altitude balloons will gradually rise into the late summer sky, from Oregon to South Carolina, on August 21st, 2017.
That afternoon, the shadow of a total solar eclipse will traverse the entire country, and as it nears Clarksville, a team of Austin Peay State University students will release their own helium-filled inflatable.

Clarksville, TN – If a United States soldier flew on a helicopter during their time deployed as a part of the War in Afghanistan, there was a good chance it was flown by a member of Task Force Pale Horse.
The talented men and women of this elite force carried ground forces to the fight, removed the injured and flew countless missions with the intent of identifying – and often eliminating the enemy.

Clarksville, TN – In early July, dozens of small, happy-looking monsters overwhelmed the Austin Peay State University campus.
A month later, the creatures continue to hover across the lawns or hide in academic buildings, but in order to see them, a person needs a cell phone, the Pokemon Go app and the ability to walk while staring at a small screen.

Clarksville, TN – So often we admire paintings and artworks of artists who are not accessible for questions or comments. Not so was the case Thursday night, August 11th. Customs House Museum hosted a gala affair which introduced an exhibit entitled "Women Painting Women 2016".
Featured artists' works included those of Denise Stewart Sanabria who created life size cutouts of people whose only identity were numbers, but whose personalities were evident in the charcoal and pastel pencil on plywood models. They reminded one of oversized paper dolls, just ready to come to life.

Clarksville, TN – On the surface, hardboiled literature tells a story of street smart investigators, navigating a world filled with action, intrigue and sex. Cynical antiheroes fighting for justice in a world just as corrupt as the bad guys they are trying to collar.
At its core, the genre is a cracked door, allowing the reader an opportunity to examine the social issues of the writer's day. Topics of race, politics, corruption and violence are sometimes uncomfortably explored by a character adhering to a moral code in a world that seems to have lost its way.

Clarksville, TN – American Sign Language classes are being offered at Austin Peay State University by their Continuing Education program. Class will be held September 12th through October 19th, 2016.
Learn the basics of conversational-level American Sign Language through a 7 week immersion course.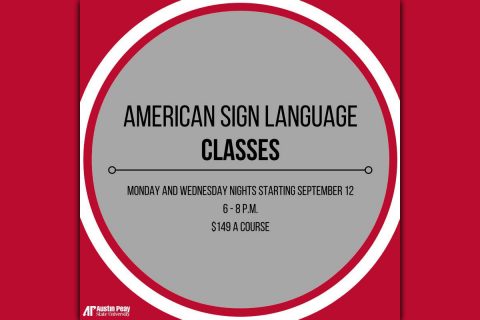 [Read more]