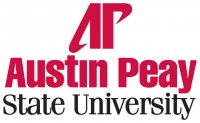 Clarksville, TN – The Austin Peay State University Department of Theatre and Dance will host the 2015 American College Dance Association South Region Conference from March 6th-9th, 2015.
About 400 conference participants are expected to attend this year's event at APSU, which will feature dance classes, workshops, panel discussions and dance performances.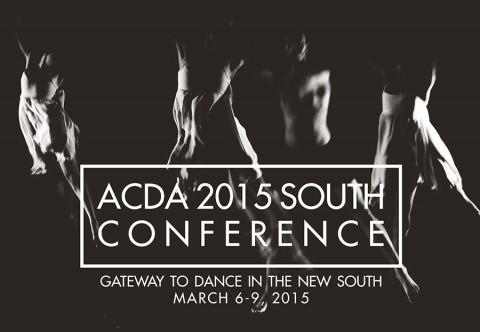 [Read more]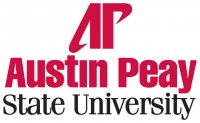 Clarksville, TN – In January, seven female Austin Peay State University students traveled south to help restore a disappearing ecosystem in Texas' West Gulf Coastal Plain.
The students, all geology and biology majors, spent five days hiking through the swampy terrain of the Roy E. Larsen Sandyland Sanctuary, planting some 11,000 longleaf pine trees.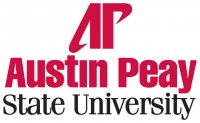 Clarksville, TN – Jackie Quaid, a notorious jewelry thief, showed up in a Springfield, Missouri, pawn shop last summer, looking to unload a few rings and necklaces. Minutes before she arrived, a law enforcement officer had stopped by the store to show customers her picture on a wanted poster.
When the blond crook stepped into the shop that afternoon, several people did a double take.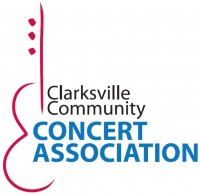 Clarksville, TN – The celebrated tenor Lawrence Brownlee will be in concert at the George and Sharon Mabry Concert Hall on the campus of Austin Peay State University in the Music/Mass Communication Building, Eighth and Marion Streets, Clarksville, Tennessee this Tuesday, March 3rd, 2015 at 7:30pm.
It is phenomenal to have Brownlee in Clarksville between engagements in Europe, the Metropolitan Opera and Carnegie Hall. He is the most in-demand American tenor in the world singing the bel canto repertoire. Brownlee sings with "elegance and grace" and has a voice that has been described as astonishingly beautiful and powerful.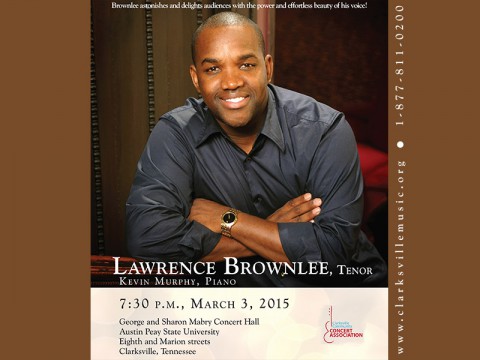 [Read more]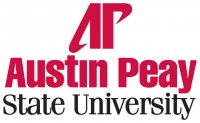 Clarksville, TN – Austin Peay State University has hired Dr. Rex Gandy as its new Provost and Vice President for Academic Affairs. Gandy, who is slated to begin work at APSU on June 1st, currently serves in the same position at Texas A&M University-Kingsville, a position he has held since 2009.
Gandy follows former Provost Tristan Denley, who serves as Vice Chancellor of the Tennessee Board of Regents, and Dr. Jaime Taylor, who has served as Interim Provost and Vice President of Academic Affairs since 2013.

Montgomery County, TN – Dr. Bryan Johnson, who is serving as director of high schools for CMCSS, has been named Chief Academic Officer. Dr. Johnson, who earned his doctorate from Trevecca Nazarene University, served as principal of Northwest High School for two years and was assistant principal of West Creek High School for two years.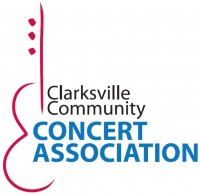 Clarksville, TN – The most in-demand American tenor in the world, Lawrence Brownlee comes to Clarksville between engagements at the Metropolitan Opera House and Carnegie Hall.
Audiences continue to be astonished by the power and extraordinary agility of his warm, heroic voice; his singing has been praised for its sweet tone, fastidious pitch, and poetic phrasing.
A familiar presence in the world's great opera houses, Brownlee delights audiences with the effortless beauty of his voice.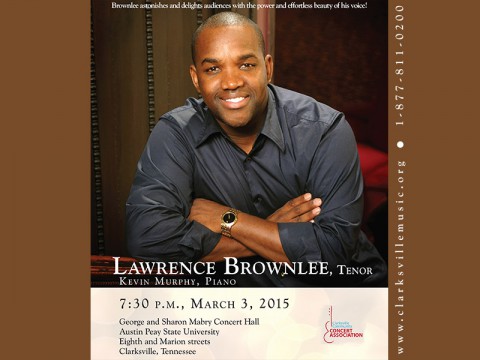 [Read more]
Clarksville, TN – It's that time of year again to lace up those running shoes and begin preparing for the 37th Annual Queen City Road Race scheduled for Saturday, May 2nd, 2015.
The Queen City Road Race event is a Clarksville tradition promoting fitness and fun for all ages. The 7K and 5K race route takes runners through the streets of Historic Downtown Clarksville, beginning at Austin Peay State University's Foy Center and ending inside the new Governors Stadium, while the One Mile Movement takes you on an exciting tour of a portion of the APSU campus.
For over thirty years, hundreds of Clarksville-Montgomery County and Fort Campbell school students, teachers and family members have participated in this Clarksville tradition.

Clarksville, TN – Local artist Cynthia Sukowatey will be displaying her silkscreen prints in the show "I am Halftone" at APSU's Trahern Gallery 108 from March 2nd-5th, 2015 between 10:00am-5:00pm.
The opening reception is free to the public and takes place on Monday, March 2nd from 5:00pm-8:00pm.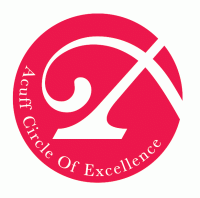 Clarksville, TN – Joe W. Giles, an Austin Peay State University alumnus and founder of the Tennessee Arts Academy, the nation's flagship professional development program for teachers of the arts, will be honored March 1st with the George Mabry Ovation Award.
The award is one of eight to be given by the Acuff Circle of Excellence in recognition of outstanding contributions in the arts to the Clarksville-Montgomery County community. The annual ceremony will be Sunday, March 1st, from 2:00pm-3:30pm at the Customs House Museum and Cultural Center. The public is invited to attend the ceremony and a reception that follows. [Read more]