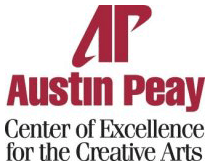 Clarksville, TN – Austin Peay State University welcomes two local authors to campus, as Andrea Spofford and Amy Wright will read excerpts of their works on Wednesday, April 1st at 4:00pm at the Morgan University Center, room 303. The event is free and open to the public.
Spofford is the author of two chapbooks, titled "Everything Combustible" and "Qikiqtagruk: Almost an Island." Her first full-length book, "The Pine Effect," is forthcoming from Red Paint Hill Publishing. A native Californian transplanted to the South, Spofford is poetry editor for Zone 3 Press, APSU's literary press, and an assistant professor of English at APSU.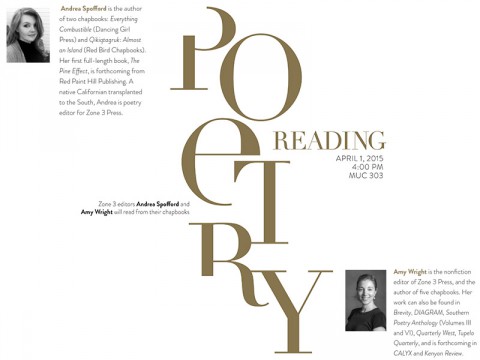 [Read more]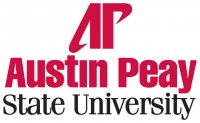 Clarksville, TN – Whether you're a young student interested in exploring creative writing or an adult learner interested in fine-tuning your craft, there will be something for everyone this spring at Austin Peay State University's Community School of the Arts.
During the months of April and May, APSU will be hosting a number of specialized one-day writing classes and workshops aimed at helping learners grow their skills in a number of disciplines, including short stories, poetry and fantasy fiction. [Read more]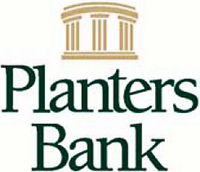 Clarksville, TN – The Planters Bank-Hilldale Gallery will feature "Pen & Ink Drawings" showing simple pleasures in Tennessee by native Clarksvillian Janet Jones Felts from Thursday, April 2nd – Wednesday, May 6th.
Felts' realistic reflections on life are revealed in the exhibit's 12 black and white drawings. The display features three large drawings that reflect a youth's investigations on the farm. Her drawings invite you to rediscover wooden scenes and country roads, along with other forgotten adventures.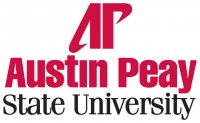 Clarksville, TN – In March, 11th Austin Peay State University students spent their spring break volunteering with the Autism Society of North Carolina's Camp Royall, collectively completing 275 hours of community service.
From March 7th-14th, students traveled to Moncure, North Carolina, to spend a week doing camp maintenance in preparation for summer camp, and volunteering for afternoon sessions of camp. The students took a side trip to Wilmington, to visit the ocean before committing to five days of work for Camp Royall. [Read more]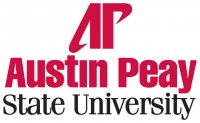 Clarksville, TN – Montgomery County Public Health Director Joey Smith ('99) was recently honored as one of the leaders in his field in the United States, and Austin Peay State University is proud to welcome Smith to campus as he discusses his successes and what he sees in the future of public health.
Smith's discussion will take place from 11:30am–12:30pm on April 8th in University Center room 305, located on the campus of the University.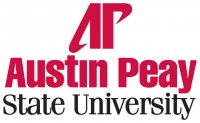 Clarksville, TN – The Austin Peay State University Department of Art, in association with the Center of Excellence for the Creative Arts, is pleased to announce that Memphis-based artist Maysey Craddock is the recipient of the inaugural Center of Excellence for the Creative Arts Tennessee Artist Fellowship.
Craddock was selected from a list of outstanding artists from across the state compiled by APSU faculty for the honor, and will be awarded $5,000 to aid in the creation of new artwork. [Read more]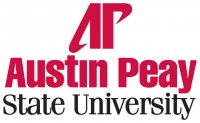 Clarksville, TN – Rusty Campbell, coordinator for Austin Peay State University's Highland Crest campus, wants people to know they can earn a bachelor's degree without ever leaving Robertson County.
The four-year-old Highland Crest classroom facility in Springfield, which houses both APSU and Volunteer State Community College, now offers five full undergraduate programs, taught by APSU faculty, in criminal justice, computer science, K-6 grade teacher licensure, social work and professional studies.

Clarksville, TN – Austin Peay State University's Department of Art is proud to host its annual juried student exhibition in the Trahern Gallery from March 30th through April 17th, 2015.
As the tradition of showcasing the artistic talents of the Austin Peay students enters its 47th year, this exhibition rounds out what has been an exciting 2014-2015 gallery season. [Read more]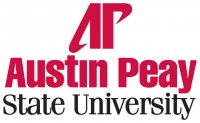 Clarksville, TN – A bright red wave swept across Clarksville last Saturday, March 21st, wiping away debris and litter, and leaving a grateful community in its wake.
That wave consisted of about 500 Austin Peay State University students participating in The Big Event—a day of service that allows students to express their gratitude to the community that supports their University.
[Read more]

Clarksville, TN – Local artist Amy Duncan will displaying her show "Words Are Hard," a series of 100 intricately draw handmade greeting cards, from March 30th-April 3rd at Trahern Gallery 108 on the campus of Austin Peay State University.
An opening reception is free to the public and takes place March 30th from 5:00pm-9:00pm. [Read more]