Clarksville, TN – The Austin Peay State University Center of Excellence for the Creative Arts welcomes two alumnae to campus as author Laurie Cannady and filmmaker Jennifer Callahan return on Thursday, February 23rd, 2017 for a reading and a short film screening.
The reading and screening will take place at 4:00p. in room 303 of the Morgan University Center on the University campus. The event is free and open to the public.

Clarksville, TN – Thanks to Austin Peay State University's statewide, dual enrollment program, GovNow, high school juniors and seniors from across Tennessee can now get a jumpstart on their college careers, and potentially save more than $7,000 on tuition for a four-year degree.
A major component of GovNow (a reference to APSU's mascot, the Governor) is the incentive that students can earn four college-level classes for free.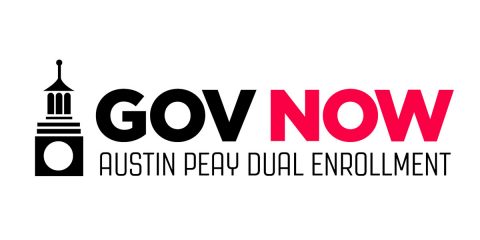 [Read more]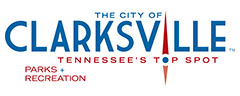 Clarksville, TN – The Clarksville Parks and Recreation and Cumberland Bank & Trust are excited to announce the winners of the 2017 Queen City Road Race T-shirt Contest.
Congratulations to Shaniya Mosley, First Place winner and 5th grade student at Burt Elementary. Shaniya's artwork will be featured on the 2017 official Queen City Road Race t-shirt.

Clarksville, TN – The Austin Peay State University Department of Art and Design, with support from the APSU Center of Excellence for the Creative Arts, will welcome Steve Snell, adventure artist, to campus for a visiting artist lecture at 7:00pm, Thursday, February 16th, in room 307 of the Morgan University Center.
With support from the Center of Excellence for the Creative Arts, all Art and Design events are free and open to the public.

Clarksville, TN – The Austin Peay State University Registrar's Office will be holding its two-day Spring 2017 Graduation Gala this March in order to make the graduation process as smooth as possible.
All APSU students participating in the spring commencement ceremony are encouraged to attend the gala, held from 2:30pm-5:30pm on March 14th, and from 10:00am-2:00pm on March 15th, in the Morgan University Center Ballroom.
"Buried Child" to be performed by APSU Department of Theatre and Dance

Clarksville, TN – Sam Shepard's Pulitzer Prize winning play, "Buried Child" opens Wednesday, February 8th at Austin Peay State University. In this performance, APSU's Department of Theatre and Dance will explore what it looks like when the American Dream fails.
The curtain rises at 7:30pm for performances on February 8th-11th, with an additional showing February 12th at 2:00pm. All performances take place in the Trahern Theatre, with admission ranging from $10.00 for general public to $5.00 for students, seniors and military.

Clarksville, TN – Austin Peay State University has announced that Dannelle Walker Whiteside, a distinguished attorney with an impressive national reputation, was recently named General Counsel.
The General Counsel position was created earlier this year to support the University and the Board of Trustees in its new governance structure.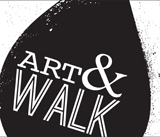 Clarksville, TN – Produced by The Downtown Clarksville Association, First Thursday Art Walk is a free, self-guided tour spanning a 5-block radius that combines visual art, live music, engaging events and more in the heart of Downtown Clarksville.
With 10+ venues, bars and businesses participating each month, the First Thursday Art Walk in Clarksville is the ultimate opportunity to savor and support local creative talent.

Clarksville, TN – Sometimes young entrepreneurs are blind to the fact that 90 percent of these ventures end up failing when they see the astounding success of some startup companies, such as Pandora and Uber, can . Every time a company like Snapchat comes on the scene, plenty of others—remember Cuil or Sprialfrog?—quietly disappear.

Clarksville, TN – A group of Austin Peay State University students spent a week volunteering on Alternative Break Trips through the APSU Center for Service-Learning & Community Engagement at the end of the winter break.
Collectively, these students completed more than 200 hours of community service with several organizations in New Orleans, Louisiana.