Clarksville, TN – Colonel Rob Salome, garrison commander at Fort Campbell, will visit Austin Peay State University at 8:00am on April 28th to help recognize an outstanding APSU ROTC cadet during the annual CSM Darol Walker Award Ceremony and Breakfast.
Jack B. Turner established the award several years ago in honor of Darol Walker, retired vice president of Jack B. Turner and Associates Inc. in Clarksville and retired command sergeant major in the U.S. Army.

Clarksville, TN – Janet Ayers, a nationally recognized business leader and president of the philanthropic Ayers Foundation, will deliver the keynote address at Austin Peay State University's 87th Spring Commencement on May 6th.
The Ayers Foundation was created in 1999 to sustain and/or significantly improve the quality of life in Tennessee. The organization accomplishes this mission through financial support for college scholarships, medical services for children, research into pre-cancer detection and diagnosis, continuing education for teachers, mental health research and other initiatives.

Clarksville, TN – The Austin Peay State University Opera Theatre and Orchestra will take playgoers on a nostalgic trip through a bygone era in America with its productions of Lee Hoiby's "This is the Rill Speaking" and Samuel Barber's "A Hand of Bridge."
The opera opens at 7:30pm on Saturday, April 23rd, with a matinee performance at 3:00pm on Sunday, April 24th, in the Music/Mass Communication Building's Mabry Concert Hall. The show is free and open to the public.

Clarksville, TN – Everyone has a reason for why they do what they do, and for Dr. Tamara Smithers, associate professor of art history at Austin Peay State University, the reason she has devoted her passion to the study of art history is the work of Italian Renaissance sculptor and painter Michelangelo.
"To speak candidly, I've been obsessed with Michelangelo – his artwork, his life and his legend – ever since I can remember," Smithers said.

Clarksville, TN – The Austin Peay State University Department of Theatre and Dance will present "Footloose: The Musical" at the Trahern Theatre this week.
The performance will highlight the work of students, faculty and staff associated with the musical theatre concentration of the department's new Bachelor of Fine Arts degree program.
[Read more]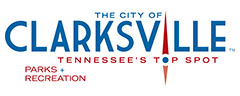 Clarksville, TN – Join Clarksville Parks and Recreation and Austin Peay State University students for some playtime in Liberty Park on Saturday, April 23rd from 9:00am to noon.
Enjoy games, giveaways, and free B-cycle rides all day with the promo code 0423.
[Read more]

Clarksville, TN – With a native speaker base of over 400 million people, it stands to reason that Spanish features a wide range of different cultural identities among the many countries that speak the global language.
The Spanish program at Austin Peay State University gives its students the skills to be fluent speakers and the tools to be global citizens, but for one day each year, the University invites area high school students to campus for a chance to experience the diversity of a language spoken in 21 countries across the world.
Concert part of ceremony to unveil newly renamed Fortera Stadium

Clarksville, TN – On Saturday, April 23rd, Austin Peay State University and Fortera Credit Union celebrate a new era in Governors Football with the unveiling of the newly renamed Fortera Stadium, capped off with a concert by Nashville recording artist Maggie Rose in the stadium lot.
Rose's performance will conclude a day's worth of activities, beginning with a noon baseball game, as the Governors take on Eastern Kentucky in Raymond C. Hand Park. At 1:00pm, Governors Softball will compete against Jacksonville State at Cheryl Holt Field.
APSU Sports Information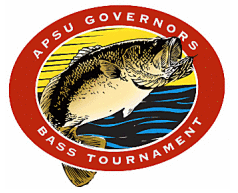 Clarksville, TN – The 22nd annual APSU Governors Bass Tournament is less than two months away.
This year's edition, which benefits APSU Athletics, is Saturday, May 14th, at Kentucky Lake, with registration and boat launching from Paris Landing State Park. Last season's tourney drew more than 200 boats.
The tournament will benefit Austin Peay State University athletics. More than $12,000 dollars in prize money will be awarded.

Clarksville, TN – Dr. Charles T. Moses, an internationally renowned expert in business strategy and entrepreneurship, was given an interim appointment as dean of the Austin Peay State University College of Business. He will begin his new role at APSU on May 1st, 2016.
Moses previously served as an associate professor of management and interim dean of the School of Business Administration at Clark Atlanta University, where he helped create Centers of Excellence in Supply Chain and Financial Planning and a Center for Innovation and Entrepreneurial Development.