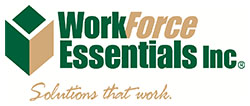 Clarksville, TN – There will be an Employer Seminar (Veterans Hiring Advantage) on August 17th, 2016 at the Wilma Rudolph Events Center in Clarksville from 9:00am – 2:00pm.
The purpose of this seminar is to empower employers and human resource professionals about the rewards of employing veterans in their workplace.

Clarksville, TN – Non-traditional students come in all shapes, sizes and backgrounds. For some, marriage and a family changed their priorities, while others may have enlisted in the military or simply decided a four-year college wasn't right for them after graduating high school.
Whatever the reason, each non-traditional student has a story and a unique journey that brought them back to school. To pay tribute to a student population at the very heart of Austin Peay State University's mission, work recently began on a permanent art installation on the University campus, titled "The Cardboard Kids: Monument to the Non-Traditional Student."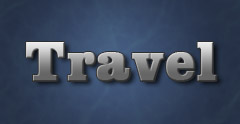 Clarksville, TN – Supervisory Librarian, Robert F. Sink Memorial Library at Fort Campbell, James Moore and Special Collections Librarian, Felix G. Woodward Library, Austin Peay State University, Sean Hogan, are world travelers.
Each year they cruise to a different location and this June their travels took them on a Viking ocean cruise to both Norway and Scotland. Following are James' enticing description of their tour and Sean's exquisite photographs:

Clarksville, TN – Austin Peay State University's Office of Housing, Residence Live and Dining Services is experiencing one of the largest influxes of applications in the history of the University.
As a result of the increase, Joe Mills, assistant vice president and director of housing, has made arrangements with two local hotels in preparation for an overflow of students seeking campus housing.

Montgomery County, TN – The Clarksville-Montgomery County School System (CMCSS) has selected three candidates to fill administrator positions for the upcoming school year.
Current assistant principal, Scott Wainwright, has been appointed to serve as the principal of New Providence Middle School. Rossview Middle School teacher, Jenette Spurbeck, has been chosen as an assistant principal at Clarksville High School (CHS). Richview Middle School (RIMS) teacher, Lisa Courson, has been selected as an assistant principal at RIMS.

Clarksville, TN – On June 15th, several Austin Peay State University (APSU) faculty and staff members travelled to Middle Tennessee State University for the EXL Symposium on Experiential Learning.

Clarksville, TN – Earlier this summer, 16 Austin Peay State University nursing students, along with students from four other regional nursing programs, participated in a prestigious summer internship program called Vanderbilt Experience: Student Nurse Internship Program (VESNIP) at Vanderbilt University Medical Center.

Clarksville, TN – For the fifth consecutive year, Austin Peay State University is one of the bestcolleges in the nation to work for, according to a recent survey by The Chronicle of Higher Education.
In addition, APSU is the only four-year university in Tennessee to make the national publication's "Great Colleges to Work For 2016" list.
Clarksville, TN – Snapshotz Photography, located at 1860 Wilma Rudolph Boulevard in LEAP Plaza, features exceptional photography of families, models, homes, groups, students, portraits from individuals to entire sports teams to banquet guests, and commercial photography as well.
Owner Curtis L. Scott, a 22-year Veteran who served in Iraq with four deployments and lasting injuries, began his photography career in fourth grade. "I was taking shots of everything back then, but eventually focused more on portrait photography."

Montgomery County, TN – The 3rd Annual "Deputy Bubba Johnson Memorial Road Race" is being held on Saturday Night August 13th 2016 at Beachaven Winery on Dunlop Lane in Clarksville, Tennessee.
The 5K will start at 9:00pm and the 1 Mile Fun Run at 8:30pm.
This event is being held to raise funding for a scholarship in Deputy Bubba Johnson's name for the children of local Public Safety Personal attending Austin Peay State University.