Clarksville, TN – Austin Peay State University's inaugural Board of Trustees will convene for its first meeting at 416 College Street on Thursday, March 30th at 1:30pm. The public is invited to attend this historic event.

Clarksville, TN – Next month, Austin Peay State University College of Business students and alumni will have an opportunity to meet with local and regional employers seeking full-time and internship/co-op candidates during the 2017 College of Business Career Connections Fair.

Clarksville, TN – Austin Peay State University associate professor of theatre and dance Christopher Bailey had the opportunity to tour North America as a member of the award-winning vocal group Tenore, this past January.
Bailey joined as a reserve member of the four-man group for the January leg of its "The Impossible Dream" tour, performing in seven western states, as well as Canada. Bailey was featured on dates at, among others, venues in Los Angeles, New Orleans and Edmonton, Alberta.

Clarksville, TN – Austin Peay State University associate professor of geography Dr. Christine Mathenge last summer sat on a rocky cliff at an ancient religious site in Kisii, Kenya, and stared at the meager, metal roof homes that glimmered in the valley below.
In addition to those homes, she saw several large boulders that could be used to create an elaborate economy of expensive flooring tiles, ornate sinks and carvings and sculptures, but the area's landowners have yet to tap the value of the rocks dotting their landscape.

Clarksville, TN – On Monday, March 27th, 2017 acoustic folk artists Shelby Bottom Duo, based in Nashville, will bring their multimedia musical history to the campus of Austin Peay State University.
The show, which is free and open to the public, will take place in the Morgan University Center, rooms 303 and 305 from 5:00pm-7:00pm.

Clarksville, TN – When Austin Peay State University student Cassidy Graves graduates in May with a bachelor's degree in communication, she will quickly be trading in her monocle for mouse ears.
That's because in June, Graves is set to relocate to Florida, where she will join Disney as a full-time, professional intern with the House of Mouse's Talent Acquisition Communications team.

Clarksville, TN – A team from Austin Peay State University's Department of Mathematics and Statistics recently won the Math Jeopardy Championship at a competition held during the 2017 Southeastern Section meeting of the Mathematical Association of America (MAA). The APSU team defeated 26 other teams from colleges and universities in the Southeast.
Austin Peay fielded two teams, mentored by Dr. Nicholas Kirby, assistant professor of mathematics, and Dr. Ben Ntatin, professor of mathematics.

Clarksville, TN – Tia Jones, a communication student at Austin Peay State University was in Germany, serving her country in the U.S. Army, when her past finally caught up to her.
A native of Goldsboro, North Carolina, Jones grew up in a self-described broken home. Raised by her mother, Jones did not meet her biological father during her early years, and in his absence, a six-year-old Jones found suffering as the victim of sexual assault at the hands of her mother's boyfriend.
APSU Sports Information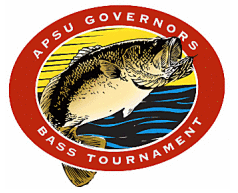 Clarksville, TN – Austin Peay State University has announced that the 24th annual APSU Governors Bass Tournament will be held Saturday, May 13th, 2017 at Kentucky Lake, with registration and boat launching from Paris Landing (Tennessee) State Park. Last season's tourney drew nearly 200 boats.
More than $12,000 dollars in prize money will be awarded. Previously, the Top 25 places earned cash prizes but now only the Top 10 places will gain monetary awards, meaning greater cash payouts, respectively, for those positions.
7th and 8th grade games to bring 5,880 people and $3.4 million economic impact

Clarksville, TN – On the heels of announcing that the city will host the 2017 Toyota East West All-Star Classic, Visit Clarksville officials have landed another state-wide football event for 2017. The Tennessee Future Stars will host their annual Tennessee-Kentucky games for seventh and eighth graders in Clarksville on June 17th at Austin Peay State University's Fortera Stadium.
"We are excited to host another major football event here in Clarksville at Austin Peay," said Visit Clarksville Executive Director Theresa Harrington. "I can't emphasize enough how important the upgrades to Fortera Stadium and the cooperation of the APSU athletic staff have been to recruiting football events."