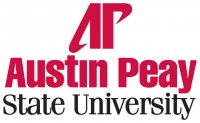 Clarksville, TN – Lt. Gen. Ronald Bailey, a 1977 Austin Peay State University graduate and current Deputy Commandant for Plans, Polices and Operations for the United States Marine Corps, will return to his alma mater on May 8 to deliver the keynote address at APSU's 86th Spring Commencement.
Bailey will speak at both commencement events, at 9:00am and 2:00pm, in the Dunn Center.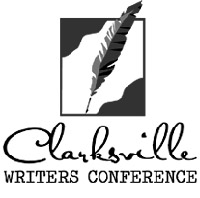 Clarksville, TN – The Clarksville Arts and Heritage Development Council, in partnership with Austin Peay State University and the Tennessee Arts Commission, is pleased to announce the Eleventh Annual Clarksville Writers Conference, being held June 4th and 5th, 2015, on the campus of Austin Peay State University.
We are very honored to have as this year's keynote speaker Sharyn McCrumb, award-winning Southern writer best known for her Appalachian "Ballad" novels, including the New York Times bestsellers The Ballad of Tom Dooley and She Walks These Hills, and the forthcoming Prayers the Devil Answers.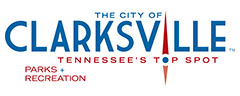 Clarksville, TN – The weekly Clarksville Parks and Recreation Department Recreation Report provides Clarksvillians with a glimpse at the activities and events that are available from the Parks and Recreation Department for them to enjoy together as a family.
This weeks highlights include: Queen City Road Race, Liberty Live Summer Concert Series, Fun with Fido, 150th Homecoming of the Tennessee 14th Infantry and Summer Youth Program.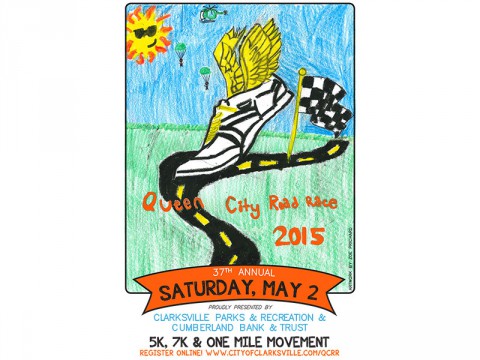 [Read more]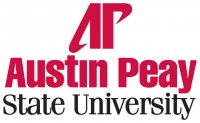 Clarksville, TN – Research that is not shared with the world has little value and, with that in mind, the Office of Undergraduate Research at Austin Peay State University recently celebrated the research of its students during the 10th Annual Research and Creativity Forum.
Held Friday, April 17th, in the Morgan University Center Ballroom on the University campus, the forum, as well as the Graduate Research Extravaganza, offered students of all majors and disciplines a chance to promote and showcase the scholarship and creativity in postsecondary education.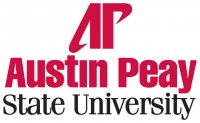 Clarksville, TN – Clarksville and Montgomery County are no strangers to severe weather, as flood, thunderstorm and tornado warnings are common occurrences in the lives of its citizens.
It is for just that reason that Austin Peay State University's emergency team has consistently reacted quickly to alert the campus community to any potential danger. For instance, whenever tornado warnings are received, APSU sends a text and an email message to students, faculty and staff, and the outdoor public address system brings weather warnings to attention.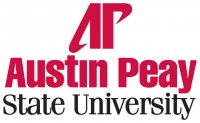 Clarksville, TN – A small, white house located on a farm in New Hampshire, the property now known as The Frost Place served as American poet Robert Frost's summer home from 1915 through 1938.
It was on that humble plot of land where Frost formed many of the poems that would eventually earn him, among other honors, a Congressional Gold Medal and four Pulitzer Prizes. In 1977, 14 years after his death, the farmhouse was transformed into The Frost Place and became a retreat for emerging American poets.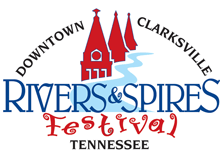 Clarksville, TN – The 13th annual Rivers and Spires Festival concluded Saturday, April 18th with beautiful weather, great music, wonderful food and entertainment for everyone.
Speaking of food, there were freshly dipped corn dogs, kettle corn, funnel cakes, hotdogs, brats, gyros along with plenty of iced tea and lemonade. The gyros was particularly good. Everything was reasonably priced.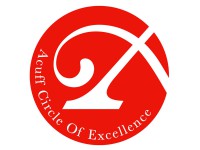 Clarksville, TN – The final Roy Acuff Chair of Excellence recipient of 2014-15, Grammy Award winning flutist Rhonda Larson, will bring her talents to campus for a series of lectures and master classes at Austin Peay State University the week of April 21st-28th.
During her residency, Larson will share her experiences as a performing artist, as well as offering insight and lessons to APSU and area students. Her visit to campus will conclude on Tuesday, April 28th, with a concert with the APSU Wind Ensemble under the direction of Dr. Gregory Wolynec. The event will take place at 7:30pm at the Mabry Concert Hall, on the campus of APSU.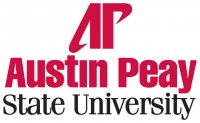 Clarksville, TN – In March 2015, the North-American Interfraternity Conference (NIC) announced that 10 fraternity chapters from across North America will be recognized on April 19th, 2015, at the Gold Medal Banquet during the NIC Annual Meeting in Kansas City, Missouri.
Kappa Alpha Order, Zeta Tau Chapter, at Austin Peay State University will be one of those chapters recognized for their successes. [Read more]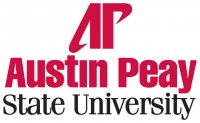 Clarksville, TN – Austin Peay State University's student newspaper, The All State, was recently honored for its excellence on both the regional and state levels.
The All State earned a No. 4 in the South ranking on February 27th at the annual Southeast Journalism Conference (SEJC), held February 27th-28th at Georgia State University in Atlanta.