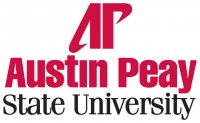 Clarksville, TN – Since 1934, the Who's Who Among American Universities and Colleges has honored outstanding campus leaders for their scholastic and community achievements.
Schools across the country nominate their top students every fall for this prestigious designation, but only the top candidates out of thousands of nominees are bestowed with the honor. This year, more than 3,000 students nationwide were given this distinction, with 43 of those impressive individuals coming from Austin Peay State University. [Read more]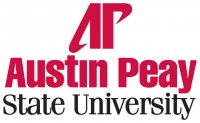 Clarksville, TN – Retired New York congressman Benjamin Gilman spent much of his 30-year political career developing relationships within the international community, so in 2000, the U.S. Department of State developed a prestigious study abroad scholarship named in honor of the former House Foreign Relations Committee chairman.
Each year, thousands of undergraduate college students apply for the Gilman International Scholarship, hoping to receive up to $5,000 to study in a foreign country. This year, the program awarded only 800 scholarships, and one of those went to Austin Peay State University student Ehlana Podgorski. [Read more]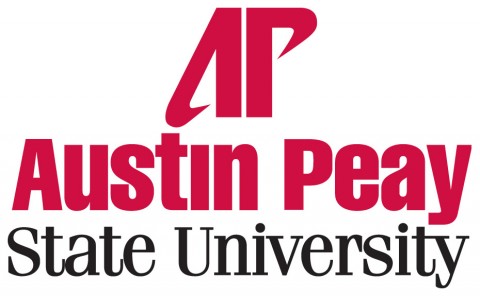 Clarksville, TN – Dr. Timothy Winters, professor of language and literature at Austin Peay State University, was recently recognized for his performance in the classroom by being named a 2014 recipient of the Society for Classical Studies (SCS) Collegiate Teaching award.
A highly competitive award, the SCS Collegiate Teaching award is recognized as the most prestigious teaching award in North America for classical studies.
"I knew when I got into this discipline, that if I did anything of lasting value, it would be through my work in the classroom," Winters said. "This is quite an award, and I am really humbled and honored. Receiving an award like this only makes me want to work harder to live up to (its significance)." [Read more]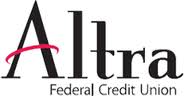 Clarksville, TN – Altra Federal Credit Union will host a free Financial Aid Night for High School Juniors, Seniors and parents on Tuesday, January 20th at 6:00pm at the Clarksville-Montgomery County Public Library located at 350 Pageant Lane.
"Our Financial Aid seminars are offered to families to learn the basics of the FAFSA application, discuss possible grants and scholarships, and help answer questions that students or parents may have about the Financial Aid process," says Danielle Anderson, Youth Coordinator for Altra Federal Credit Union. [Read more]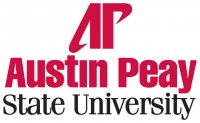 Clarksville, TN – The Commissioner for the Tennessee Department of Veterans Affairs (TDVA) is coming to Austin Peay State University on December 10th to help honor a special group of graduating APSU students.
At 5:00pm that afternoon, the University will host its Fall 2014 Military and Veterans Graduate Recognition Ceremony in the Mabry Concert Hall, with Many-Bears Grinder, the state's first female TDVA commissioner, serving as the keynote speaker. [Read more]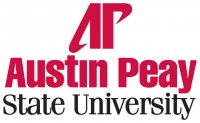 Clarksville, TN – The Austin Peay State University College of Business M.S. in management program is #32 in the country, according to The Financial Engineer's 2015 Master of Management Rankings. APSU's program was ranked among the top 63 graduate management programs in the United States.
APSU's program was the highest ranked in the state of Tennessee. This is the first time The Financial Engineer has released a ranking of master of management programs. [Read more]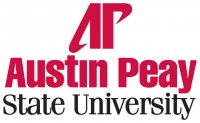 Clarksville, TN – Mike Krause is the type of person who likes a challenge. In the fall of 2006, he completed his bachelor's degree at Austin Peay State University while still serving as a soldier in the 101st Airborne Division.
Eight years later, as executive director of the Tennessee Promise and Drive to 55 Initiative in the Office of Governor Bill Haslam, he is in charge of one of the most ambitious programs in the state's history.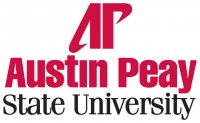 Clarksville, TN – As technology advances and becomes more a part of our daily lives, the opportunities available to aspiring techies continues to grow.
One Austin Peay State University student was recently recognized for his efforts in bringing the fantastic to life, using everyday items to create a low-cost, entry-level robotics platform.

Clarksville, TN – Come out the the 55th Annual Lighted Christmas Parade Saturday, December 6th, 2014. The parade, a night-time, lighted Christmas parade, is scheduled to beginning at 5:00pm in Downtown Clarksville.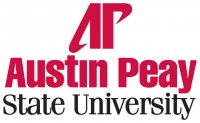 Clarksville, TN – The Austin Peay State University ROTC Color Guard teams are a common sight at the University's athletic events, with the well-disciplined cadets presenting the American and Tennessee State flags before the games.
But during an APSU women's basketball game on November 14th, fans noticed something different—all four cadets on the team were women.