Clarksville, TN – "Twins" is the theme in the Customs House Museum's Crouch Gallery this September. Specifically, those created by Ohio artist Leslie Shiels.
Twins can either be monozygotic, "identical", meaning that they develop from one zygote that splits and forms two embryos, or dizygotic, "fraternal", because they develop from two separate eggs. Shiels' animals appear more as portraits within patterns of positive and negative.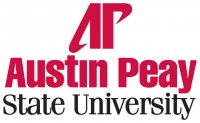 Clarksville, TN – Two Austin Peay State University ROTC cadets traveled abroad this summer to immerse themselves in different cultures and train with foreign militaries.
Ryan Lipinski, an APSU junior, spent a month in Bulgaria while Joshua Pollina, an APSU junior, traveled to a warmer climate in Greece.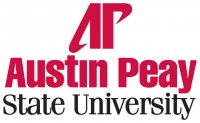 Clarksville, TN – From 2000 to 2012, Kentucky's population grew by more than 337,000 residents. However, not all Kentucky counties experienced the same rate of population growth and some counties actually experienced a population decline.
According to a recent article in the Contemporary Journal of Anthropology and Sociology, county-level predictors like median household income and the racial/ethnic composition of a county impact population change.

Clarksville, TN – Austin Peay State University art professors are often commended for inspiring students in their classrooms, but that type of praise can occasionally overshadow their skills as gifted, professional artists.
On August 25th, a new exhibit, "The Faculty Biennial," in APSU's Trahern Gallery will remind the community that high-caliber artists continue to work at the University.
[Read more]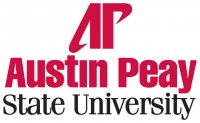 Clarksville, TN – In the last few months, the fraternity and sorority community at Austin Peay State University has continued to enhance the University's reputation through service work and the earning of several prestigious awards and recognitions.
The recent accomplishments are listed below.
In March, Stephen Dominy, coordinator of Fraternity & Sorority Affairs, was named the NASPA – Student Affairs Administrators in Higher Education Fraternity & Sorority Knowledge Community co-chair. Dominy works with more than 1,300 professionals aiding in the advancement of fraternities and sororities on collegiate campuses across the world. [Read more]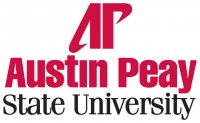 Clarksville, TN – While visiting Austin, Texas, in 2013, Karen Parr-Moody came across a painting by the renowned folk artist Jimmy Lee Sudduth. The dusty image was of a girl in a swimsuit, and it evoked strong childhood memories for Parr-Moody.
"I really identified with going to my grandfather's fishing camp every weekend on the Tennessee River," she said. "It's rustic and beautiful down there. The 'Bikini Girl' just reminded me of growing up and being a little girl."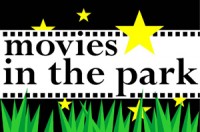 Clarksville, TN – On Saturday, August 23rd, 2014 Clarksville Parks and Recreation's Movies in the Park, the City's free, outdoor movie series, continues at Liberty Park, located at 1190 Cumberland Drive.
Alfred Hitchcock's 'Rear Window,' rated PG, and brought to you by Miller-Motte Technical College, will be shown at approximately 7:45pm (dependent on sunset).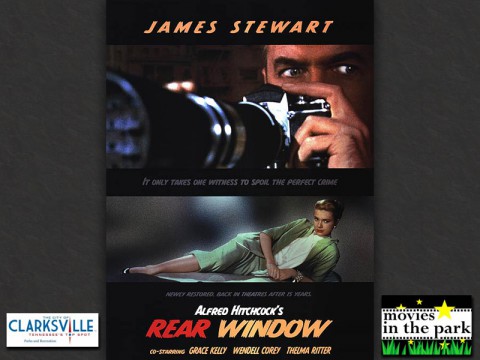 [Read more]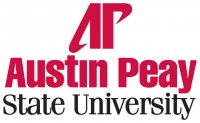 Clarksville, TN – On Thursday, August 21st, more than 830 incoming freshmen will arrive at Austin Peay State University to move into some of the campus' residence halls. For many, it'll be an emotional day as they begin a new phase of their lives.
To make this transition easier, these individuals will be greeted by APSU and community volunteers, who will assist them with any questions they might have and help them carry boxes and suitcases up to their new homes.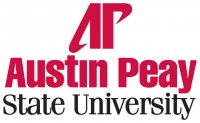 Clarksville, TN – On a cold night in February 1862, the moans and whimpers of injured Confederate soldiers filled the streets of Clarksville.
Hospitals had been set up in local buildings to treat the wounded, following the Battle of Fort Donelson in nearby Dover, and whispered rumors claimed the Union army was heading for the city.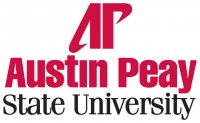 Clarksville, TN – This summer, a record number of students signed up for classes at Austin Peay State University's Community School of the Arts (CSA), so the more than 20-year-old program is expanding its offerings for the Fall 2014 Session.
"We're introducing some new stuff this fall," Matthew Burns, CSA coordinator said. "We now have French classes for all ages – elementary school through adult. The class is more conversational, so you're not here conjugating verbs." [Read more]