Clarksville, TN – This November, Austin Peay State University will partner with Montgomery County and the Clarksville-Area Chamber of Commerce to honor the veterans and military-affiliated individuals who live, study and work in this community.
The University is tailoring its 2014 Homecoming Celebration that month to include the military theme "Gov Strong," creating a week long community and university celebration for local veterans. Both entities will host several events during the first week of November, culminating in a joint Homecoming/Veterans Day Parade through downtown Clarksville and campus at 10:00am on November 8th.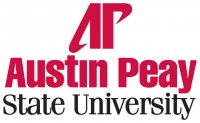 Clarksville, TN – The Austin Peay State University Phi Alpha Theta History Honor Society was named the best chapter in the nation earlier this month, but the announcement didn't come as much of a surprise. The APSU chapter, Theta-Delta, has won the best chapter award six years in a row.
"I have to admit, I've become somewhat accustomed to Theta-Delta winning," Joe Weber, director of library services at APSU, said.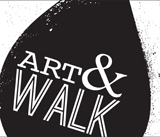 Clarksville, TN - Produced by The Downtown Clarksville Association, First Thursday Art Walk is a free, self-guided tour spanning a 5-block radius that combines visual art, live music, engaging events and more in the heart of Downtown Clarksville.
With 10+ venues, bars and businesses participating each month, the First Thursday Art Walk in Clarksville is the ultimate opportunity to savor and support local creative talent.

Clarksville, TN – Of the top 10 cities the Millennial Generation is looking to for bigger paychecks, Middle Tennessee lands two – Clarksville at 6 and Nashville at 10.
"Our dedication to recruit higher paying jobs and to create a top-rated quality of life, both of which are attractive to a young, educated workforce, is a driving force behind us making this list," said Cal Wray, Executive Director of the Clarksville-Montgomery County Economic Development Council.
[Read more]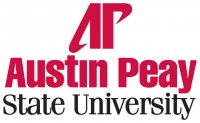 Clarksville, TN – Beginning this fall, Austin Peay State University will guarantee scholarships to all Tennessee Board of Regents community college and Hopkinsville Community College graduates who have at least a 3.0 cumulative GPA.
Titled the APSU Promise, the new scholarship program aims to bring more high-caliber students to campus in the coming years.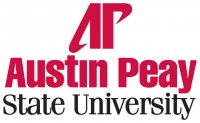 Clarksville, TN – Last fall, the Austin Peay State University College of Business decided to do things a little differently with its income tax class for accounting majors.
Instead of having a faculty member lead the course, the college brought in a tax attorney from the local CPA firm Stone, Rudolph and Henry to teach students about real-world tax filing scenarios.
"One of their tax attorneys taught the class of about 20 students, teaching them what they need to know about tax law, but also how to use the tax software, which is proprietary software," Dr. Susan Cockrell, associate dean of the APSU College of Business, said. "At the end of the semester, they offered internships to eight or nine of those students."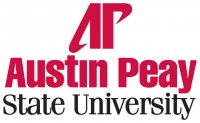 Clarksville, TN – Walt Bates owned the local cheese factory in Dublin, Missouri, and before he died, he dreamed of producing a gourmet product, like Stilton or Brie.
But that dream begins to reek following Bates' mysterious death in Pulitzer Prize-winner Lanford Wilson's hilarious 2000 play, "Book of Days," which opens this October in the Austin Peay State University Trahern Theater.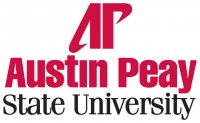 Clarksville, TN – A recent change to the U.S. Department of Defenses' Tuition Assistance program is causing active-duty military personnel to pay out-of-pocket cash for fees associated with pursuing a college education, but Austin Peay State University is working to eliminate this financial burden affecting its military students.
Beginning with the Fall II semester, APSU will waive online fees and technology access fees for active-duty personnel taking classes at the Austin Peay Center at Fort Campbell.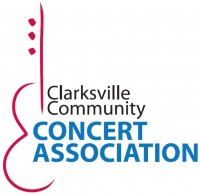 Clarksville, TN – In the opening act of their 2014-2015 season, the Clarksville Community Concert Association presented the world famous Parker Quartet along with Guest Clarinetist Charles Neidich in a concert held in the George and Sharon Mabry Concert Hall at the Music and Mass Communication Building on Austin Peay State University.
The Parker Quartet features Daniel Chong and Ying Xue on Violin. Jessica Bodner on the Viola, Kee-Hyun Kim on the Cello; and they were joined in the second half by Charles Neidich on the Bassett clarinet.

Clarksville, TN – This fall, 15 young artists will bring their studies at Austin Peay State University to a close by hosting public exhibitions of the work they created for their senior thesis projects.