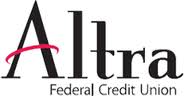 Clarksville, TN – Due to inclement weather, the Altra Federal Credit Union Half-Court Shot event has been re-scheduled for February 20th.
Altra Federal Credit Union will offer one Austin Peay State University student the opportunity to win one year's tuition up to $15,000 at half-time of the APSU men's basketball game on Saturday, February 20th at the Winfield Dunn Center.

Clarksville, TN – Kristopher Phillips ('91), a nationally recognized advancement professional, was recently named executive director of the Austin Peay State University Office of University Advancement. Roy Gregory previously served in that position until he retired last June after 24 years of service to APSU.
"We're excited to have someone of Kris's caliber lead our advancement efforts," Derek van der Merwe, APSU vice president of Advancement, Communication and Strategic Initiatives, said. "He understands the intricacies of raising money for institutions of higher education, he is considered a national leader in his profession and his expertise will help guide our advancement team to provide more opportunities for deserving young men and women who wish to earn a college education."

Clarksville, TN – At 7:00pm on February 23rd and 24th, V-Day Austin Peay State University will present a two-night benefit reading of Eve Ensler's award winning play "The Vagina Monologues," at APSU's Clement Auditorium. Tickets are $5.00 and may be purchased at the door.
V-Day, a global activist movement to end violence against women and girls, raises money and awareness through benefit productions of Ensler's play and other artistic works.

Clarksville, TN – Kenneth Maddox has come "back home" to APSU for the spring 2016 semester to serve as the interim director of the Wilbur N. Daniel African American Cultural Center.
Maddox, a two time alumni of the University, agreed to serve in this capacity after the former director, Henderson Hill III, accepted a new position at the University of Toledo.

Clarksville, TN – Austin Peay State University's Phi Alpha Theta (PAT) history honors society has long been among the best in the country, recently winning Best Chapter of the Year Division IV for the seventh consecutive year.
Two members of the University's chapter were chosen to join members of 77 other PAT chapters in presenting their historical research at the society's biennial national conference, held January 6th-10th in Orlando, FL at the Walt Disney World resort.

Clarksville, TN – Twenty-seven Austin Peay State University students were recently selected for inclusion in Who's Who Among Students in American Universities and Colleges for the 2015-2016 academic year.
These 27 individuals will be officially recognized at the Student Organization and Leader Awards on April 13th, at APSU.

Clarksville, TN – The Austin Peay State University Department of Art and Design is pleased to announce a new exhibit of artwork from the University's Permanent Art Collection, curated by Sara Straussberger, the 2015-16 Jewel Birdsong Art Collection Scholarship recipient.
Works in the exhibit, "A Conversation with Place and Being," will range from a gestural figure drawing to a meticulous landscape etching.

Clarksville, TN – Austin Peay State University Associate Professor of Creative Writing Dr. Amy Wright is preparing for a busy 2016, as the poet, author and teacher will publish four collections of her writing, including her fifth chapbook, "Wherever The Land Is."
A series of nonfiction essays comprised of the author's research into work, loss, Emily Dickinson, and entomophagy, or the human consumption of insects, "Wherever The Land Is" explores a possible answer to humanity's growing need for food sources.

Clarksville, TN – The public is invited to attend a presentation regarding plans for the Jenkins and Wynne property recently purchased by Austin Peay State University.
The presentation will take place at 11:30am, on February 10th, 2016 in the Morgan University Center, Ballroom C. Public and media parking will be available in the McCord lot/Browning Drive, located at the corner of Eighth Street and College Street.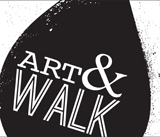 Clarksville, TN – Clarksville's First Thursday Art Walk is produced by the Downtown Clarksville Association and is a free, self-guided tour spanning a 5-block radius that combines visual art, live music, engaging events and more in the heart of Downtown Clarksville.
With 10+ venues, bars and businesses participating each month, the First Thursday Art Walk in Clarksville is the ultimate opportunity to savor and support local creative talent.