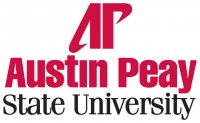 Clarksville, TN – Kate Schmitt's grandmother was in her 30s when she committed suicide. The tragic event took place long before Schmitt was born, but the death has haunted her throughout her life.
After years of struggling with this unwanted legacy, Schmitt, a skilled poet, decided to face these demons by writing a memoir addressed to her late grandmother.
The resulting work, "Singing Bones," won the 2013 Zone 3 Press Creative Nonfiction Award. [Read more]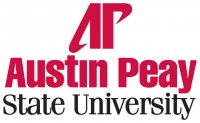 Clarksville, TN – The filmmaker Alfred Hitchcock never won an Academy Award for Best Director, even though a recent Sight and Sound poll listed his 1958 masterpiece "Vertigo" as the greatest movie ever made.
He probably should have won the award for a half-dozen of his films, but throughout Hitchcock's career, critics accused him of creating only cheap thrills and trivial entertainments. [Read more]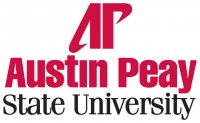 Clarksville, TN – In L. Frank Baum's hometown of Chittenango, New York, the brick sidewalks are painted yellow and the shops have names like "Auntie Em's Place" and the "Emerald City Grill."
This little village doesn't really resemble the magical Oz, but it is part of the ongoing reinterpretation of Baum's famous children's story, "The Wonderful Wizard of Oz."
That famous work has been re-imagined numerous times over the years, with the famous 1939 musical, "The Wizard of Oz," the 1978 Michael Jackson fantasy, "The Wiz," and Gregory Maguire's bestselling book, later made into a hit Broadway musical, "Wicked."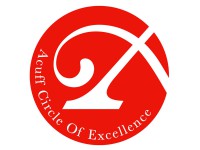 Clarksville, TN – The coveted Acuff Circle of Excellence Ovation Awards in the arts will be presented March 1st, 2015, but nominations already are being sought.
The Circle, a non-profit organization affiliated with the Austin Peay State University Foundation, is a patrons society of the Center of Excellence for the Creative Arts. The awards have been presented since 1996. [Read more]
Family-friendly concert narrated by NPR host and author Anna Celenza

Clarksville, TN – The Gateway Chamber Orchestra presents "Papa Haydn's Farewell Symphony," Sunday, November 16th, at 3:00pm in the George & Sharon Mabry Concert Hall, Clarksville, TN.
Sponsored by Planters Bank, this Family Concert is based on the humorous book written by Anna Celenza, which tells the story of musicians who long to go home.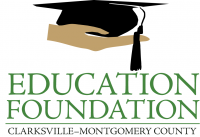 Clarksville, TN – The Clarksville Montgomery County Education Foundation, 100% Graduation Committee and event sponsors announce the 3rd Annual Get Motivated Class of 2018 assembly for all Clarksville-Montgomery County freshmen.
This assembly will be held on the campus of Austin Peay State University at the Dunn Center on Thursday, October 9th at 10:00am.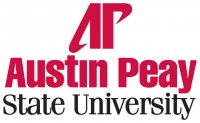 Clarksville, TN – In 1989, Dr. Oscar Page, former president of Austin Peay State University, established a program to help cultivate leadership qualities in some of the University's top students. The new President's Emerging Leaders Program (PELP) went on to create a new generation of empathetic leaders who embodied the program's values of "honesty, humility, academic rigor, leadership and service."
"It (PELP) was such an opportunity to build a foundation for self-development and service," Dr. Marla Crow Troughton ('93), a member of the inaugural PELP class, said in a 2012 interview. [Read more]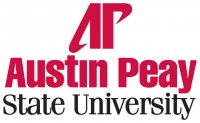 Clarksville, TN – This year's Austin Peay State University Homecoming theme, Gov Strong, will take on an added meaning on November 1st as University alumni and supporters push themselves to complete the 2014 Scholarship 5K Run.
The race, through a USA Track and Field certified course, will begin at 9:00am that Saturday at the Pace Alumni Center at Emerald Hill. The challenge that day will come toward the end of the run, when tired participants tackle the steep hill in front of the alumni center. This final stretch has led runners to say with pride that they "conquered Emerald Hill." [Read more]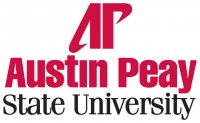 Clarksville, TN – Big John, an 1,800-pound bull, was a source of pride for the Austin Peay State University Department of Agriculture. Students on the department's beef show team took the animal to several regional shows, where his size and power often impressed the judges.
Last month, the University decided to sell this prize-winning animal, with the hope of earning a few thousand dollars for the growing Department of Agriculture. During a special sale on Sept. 23 at the APSU Farm, three bidders joined together to buy Big John for $14,500.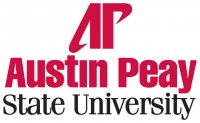 Clarksville, TN – The international journal Nursing Clinics of North America is considered one of the top scholarly publications in that field, and the spring issue, known as a clinic, will feature articles by 11 Austin Peay State University School of Nursing faculty members.
The nursing professors were selected to contribute to the publication because Dr. Chita Farrar, APSU professor of nursing, was invited to guest edit the issue.