Clarksville, TN – The New Gallery, with support from the Austin Peay State University Center of Excellence for the Creative Arts and the APSU Department of Art + Design, is continuing its exciting 2017-18 season with its newest exhibition, "John Douglas Powers: The Four Winds."
Powers, who made a name for himself with large-scale, intricate and finely crafted kinetic sculptures, is coming to The New Gallery fresh off of a year-long Guggenheim Fellowship.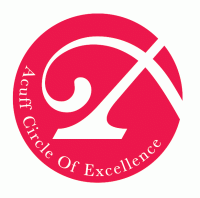 Clarksville, TN – Award-winning textile artist Sonya Clark will return to the campus of Austin Peay State University as the 2017-2018 Acuff Chair of Excellence. Clark was selected as this year's Acuff Chair by the faculty of the APSU Department of Art + Design after an overwhelmingly positive response to her first APSU visit in March 2017 as part of the Center of Excellence for the Creative Arts (CECA) Visiting Artist Lecture series.
This spring, Clark will facilitate a course for APSU art students, titled "Measuring Histories," which will be an in-depth extension of her featured PBS Art Assignment episode of the same name.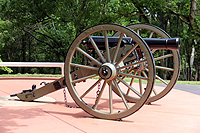 Clarksville, TN – The next meeting of the Clarksville (TN) Civil War Roundtable will be on Wednesday, January 17th, 2018 at the Bone & Joint Center, 980 Professional Park Drive, right across the street from Tennova Healthcare. This is just off Dunlop Lane and Holiday Drive and only a few minutes east of Governor's Square mall.
The meeting begins at 7:00 pm and is always open to the public. Members please bring a friend or two – new recruits are always welcomed.
Montgomery County, TN – The Clarksville-Montgomery County School System has announced that Donna Gagliardi, a 19-year teaching veteran and academic coach, has been named as assistant principal serving both Minglewood Elementary School and Ringgold Elementary School.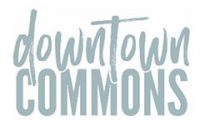 Montgomery County, TN – Major General Andrew Poppas and his 101st Airborne Division team won the inaugural Mayor vs Major Broomball game at the Downtown Commons ice rink Wednesday night, January 10th, 2 to 1 in overtime.
TRC Executive Director Norman Quirion commented after the game. "What an event. I'm going to say there were at least 300 people out here, and the condition of the ice made tonight's game more competitive than expected. It wasn't a high-scoring game, but the competition was real."

Clarksville, TN – Austin Peay State University, in association with the Consul-General of Japan in Nashville, will host a delegation of four Japanese citizens visiting Tennessee as part of the "Walk in the U.S., Talk on Japan" program, a key initiative of the Japanese government designed to promote cultural and political awareness of Japan in several major U.S. cities.

Clarksville, TN – When longtime Austin Peay State University art professor and acclaimed sculptor Olen Bryant died in July, Clarksville resident Jim Mann understood as well as anyone what both the University and the Clarksville community lost.

Clarksville, TN – Nominations are being sought for the 2018 Ovation Awards, presented by the advisory board of the APSU Center of Excellence for the Creative Arts (CECA).
Nominations are open to the public, and nominations will be accepted through Thursday, February 8th, 2018.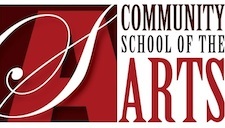 Clarksville, TN – Since 1990, the Community School of the Arts (CSA) at Austin Peay State University has provided high-quality arts classes for children and adults of all ability levels, and another semester of programs is set to begin on January 22nd, 2018.
"If you've always been interested in taking up the guitar or learning to write, dance, or paint, but you just haven't had the chance, it's never too late to start," Dr. Janice Crews, CECA director and the new leader of the CSA, said. "It's also never too early to start participating in the arts, and that's why the CSA offers classes for teenagers and children as young as six years old."

Clarksville, TN – Austin Peay State University, which turned 90 in April, experienced another big year, with new buildings and programs transforming the campus over the last 12 months.
Women's volleyball and men's football electrified the community this fall, and in August, thousands of people cheered as the afternoon sky went dark for nearly two minutes. As this 90th year comes to an end, here are some of the major stories that came out of Austin Peay in 2017.