Clarksville, TN – More than 4,000 years ago, Chung K'ang, the fourth emperor of the Hea dynasty in China, reportedly executed two astronomers named Hi and Ho because they didn't predict a solar eclipse.
"So (an eclipse) is a very important thing; it can be life-threatening," Dr. Rex Gandy, Austin Peay State University provost and vice president of academic affairs, joked recently. "And it's pretty amazing. The sun is 90 million miles away, and it's huge, so what are the odds that there is this little rock a quarter million miles away that just blots out the sun almost perfectly."

Clarksville, TN – At 9:00am on Monday, June 27th, the community is invited to a topping out ceremony at the construction site for Austin Peay State University's new Art and Design Building.
Topping out ceremonies traditional occur when the last steel beam is attached to a building during its construction.
Gregory Singleton named to ODK National Advisory Committee

Clarksville, TN – The Austin Peay State University Circle of Omicron Delta Kappa (ODK) National Leadership Honor Society was recently the recipient of the ODK Superior Circle Award, distinguishing it as one of the best chapters in the nation.
Bestowed upon circles nationally that exhibit outstanding programming and leadership development opportunities for their members, the APSU Circle was lauded as an example of "continuing a culture of excellence" on campus.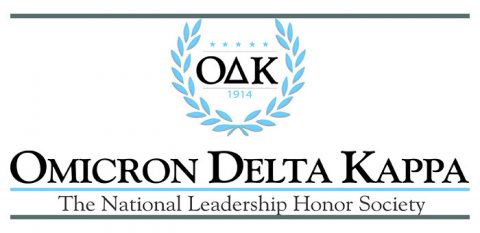 [Read more]

Clarksville, TN – Written by Ken Davenport, "The Awesome 80's Prom" at the Roxy Regional Theatre featured a cast that sparkled through the music of the era with not only audience participation throughout but sizzling singing and dancing.
Joe Filippo as Mr. Richard "Dick" Snelgrove, the principal, attempted to keep the boisterous cast in line as Stephanie Stafford as Mrs. Patty Lascalzo (or Mrs. L, the drama teacher) announced irrelevant interruptions such as the Alabama car parked in the wrong spot.

Clarksville, TN – Once again William Bennett has chosen Austin Peay State University (APSU) as the site of his Summer Flute Academy—his only master class offered in the U.S.
An Officer of the Most Excellent Order of the British Empire for his distinguished services to music, every summer Bennett, one of Britain's greatest flautists, leaves overcast England to spend a week in the humid air hovering around Clarksville Tennessee.

Clarksville, TN – Artist Larry Richardson will be at the Customs House Museum and Cultural Center on Thursday, June 23rd at 12:15pm as part of the museum's monthly Art & Lunch program.
Larry will be taking guests on a guided tour of Cumberland River paintings that are now on display in the Kimbrough Gallery.

Clarksville, TN – A group of Austin Peay State University students recently spent a week volunteering on an Alternative Break Trip through the University's Center for Service-Learning & Community Engagement. Collectively, these students completed approximately 360 hours of community service.

Clarksville, TN – The Clarksville-Montgomery County Industrial Development Board (IDB) hosted its sixth annual "Red Carpet Community Tour" for site selection and economic development consultants.
The event, scheduled around the Nashville-based CMT Awards Show, is an excellent opportunity for attendees to gain first-hand knowledge of the assets that Clarksville-Montgomery County and the surrounding area have to offer.

Clarksville, TN – Zone 3 Press, the Austin Peay State University (APSU) Center for Excellence in Creative Arts' literary press, is proud to congratulate poet Norman Dubie, whose latest collection of poems, "The Quotations of Bone," was recently awarded the 2016 Griffin Poetry Prize.
Included in Dubie's award-winning collection is the long poem, "The Fallen Bird of the Fields," which was itself the first chapbook published by Zone 3 Press. Published in 2010, "The Fallen Bird of the Fields" represented both a literal and metaphorical uniting of themes and disciplines.

Clarksville, TN – Barry Gresham, Austin Peay State University (APSU) communication instructor, knew his department's sports broadcasting program was becoming one of the best in the region, and earlier this month, officials with the Ohio Valley Conference (OVC) agreed with him.
On June 2nd, the OVC's Digital Network announced its Program of Excellence awards, with APSU earning four of the program's seven awards, including Overall Award of Excellence in campus production.