Clarksville, TN – This summer, Google is again partnering with Austin Peay State University to teach high school students the basics of video game design and computer coding.

Clarksville, TN – When Charles Crow started filming everyday life in downtown Clarksville, there was no such thing as YouTube or iPhones or even the Internet.
The year was 1937, and Crow, a young editor with The Leaf-Chronicle, had just purchased a 16-millimeter Keystone Camera—one of the first affordable film cameras sold in the U.S. It only captured images in black and white and without sound.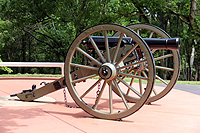 Clarksville, TN – The next meeting of the Clarksville (TN) Civil War Roundtable will be on Wednesday, March 21st, 2018 at the Bone & Joint Center, 980 Professional Park Drive, right across the street from Tennova Healthcare. This is just off Dunlop Lane and Holiday Drive and only a few minutes east of Governor's Square mall.
The meeting begins at 7:00pm and is always open to the public. Members please bring a friend or two – new recruits are always welcomed.

Clarksville, TN – On Monday, April 16th, Brad Averitt, Austin Peay State University director of development, will join about 30,000 other runners for one of the nation's most hallowed races—the Boston Marathon.
He's likely to stand out, wearing a red shirt with the APSU logo on the chest, but as he weaves past slower runners, they might wonder about the words on the back — #GovsGive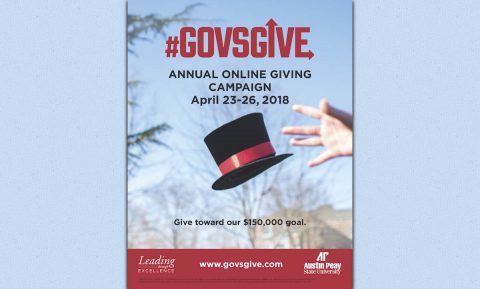 [Read more]

Clarksville, TN – The Vietnam War—America's first "rock and roll war," as it came to be known—had a distinct soundtrack that continues to help define it.
That's why Ken Burns' 2017 documentary, "The Vietnam War," featured music by Bob Dylan and Jimi Hendrix, and why The Rolling Stones' hit, "Paint It Black," shows up in Stanley Kubrick's film "Full Metal Jacket." Even Forest Gump marched through rain and muck to the sounds of Buffalo Springfield.
Runners should register before April 13th for discounted rate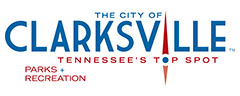 Clarksville, TN – It's time to lace up those running shoes and begin preparing for the 40th Queen City Road Race, a City of Clarksville tradition that promotes health and fitness for people of all ages.
Registrants can choose to participate in either the one-mile event at 8:30am or the 5K beginning at 8:45am on Saturday, May 5th, 2018.

Clarksville, TN – Although nearly 15,000 women served in Vietnam during the war, at that time there was little to no media coverage about these unsung heroes' experiences and sacrifices, or their homecomings and readjustment difficulties.
This month, the Roxy Regional Theatre explores the often overlooked contributions of women in service with Shirley Lauro's "A Piece of my Heart", opening Friday, April 13th, at 8:00pm. In keeping with the theatre's traditional pay-what-you-can opening night, all tickets not pre-sold at the regular ticket price will go on sale at 7:30pm that evening for a $5.00 minimum donation.

Clarksville, TN – Small businesses are invited to learn how to maximize their web presence and leverage video storytelling during the free Expand Your Brand Workshop, 1:00pm-3:00pm, Friday, June 8th, in the Austin Peay State University Kimbrough Building.
Workshop topics include Make Your Website Work for You and Sharing Your Story Through Video.

Clarksville, TN – In 2014, Austin Peay State University established the John W. Moseley Media Room in the Dunn Center, but nearly three years later, a related scholarship honoring the late professor had not been endowed.
"I found out we were short about $500.00," Dr. Mike Gotcher, former chair of the Austin Peay State University Department of Communication, said. "I made a donation, and I contacted Bikers Who Care, who also helped out, and we got it endowed."

Clarksville, TN – The night sky is darker, the stars brighter, in Mount Pleasant, Tennessee. The rural town sits about an hour south of Nashville, where the heavens are dimmed by excessive light pollution, and as a girl, Deborah Gulledge became curious about the brilliant stars above her home.
"I was always interested in astronomy," she said recently.