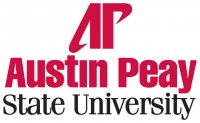 Clarksville, TN – At 7:00pm on Thursday, October 8th, 2015, Cheryl Ann Sanders will present an evening of works in the Austin Peay State University Trahern Theatre, titled "Cirque du Jeu Physique." Sanders, a conservatory-trained musical theatre artist, has cultivated her career as an equity artist-turned cirque star.
Sanders is currently a lead artist at Downtown Disney's "La Nouba" in Orlando, Florida.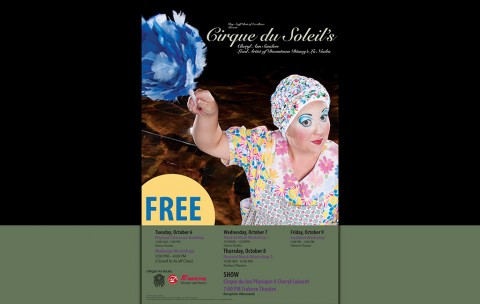 [Read more]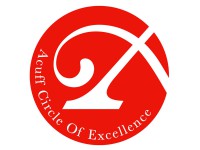 Clarksville, TN – The arts at Austin Peay State University will be on display and celebrated at the annual Soiree on Franklin on November 6th.
The event, in its sixth year, is sponsored by the Acuff Circle of Excellence board of directors and is open to members of the Circle and the public. "Celebrating the Arts" will feature representations of APSU's arts disciplines, this year keying on music and the visual arts. [Read more]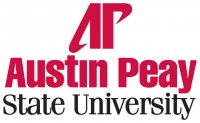 Clarksville, TN – "The South is a strange place, one that can't be fit inside a movie, a place that dares you to simplify it, like a prime number, like a bible story … like my father."
Born in Memphis and raised in Mississippi, Harrison Scott Key knows a thing or two about life in the South – and the unique people that call it home.
Much like the South, Key's father was also one-of-a-kind. The author, comedian and university professor's new book, titled "The World's Largest Man: A Memoir" tells the story of a bookish boy, sharing a house with a father who often seemed at odds with the society his son embraced.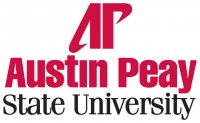 Clarksville, TN – The USAF Band of Mid-America's Concert Band will present a free concert at Clement Auditorium on the campus of Austin Peay State University on October 18th at 1:30pm. This concert is general admission and seating is available on a first come, first served basis.
Presented in partnership with APSU, this is a family-friendly, all ages event.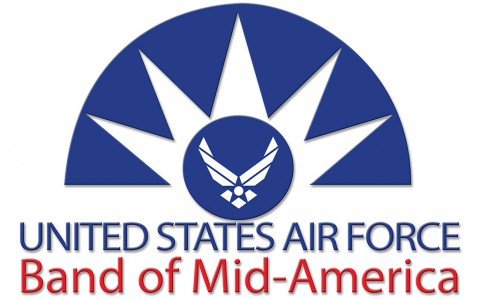 [Read more]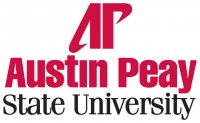 Clarksville, TN – The Austin Peay State University Trahern Gallery, with support from the APSU Center of Excellence for the Creative Arts and the APSU Department of Art and Design, is sharing the work of artist Britney Jo Carroll with the Clarksville community through October 16th.
Carroll uses mixed-media installations to examine her struggles with the expressive and oppressive traditions within gender roles. In her work, she analyzes herself and encourages viewers to examine his or her unspoken fears and desires. [Read more]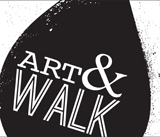 Clarksville, TN – Produced by the Downtown Clarksville Association, First Thursday Art Walk is a free, self-guided tour spanning a 5-block radius that combines visual art, live music, engaging events and more in the heart of Downtown Clarksville.
With 10+ venues, bars and businesses participating each month, the First Thursday Art Walk in Clarksville is the ultimate opportunity to savor and support local creative talent.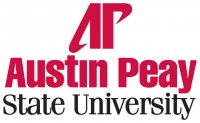 Clarksville, TN – On a warm summer evening, Dr. David Rands, Austin Peay State University associate professor of history, put on a dress shirt and tie and headed to the cultural and political center of Tokyo.
The Supreme Court of Japan stood to his south, and only a few blocks away, surrounded by a moat, was the famed Imperial Palace.
[Read more]
Written by Cresta McGowan, English teacher
Middle College at Austin Peay State University

Clarksville, TN – Each year, Austin Peay State University selects a novel for incoming freshman. This year the selection was "Where am I Wearing: A Global Tour to the Countries, Factories, and People That Make Our Clothes" by Kelsey Timmerman.
The novel develops an understanding of the people and places that create the fashion we wear; as well as the global impact of the garment industry.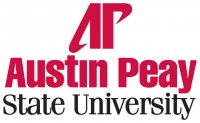 Clarksville, TN – The Austin Peay State University Honors Program begins another year of its Honors Film Series when it presents "Welcome to Leith" on Wednesday, September 30th at 7:00pm in the Honors Commons classroom.
"Welcome to Leith" documents the attempt by white supremacist Craig Cobb to take over the North Dakota town of Leith, a community with a population of 24 people. As Cobb acquires property and invites other extremists to join him, tensions escalate, with the neighbors themselves employing questionable means to rid their town of its newly arrived but unwanted residents. [Read more]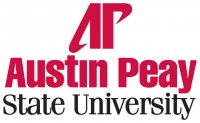 Clarksville, TN – This October, the L Gallery in downtown Nashville will present works by Austin Peay State University art and designfaculty and students as part of a multi-discipline exhibit, titled "The One and the Many."
The exhibit, curated by APSU student Sara Straussberger, will open with a reception from 6:00pm-9:00pm on October 3rd at the gallery, in space 72 of The Arcade in Nashville.