Clarksville, TN – As part of the Global Engage partnership between the Austin Peay State University Center for Service-Learning & Community Engagement, the APSU Learning Opportunities Office, and the APSU Study Abroad Office, 13 students and three staff members participated in a service trip to St. Louis, Missouri, last month.

Clarksville, TN – Safe driving habits are typically formed early in a person's life, and that is why the Austin Peay Campus Police Department and the Montgomery County Government Driver Safety Program are partnering with Nissan North America to bring safe driving education to Austin Peay with the interactive driving safety gameshow THINKFAST.

Clarksville, TN – One Austin Peay State University School of Nursing student was recently honored for her excellence as she and a number of other Austin Peay nursing students took part in a summer internship program at the Vanderbilt University Medical Center (VUMC).
Jessica Sheers received the VUMC Credo Award for her work as a maternal/infant track nursing intern during the Summer 2017 term.

Clarksville, TN – Earlier this summer, Austin Peay State University unveiled a newly redesigned website, creating a stronger digital presence for the 90-year-old institution.
The new www.apsu.edu makes use of a cleaner design, focusing on images and videos that highlight the campus for potential students.

Clarksville, TN – Zone 3, the Austin Peay State University Center of Excellence for the Creative Arts' literary journal, welcomes a diverse group of writers, filmmakers and creative minds for its Fall 2017 Zone 3 Reading Series.
Steven Sherrill will travel to campus on September 19th, at 4:00pm to give a reading of his fiction.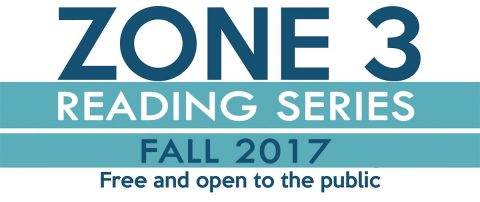 [Read more]

Clarksville, TN – On a quiet afternoon in 1973, a young Army private named Larry Carroll sat in an abandoned barracks building on the Fort Campbell Army Post, listening to a lecture on accounting. In the desk next to him, a lieutenant colonel struggled to pay attention while Carroll leaned out dangerously from his seat, trying to see past the support post that blocked his view.
The accounting class, offered by Austin Peay State University, fascinated the 20-year-old soldier.

Clarksville, TN – The associate director of Austin Peay State University's Office of Financial Aid, Johnathan Button, has spent the better part of a decade finding ways for APSU students to finance their education.
Himself a former student worker in the department, Button found his calling at a time when Austin Peay and its rapidly-growing student population needed him the most.

Clarksville, TN – In two short months, the heavens—in the words of English poet Lavinia Greenlaw—will throw a "celestial dimmer switch" during the 2017 Total Solar Eclipse, and as excitement builds across the country for this cosmic spectacle, Austin Peay State University is gearing up to host official NASA viewing parties at the campus' Fortera Stadium.
More than 8,000 people are expected to make their way to the football stadium on August 21st, 2017, to safely witness the total solar eclipse.

Clarksville, TN – Members of the Austin Peay State University History Club recently had the opportunity to present new research related to Fort Defiance at the historical site's newest event, titled "Fresh Research, New Discoveries."
A partnership between APSU's History Club, Phi Alpha Theta history honors society and Fort Defiance, and funded through a Student Academic Success Initiative grant from APSU faculty senate, "Fresh Research, New Discoveries" saw Austin Peay students John Schuler and Jenny Brown explore the histories of African American men and women during the Civil War.

Clarksville, TN – With 440 acres of land at the Farm and Environmental Education Center, Austin Peay State University Department Agriculture faculty and students already have the land they need to gain experience in hay and forage production.
But to continue their mission of educating students on current industry practices, department faculty said they recognized the need for an upgrade in its tools of the trade.