Clarksville, TN – On April 10th, 2017, Girl Scout Troop 2604 donated 70 boxes of Girl Scout Cookies to the Austin Peay State University Save Our Students (SOS) Campus Food Pantry.

Clarksville, TN – The 56th Annual Mid-South Jazz Festival at APSU will be headlined by Virtuoso trumpeter Marquis Hill and the Marquis Hill Blacktet.
Held in collaboration with the Clarksville Community Concert Association, the Jazz Festival will be held on Saturday, April 1st at 7:30pm.

Clarksville, TN – Children across the nation recently celebrated the birthday of Dr. Seuss with Read Across America Day. The Roxy Regional Theatre continues the celebration in Historic Downtown Clarksville with the staging of "SEUSSICAL: The Musical", opening this Friday, March 17th, and continuing through April 8th.
Kendall Adaire Payne stars as The Cat in the Hat in this musical extravaganza that is sure to entertain the entire family.

"The Cat in the Hat is the narrative host who guides the audience through the show," Payne said. "He pops up here and there and pretty much everywhere, usually out of nowhere, with comedic blurbs."

Clarksville, TN – Three Austin Peay State University students recently presented their research at the annual Tennessee Collegiate Honors Council Conference, held February 18th at Motlow State Community College in Tullahoma.
Hannah McGinnity, Malena Landon and Shelia Johnson, all members of the Honors Program at Austin Peay, joined high achieving students from across the state at the event, which serves as the Council's annual meeting of college honors students, faculty and administrators.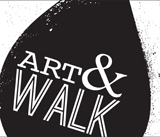 Clarksville, TN – Produced by The Downtown Clarksville Association, First Thursday Art Walk is a free, self-guided tour spanning a 5-block radius that combines visual art, live music, engaging events and more in the heart of Downtown Clarksville.
With 10+ venues, bars and businesses participating each month, the First Thursday Art Walk in Clarksville is the ultimate opportunity to savor and support local creative talent.

Clarksville, TN – The late Betty Joe Wallace taught history at Austin Peay State University for almost 40 years, and many of her former students and colleagues praise her as a pioneer who helped create a more progressive campus.
"She was the first cigar-smoking feminist I ever met," Dr. Carlette Hardin, dean of the APSU Martha Dickerson Eriksson College of Education, said.

Clarksville, TN – The APSU Department of Theatre and Dance opened its production of the 11th Annual Spring Dance Concert on Wednesday, February 22nd, 2017.
This year's production features dance works choreographed by APSU faculty, students and Laurie Goux, a guest artist who completed a residency in Afro-Caribbean dance technique.

Clarksville, TN – For over half a century, her memoir has captured the hearts of millions around the world. Now the Roxy Regional Theatre is bringing to life the inspirational true story of a young girl swept up in the turmoil of the Holocaust in "The Diary of Anne Frank", opening Friday, February 17th, at 8:00pm.
During the Nazi occupation of the Netherlands, Anne Frank began to keep a diary on June 14th, 1942, two days after her thirteenth birthday and twenty-two days before going into hiding with her mother, father, sister and four others.

Clarksville, TN – The Austin Peay State University Registrar's Office will be holding its two-day Spring 2017 Graduation Gala this March in order to make the graduation process as smooth as possible.
All APSU students participating in the spring commencement ceremony are encouraged to attend the gala, held from 2:30pm-5:30pm on March 14th, and from 10:00am-2:00pm on March 15th, in the Morgan University Center Ballroom.

Clarksville, TN – A group of Austin Peay State University students recently spent a week during winter break in the Caribbean nation of Trinidad and Tobago, volunteering their time during an annual intensive service trip.
This year's group of 18 students traveled with Dr. Matthew Kenney, director of Austin Peay's President's Emerging Leaders Program (PELP), to the small town of La Romain, where they worked with Habitat for Humanity on a local housing project.