Clarksville, TN – In two short months, the heavens—in the words of English poet Lavinia Greenlaw—will throw a "celestial dimmer switch" during the 2017 Total Solar Eclipse, and as excitement builds across the country for this cosmic spectacle, Austin Peay State University is gearing up to host official NASA viewing parties at the campus' Fortera Stadium.
More than 8,000 people are expected to make their way to the football stadium on August 21st, 2017, to safely witness the total solar eclipse.

Clarksville, TN – Members of the Austin Peay State University History Club recently had the opportunity to present new research related to Fort Defiance at the historical site's newest event, titled "Fresh Research, New Discoveries."
A partnership between APSU's History Club, Phi Alpha Theta history honors society and Fort Defiance, and funded through a Student Academic Success Initiative grant from APSU faculty senate, "Fresh Research, New Discoveries" saw Austin Peay students John Schuler and Jenny Brown explore the histories of African American men and women during the Civil War.

Clarksville, TN – With 440 acres of land at the Farm and Environmental Education Center, Austin Peay State University Department Agriculture faculty and students already have the land they need to gain experience in hay and forage production.
But to continue their mission of educating students on current industry practices, department faculty said they recognized the need for an upgrade in its tools of the trade.

Clarksville, TN – Dr. Amanda Walker, director of career services at Austin Peay State University, was appointed vice president of the Nashville Area Career Fair Consortium's (NACFC) Board of Directors on Wednesday, May 3rd, 2017.
Walker served as event chair for the 2017 Nashville Area Career Fair.

Clarksville, TN – On April 10th, 2017, Girl Scout Troop 2604 donated 70 boxes of Girl Scout Cookies to the Austin Peay State University Save Our Students (SOS) Campus Food Pantry.

Clarksville, TN – The 56th Annual Mid-South Jazz Festival at APSU will be headlined by Virtuoso trumpeter Marquis Hill and the Marquis Hill Blacktet.
Held in collaboration with the Clarksville Community Concert Association, the Jazz Festival will be held on Saturday, April 1st at 7:30pm.

Clarksville, TN – Children across the nation recently celebrated the birthday of Dr. Seuss with Read Across America Day. The Roxy Regional Theatre continues the celebration in Historic Downtown Clarksville with the staging of "SEUSSICAL: The Musical", opening this Friday, March 17th, and continuing through April 8th.
Kendall Adaire Payne stars as The Cat in the Hat in this musical extravaganza that is sure to entertain the entire family.

"The Cat in the Hat is the narrative host who guides the audience through the show," Payne said. "He pops up here and there and pretty much everywhere, usually out of nowhere, with comedic blurbs."

Clarksville, TN – Three Austin Peay State University students recently presented their research at the annual Tennessee Collegiate Honors Council Conference, held February 18th at Motlow State Community College in Tullahoma.
Hannah McGinnity, Malena Landon and Shelia Johnson, all members of the Honors Program at Austin Peay, joined high achieving students from across the state at the event, which serves as the Council's annual meeting of college honors students, faculty and administrators.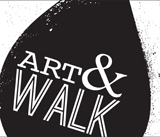 Clarksville, TN – Produced by The Downtown Clarksville Association, First Thursday Art Walk is a free, self-guided tour spanning a 5-block radius that combines visual art, live music, engaging events and more in the heart of Downtown Clarksville.
With 10+ venues, bars and businesses participating each month, the First Thursday Art Walk in Clarksville is the ultimate opportunity to savor and support local creative talent.

Clarksville, TN – The late Betty Joe Wallace taught history at Austin Peay State University for almost 40 years, and many of her former students and colleagues praise her as a pioneer who helped create a more progressive campus.
"She was the first cigar-smoking feminist I ever met," Dr. Carlette Hardin, dean of the APSU Martha Dickerson Eriksson College of Education, said.