Clarksville, TN – Austin Peay State University student Jordan Miller's research project this summer might change the way you see the road.
Or, more specifically, it might change the way your car sees the road.

Clarksville, TN – Mackenzie Kelly is passionate. She's passionate about playing the saxophone, but what really drives her at Austin Peay State University is her desire to gain a degree and help make a difference in children's lives.
"I really want to be a voice for those who can't advocate for themselves," she said during a recent interview. "I believe music education is a good tool we can use to help disadvantaged students."

Clarksville, TN – Mackenzie Kelly is the fourth straight Austin Peay State University student to be picked to represent Tennessee at the annual National Association for Music Education (NAfME) Collegiate Advocacy Summit starting today in Washington, D.C.
She and students from across the country are gathering to advocate for music education, specifically the implementation of the Every Student Succeeds Act and the Elementary and Secondary Education Act, both important to music education.
Clarksville Montgomery County Public Library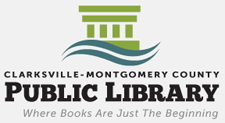 Clarksville, TN – The Clarksville-Montgomery County Public Library works to champion learning and reading, ignites imaginations, and delivers access to information and ideas. To this end, the library holds several events that are educational, entertaining and fun throughout the month.
In May, some of the events include: Sunday Movie Showing, Speak Up & Stand Tall with Ashley Cash, Tween Programming, Basic Computer & Facebook Skills, and Saturday Story Time.

Clarksville, TN – The night sky is darker, the stars brighter, in Mount Pleasant, Tennessee. The rural town sits about an hour south of Nashville, where the heavens are dimmed by excessive light pollution, and as a girl, Deborah Gulledge became curious about the brilliant stars above her home.
"I was always interested in astronomy," she said recently.

Clarksville, TN – Since 2009, Celeste Malone has been an active Twitter user. From watching live broadcasts to simply tweeting, there is always something for her to explore.
This summer, the APSU Communication graduate student will be using her Twitter and news reporting skills for Periscope — Twitter subsidiary — as an editorial intern in San Francisco, California. She was selected out of 65,000 applications for the position.

Clarksville, TN – After spending most of her life in Nashville, Madison Hobson decided to try a smaller, more intimate environment for her college career.
"I came to Austin Peay for the smaller campus community," she said. "I wanted to be able to stand out more than I would have at a bigger school. Also, it offered two big things that I wanted—affordability and a quality education."

Clarksville, TN – "Ends."—a BFA art exhibition by Austin Peay State University student David Tyler Worthington—will open at 5:00pm on February 26th, 2018 with a reception in the APSU Art + Design Building's Beach Gallery.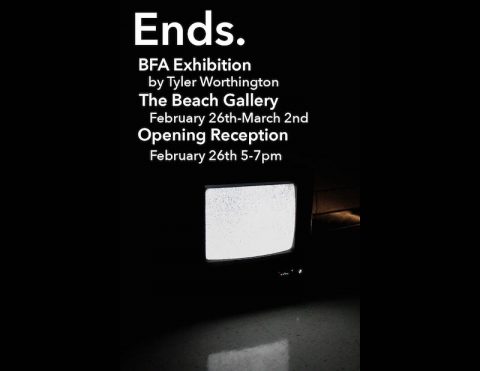 [Read more]

Clarksville, TN – Austin Peay State University student Alexis Larkin was recently awarded a national scholarship by the Order of Omega for her leadership, academics and service to the campus and local community.
Larkin is a member of APSU's Order of Omega Chapter.

Clarksville, TN – Austin Peay State University music performance graduate student Emmanuel Mejeun's dedication to helping other students succeed in the classroom was recently recognized as he received Certified Learning Center Professional – Level 2 certification through the National College Learning Center Association (NCLCA).