Clarksville, TN – On Friday morning, September 21st, 2018 two UH-60 Black Hawk helicopters will land on the Austin Peay State University campus for a special, joint training exercise between the University's Governors Guard ROTC program and the Tennessee National Guard.

Clarksville, TN – Austin Peay State University's ROTC program is looking for the best and brightest college students in the country, and the U.S. Army is willing to pay a little extra for these qualified soldiers.
Through the Army, Austin Peay's ROTC program is now offering a $5,000 bonus to college sophomores who complete the program's cadet basic training and go on to become commissioned officers.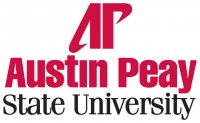 Fort Knox, KY – The U.S. Army Cadet Command has announced that Austin Peay State University's Army Reserve Officers' Training Corps (ROTC) department has won one of eight MacArthur Awards for the school year 2013-2014.
The awards, presented by the U.S. Army Cadet Command and the Gen. Douglas MacArthur Foundation, recognize the ideals of "duty, honor and country," as advocated by MacArthur.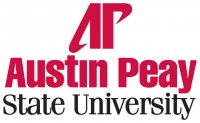 Clarksville, TN – Andrew Shriver, a cadet with the Austin Peay State University ROTC program, was recently selected from among hundreds of candidates within the 7th Brigade to attend the U.S. Army National Combine.
The combine is held every year in San Antonio, Texas, and hosts the top 500 junior football players from high schools throughout the nation. These students are tested in various events, such as the 40-yard dash, the short shuttle and the vertical jump, and then they are placed on teams to play football.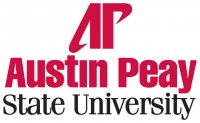 Clarksville, TN – Anyone driving down Riverside Drive on September 9th might have seen a peculiar sight on the Cumberland River near McGregor Park. Two zodiacs—black inflatable military boats—were crossing the river filled with Austin Peay State University Reserve Officer Training Corp (ROTC) cadets. The cadets were rowing fervently to get to the other side of the river, retrieve two mock casualties and transport them back to the APSU campus.
The mission was part of the ROTC program's weekly Tuesday morning BLITZ. One cadet is chosen each week to lead the squad in a predetermined mission that creates an environment of adversity, both physically and mentally.