Clarksville, TN – Dr. Ben Stone, Austin Peay State University emeritus professor, grew up the second youngest of seven children, so his interests in biology and education didn't often make it into the family's crowded, dinner table conversations.
"In 1953, there wasn't much encouragement from my family to go to college," he said.

Clarksville, TN – Retired Lt. Gen. Ronald Bailey, former deputy commandant for Plans, Polices and Operations for the U.S. Marine Corps, was recently named vice president for external affairs at Austin Peay State University. Bailey, a 1977 APSU graduate, will oversee the University's offices of advancement, communication and strategic initiatives.

Clarksville, TN – Whenever people describe the late Betty Joe Wallace, the often use words like "scholar," "trailblazer," "mentor" and "friend." In the four years since the Austin Peay State University history professor passed away, another word frequently comes up—"philanthropist."
Before she died, Wallace told her husband, John Chapman, that she wanted to help students from her home in Stewart County earn a college education at Austin Peay State University.

Clarksville, TN – When longtime Austin Peay State University art professor and acclaimed sculptor Olen Bryant died in July, Clarksville resident Jim Mann understood as well as anyone what both the University and the Clarksville community lost.

Clarksville, TN – A recent gift from Bobby and Betty Mills to Austin Peay State University will ensure that the memory of their late son will endure and support future Montgomery County-area students as they work toward their educational goals.

Clarksville, TN – When John Morgan says he grew up on the Austin Peay State University campus, he's not talking metaphorically. His father, Joe Morgan, served as the University's fourth president, and during those years, the family lived in the historic Archwood Home on College Street.
John literally grew up at Austin Peay, and after earning his degree from the University, he continued to think of the campus as his home.

Clarksville, TN – The Office of Public Relations and Marketing at Austin Peay State University won 13 awards during the Tennessee College Public Relations Association (TCPRA) spring conference and awards contest held May 24th-26th in Gatlinburg Tennessee.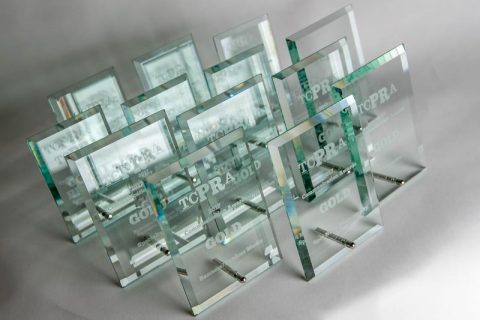 [Read more]

Clarksville, TN – On April 26th, during Austin Peay State University's Annual Scholarship Donor Dinner, Wayne Ard, and his late wife, Marianne, and Ron Morton were honored for their strong support of the University.
Ard, president of Ard Construction,received the 2016 Tennessee Board of Regents' Award for Excellence in Philanthropy. Morton, owner of the largest number of H&R Block franchises in the country, was presented with the University's 2016 Academic Advocate Award.

Clarksville, TN – If you grew up in Clarksville and studied Latin, chances are you know Kaye or Grady Warren. The couple taught Latin in the Clarksville-Montgomery County School System for more than 40 years, and in that time they became one of the area's biggest advocates for Classical Studies.
Just last summer, one of their former students—Austin Peay State University freshman Alexander Kee—earned first place in Advanced Latin Grammar at the National Junior Classical League convention in San Antonio, Texas.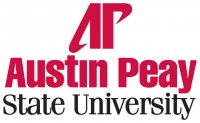 Clarksville, TN – Since having a successful inaugural event in 2010, the Mickey Fisher Memorial Golf Tournament has returned every summer to raise money for scholarships – and will do so again next month.
The Mickey Fisher Memorial Golf Tournament will be held Friday, July 12th and Saturday, July 13th at Cole Park at Fort Campbell, KY. The entry fee of $400.00 includes dinner, auction and scholarship presentation at 6:00pm, Friday, July 12th at the Bud Barn off Exit 19 on Interstate 24 and lunch at noon both days at Cole Park.