Clarksville, TN – The Austin Peay State University Music Department will present baritone Cory Schantz in a Guest Artist Recital on Thursday, February 8th, 2018 at 7:30pm in the George and Sharon Mabry Concert Hall.
The concert, which is free and open to the public, will include songs and arias by Mozart, Korngold and Ibert, as well as a new song cycle, "Songs of Experience," by American composer, Daren Hagen. He will conclude the program with well-known selections from "The Man of La Mancha."

Clarksville, TN – The Austin Peay State University Opera Theatre and Orchestra will take playgoers on a nostalgic trip through a bygone era in America with its productions of Lee Hoiby's "This is the Rill Speaking" and Samuel Barber's "A Hand of Bridge."
The opera opens at 7:30pm on Saturday, April 23rd, with a matinee performance at 3:00pm on Sunday, April 24th, in the Music/Mass Communication Building's Mabry Concert Hall. The show is free and open to the public.

Clarksville, TN – The Customs House Museum is hosting a lecture on Clarence Cameron White by Gail Robinson Oturu on Thursday, July 16th. The event takes place at 12:15pm as part of the museum's monthly Art & Lunch programs. This lecture is free to the public.
The lecture will share some of Clarence Cameron White's thoughts, writings, letters, and interesting information about his Tennessee and family connection, early musical experiences, challenges in pursuing his career, and his visits to Clarksville for performances.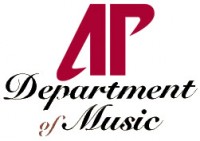 Clarksville, TN – Opening this weekend at Austin Peay State University is the APSU Opera Theatre's production of Gioachino Rossini's farce "La Cambiale di Matrimonio," paired with a prologue entitled "Reflections on Modern Relationships: A Montage of 20th and 21st Century Songs."
The University's opera performance is a major event each spring because the concert is a large collaborative effort between different areas within the APSU music department. The cast includes vocal performance majors, while the APSU orchestra performs in the pit under the direction of (APSU professor music and symphony conductor) Dr. Gregory Wolynec.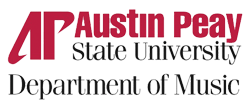 Clarksville, TN – In 1980, a young Austin Peay State University music student named Lisa Conklin-Bishop performed the part of Hansel in the University's staging of German composer Engelbert Humperdinck's famous opera, "Hansel and Gretel."
The work, a powerful folk opera with lush orchestration and tuneful melodies, was extremely popular with Clarksville audiences. [Read more]

Clarksville, TN – In 1907, the great Austrian composer Gustav Mahler had a bad year. First, he lost his job as director of the Vienna State Opera. Then, in July, his young daughter Maria died after a brief illness. While grieving this loss, Mahler was diagnosed with a terminal heart condition.
In the months that followed, the composer found solace in a book of Chinese Tang Dynasty poetry titled "The Chinese Flute." As he read the works, translated into German, a composition slowly took shape in his head.

Clarksville, TN – This Holiday season David Alford and Paul Carrol Binkley bring their much-loved heartwarming rendition of Truman Capote's "A Christmas Memory" in Christmas Down Home back to APSU.
The show is a collection of Holiday stories, memories, and music from a simpler time born out of a previous show Alford and Binkley helped create called A Southern Christmas Sampler which was performed 1995-1999 in Nashville, TN.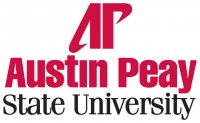 Clarksville, TN – In the summer of 2010, Dr. Korre Foster, Austin Peay State University assistant professor of music, traveled to the eastern European country of Latvia in search of choral music. He went on this journey after meeting Baiba Kelley, a local woman of Latvian descent who yearned to again hear the music of her native country.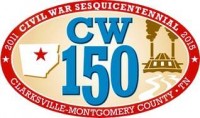 Clarksville, TN – Author Tom McKenney will discuss and be available to sign his book, Jack Hinson's One Man War at Fort Defiance Civil War Park & Interpretive Center on Tuesday, April 17th from 5:00pm to 8:00pm.
Free and open to the public. Books will be available for purchase at the event. Contact Fort Defiance at 931.472.3351 or www.fortdefianceclarksville.com.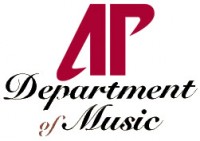 Clarksville, TN – The city of Clarksville is deceptively large. Sure, there's the small town charm of Franklin Street and the local university, but spread over about 95 square miles, more than 130,000 people call the city home. For a couple of faculty members in the Austin Peay State University music department, that makes Clarksville large enough to need certain cosmopolitan attractions.
"We feel Clarksville should have an orchestra of its own, and there should be a choral component to go along with that," Dr. Gregory Wolynec, APSU associate professor of music, said. [Read more]