Clarksville, TN – Austin Peay State University's Tau Phi Chapter of the Alpha Phi Alpha Fraternity participated in the organization's national program, "A Voteless People Is A Hopeless People," in September.
During the event, the chapter registered 505 APSU students to vote in local, state and national elections.

Clarksville, TN – Latin is very much a living language on the campus of Austin Peay State University, as Classics at APSU hosted its annual Classics Day event for area high school students.
The all-day event brought together a record 221 students from Montgomery County and Sumner County high schools for a day of activities centered on the languages of the ancient world.

Clarksville, TN – The artistic talents of Austin Peay State University military-affiliated students will be on display as part of a special exhibit, titled "Showcasing Our Veterans."
The exhibit, now in its second year, is set for November 12th from 10:00am – 2:00pm in the APSU Morgan University Center lobby, and features works of art by APSU students and faculty who have served in the military.

Clarksville, TN – On October 22nd, Zone 3 Press, the Austin Peay State University Center for Excellence in Creative Arts' literary journal, will present a poetry reading with award-winning writers Angela Ball and Ashley Seitz Kramer.
The event will be held in Room 303 of the Morgan University Center and begins at 8:00pm.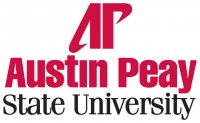 Clarksville, TN – "The South is a strange place, one that can't be fit inside a movie, a place that dares you to simplify it, like a prime number, like a bible story … like my father."
Born in Memphis and raised in Mississippi, Harrison Scott Key knows a thing or two about life in the South – and the unique people that call it home.
Much like the South, Key's father was also one-of-a-kind. The author, comedian and university professor's new book, titled "The World's Largest Man: A Memoir" tells the story of a bookish boy, sharing a house with a father who often seemed at odds with the society his son embraced.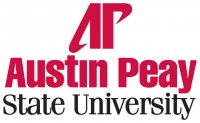 Clarksville, TN – The Austin Peay State University National Alumni Association recently announced it will host two international trips in the summer of 2016. Next summer's Alumni Travel program will allow alumni and friends of APSU to watch the sunset in scenic Tuscany and sample wines in Germany and France.
The APSU Alumni Office is hosting an informational meeting on these trips at 6:00pm on September 29th, in room 308 of the APSU Morgan University Center. The meeting is open to the public, and light refreshments will be provided. [Read more]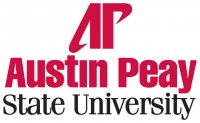 Clarksville, TN – Austin Peay State University is providing students and faculty with a new and rewarding way to recycle their bottles and cans with the installation of a PepsiCo Dream Machine kiosk in the Morgan University Center.
With the start of the 2015-16 school year approaching, the kiosk will join numerous static bins located across the Clarksville campus. APSU is one of only two universities in the state of Tennessee to partner with PepsiCo and install Dream Machines.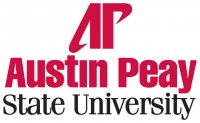 Clarksville, TN – Don Jenkins, president and CEO of Jenkins & Wynne Ford-Lincoln-Honda, was presented with the Tennessee Board of Regents 2015 Chancellor's Award for Excellence in Philanthropy earlier this month in recognition of his years of service to Austin Peay State University.
"Mr. Jenkins is a true friend and supporter of this University," John Morgan, TBR Chancellor, said during the annual APSU Foundation Dinner on June 2nd.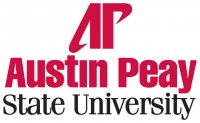 Clarksville, TN – The Waycross Conference and Retreat Center in Morgantown, Indiana, looks like an idyllic summer camp with 410 acres of woods and streams surrounding the rustic, wood shingle buildings.
This summer, that campus will become home to the nation's very best undergraduate business students as it hosts the 2015 Alpha Kappa Psi Leadership Academy.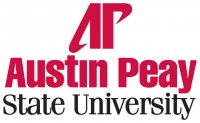 Clarksville, TN – For years, the Austin Peay State University Career Services Office was seen as little more than a resume critiquing service. Students would occasionally stop by the small rooms inside the Morgan University Center to hear that pink paper and a Comic Sans font didn't help with their job prospects.
The office's small staff and operating budget didn't leave it much room for anything else.