Clarksville, TN – Austin Peay State University's ROTC program is looking for the best and brightest college students in the country, and the U.S. Army is willing to pay a little extra for these qualified soldiers.
Through the Army, Austin Peay's ROTC program is now offering a $5,000 bonus to college sophomores who complete the program's cadet basic training and go on to become commissioned officers.

Clarksville, TN – On Thursday, May 4th, 2017, The Force will be with Austin Peay State University as the APSU Wind Ensemble invites you to celebrate the music of Star Wars with a free musical program featuring the series' iconic score.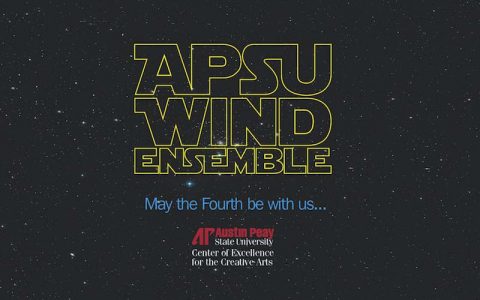 [Read more]

Clarksville, TN – On June 15th, a group of professional university photographers will take over the Austin Peay State University Red Barn and convert the building's old basketball court into a temporary photo studio.
From 2:00pm-5:00pm that afternoon, these photographers—known for creating official and iconic images for institutions across the country like the University of Wisconsin, Baylor University and Wake Forest University —will take free portraits of any local individual with a direct military connection—including active duty soldiers, veterans and their families.

Clarksville, TN – The 100th anniversary of the establishment of Army ROTC programs in the nation is this year, 2016.
Austin Peay State University (APSU)'s ROTC program is celebrating with a week of events demonstrating its cadets' commitment to the Army Values of loyalty, duty, respect, selfless service, honor, integrity and personal courage to commemorate the program's centennial anniversary.

Clarksville, TN – Earlier this semester, Austin Peay State University's Alpha Tau Omega fraternity chapter presented a $20,000 check to St. Jude's Children's Research Hospital in Memphis, Tennessee.
The fraternity hosts an annual event on campus, Jump for Jude, to support the hospital.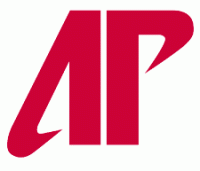 Clarksville, TN – For the third consecutive year, the Alpha Sigma Alpha sorority at Austin Peay State University will hold the popular Ball to the Walls Dodgeball Tournament.
The event, open to the public, will take place from 10:00am-12:30pm, Saturday, April 6th at the Memorial Health Building ("Red Barn") at the APSU main campus.
All donations will go to The Special Olympics. There will be three divisions: men, women and co-ed. [Read more]

Montgomery County, TN – The Clarksville Montgomery County School System's Third Annual 8th Grade "Your Choice, Your Future" Career Exploration Day will be held November 16th at Austin Peay State University in the Memorial Health Building (Red Barn) from 7:00am–3:30pm. [Read more]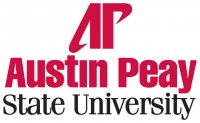 Clarksville, TN – Austin Peay State University alumni who would like to come back to campus to see all the many changes that have occurred in the years since they graduated are invited to Alumni University on Saturday, July 28th.
Alumni University also is open to friends and supporters of APSU. Cost is $30.00 per person or $45.00 per couple. Tuition includes all course offerings, activities, transportation, tours and meals during the event. [Read more]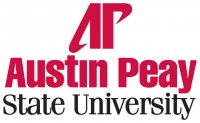 Clarksville, TN – On a recent Thursday afternoon, Margaret Rennerfeldt flipped through a small, flimsy journal to read a few notes she'd jotted down earlier this month while attending the American College Dance Festival Association's Southeast Region conference in Albany, GA.
The Austin Peay State University assistant professor of dance had brought a work she choreographed to the event, and she wanted to remind herself of what the panel of judges had said about the dance.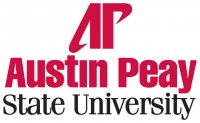 Clarksville, TN – Walking to class, listening to a lecture, reading a sentence accurately or typing email are daily actions most people can do without thinking twice.
But for those who have disabilities, such activities can be a challenge. Their world is different.
That's what the Office of Disability Services at Austin Peay State University wants people to understand. April is Disability Awareness Month, and activities are designed so that the public can see how different life with a disability is. [Read more]