Clarksville, TN – The Austin Peay State University Board of Trustees convened for its winter meeting on Friday, with board members approving several items that could transform the physical and academic makeup of the University.

Clarksville, TN – There is a tree near the Browning and McCord Buildings on the campus of Austin Peay State University that has seen it all.
Over the years, the massive oak has watched Austin Peay grow from a normal school to a college to a University with over 10,000 students, all the while withstanding the passage of time — and the pounding of an F4 tornado that devastated Clarksville in 1999.

Clarksville, TN – In August, Sarah Huff, a former high school dropout, will board a plane for the United Kingdom to begin graduate school at The London School of Economics and Political Science—a university recently labeled "the world's leading dedicated social science institution."
"I'll admit I was a bit hesitant to apply because I don't have a lot of the background that people have when they go to these bigger schools," Huff said recently.

Clarksville, TN – A few years ago, Kristin Meeks was worried about her future. The Austin Peay State University student worked two jobs to help pay for school, but she'd need more free time if she wanted to enroll in APSU's prestigious School of Nursing.
"Nursing is my calling because I've always been drawn to science and to helping people," she said. "But the program is really demanding, so you don't have a lot of extra time to work."

Clarksville, TN – In a unique collaboration between Austin Peay State University students, members of the APSU Social and Political Narrative and Sociology Senior Capstone courses are exploring what it really costs to attend college.
Dubbed "At What Cost? — The Reality of a College Education," the project represents the work between two groups of highly talented students exploring the high price of an education, and the price people pay financially, emotionally and physically. [Read more]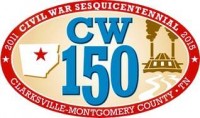 Clarksville, TN – The United States Colored Troops Living History Association's annual national meeting will be October 19th-21st in Clarksville, TN at Riverview Inn, 50 College Street.
The United States Colored Troops Living History Association is a non-profit organization whose purpose is to promote and accurately interpret the history of the United States Colored Troops of the American Civil War and those that supported their efforts to abolish slavery and preserve the Union and to educate the public and promote research of the history and legacy of those who served in the Civil War. [Read more]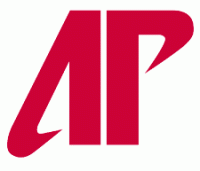 Clarksville, TN – Austin Peay State University will celebrate Homecoming 2012 with the theme, "True Colors."
Homecoming is October 24th-27th. Here is a list of events planned as part of the week long celebration. Many of the events are open to the public.
Some of the events include a Student Talent Show, Golf Tournament, Alumni Receptions, 5K Run, Homecoming Parade, Homecoming Football game and so much more.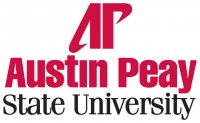 Clarksville, TN – Austin Peay State University alumni who would like to come back to campus to see all the many changes that have occurred in the years since they graduated are invited to Alumni University on Saturday, July 28th.
Alumni University also is open to friends and supporters of APSU. Cost is $30.00 per person or $45.00 per couple. Tuition includes all course offerings, activities, transportation, tours and meals during the event. [Read more]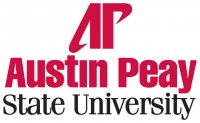 Clarksville, TN – The president of the American Sociological Association will be a featured speaker next week at Austin Peay State University.
Erik Olin Wright, who also serves as the Vilas Distinguished Professor of Sociology at the University of Wisconsin, will speak at 4:00pm, Monday, April 16th in the McCord Building, Room 209.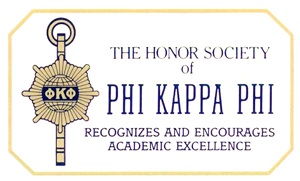 Clarksville, TN – At 12:15pm on February 15th, trumpets will sound across the Austin Peay State University campus. The fanfare will be followed by professors and pages, dressed in academic regalia, addressing unsuspecting students in almost all of the University's buildings.
This, a few high-achieving individuals will soon learn, is the "Big Reveal" – an event that publicly announces the newest student nominees being considered for membership into the Phi Kappa Phi National Honor Society. [Read more]