Clarksville, TN – Coca-Cola Bottling Works of Tullahoma, Inc. recently pledged $25,000 to the Austin Peay State University Foundation to establish an endowed scholarship program benefiting APSU students.
The agreement was finalized in July 2018. Coca-Cola will present the University with a check for the endowment during the halftime program of the APSU football game at 6:00pm on September 8th at Fortera Stadium.

Clarksville, TN – The Austin Peay State University (APSU) National Alumni Association (NAA) hosted its annual Legacy Luncheon on Thursday, August 23rd, 2018 in the ECHO Power Club Level of Fortera Stadium.
Invited guests included incoming freshmen and their alumni family members.

Clarksville, TN – NASA recently honored Austin Peay State University with its Marshall Space Flight Center Group Achievement Award for the University's help during the 2017 Great American Eclipse.
Visitor Spending Expected to Total $2.5 Million

Clarksville, TN – Clarksville-Montgomery County is poised to welcome nearly 3,000 guests next week for three divisions of the Amateur Athletic Union's Boy's 10-and-Under National Basketball Championships.
Since 1999, Clarksville has hosted dozens of regional and national AAU basketball events.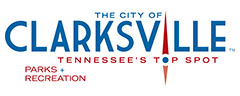 Clarksville, TN – Clarksville's 40th Annual Queen City Road Race saw runners and walkers of all ages take to the streets of Downtown Clarksville in spite of relentless heavy rain that lasted throughout Saturday morning.
Clarksville Parks and Recreation's Tina Boysha was once again at the helm of the popular event.
Runners should register before April 13th for discounted rate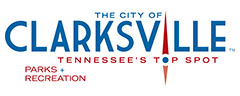 Clarksville, TN – It's time to lace up those running shoes and begin preparing for the 40th Queen City Road Race, a City of Clarksville tradition that promotes health and fitness for people of all ages.
Registrants can choose to participate in either the one-mile event at 8:30am or the 5K beginning at 8:45am on Saturday, May 5th, 2018.

Clarksville, TN – Austin Peay State University, which turned 90 in April, experienced another big year, with new buildings and programs transforming the campus over the last 12 months.
Women's volleyball and men's football electrified the community this fall, and in August, thousands of people cheered as the afternoon sky went dark for nearly two minutes. As this 90th year comes to an end, here are some of the major stories that came out of Austin Peay in 2017.

Clarksville, TN – When John Morgan says he grew up on the Austin Peay State University campus, he's not talking metaphorically. His father, Joe Morgan, served as the University's fourth president, and during those years, the family lived in the historic Archwood Home on College Street.
John literally grew up at Austin Peay, and after earning his degree from the University, he continued to think of the campus as his home.

Clarksville, TN – Around 1:25pm on Monday, August 21st, 2017, hundreds of people cheered in the near-dark inside Austin Peay State University's Fortera Stadium.

Clarksville, TN – On Monday, August 21st, 2017, the day of the Great American Eclipse, a large digital screen in New York City's Times Square will broadcast images captured from the Austin Peay State University observatory.
A production crew with NASA TV will be on campus that day, filming the total solar eclipse, because the University is one of the best places in the world to witness the historic event.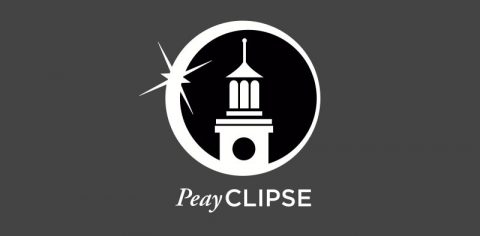 [Read more]