Clarksville, TN – Coca-Cola Bottling Works of Tullahoma, Inc. recently pledged $25,000 to the Austin Peay State University Foundation to establish an endowed scholarship program benefiting APSU students.
The agreement was finalized in July 2018. Coca-Cola will present the University with a check for the endowment during the halftime program of the APSU football game at 6:00pm on September 8th at Fortera Stadium.

Clarksville, TN – Retired Lt. Gen Ronald Bailey, Austin Peay State University vice president for external affairs, will be the guest speaker at APSU's Summer 2018 Military and Veteran Graduate Recognition Ceremony this August.
The ceremony, set for 5:00pm on August 8th, 2018 in the APSU Morgan University Center, honors the University's graduating students who are either veterans, active-duty military personnel, reservists or members of the National Guard.

Clarksville, TN – Austin Peay State University, which turned 90 in April, experienced another big year, with new buildings and programs transforming the campus over the last 12 months.
Women's volleyball and men's football electrified the community this fall, and in August, thousands of people cheered as the afternoon sky went dark for nearly two minutes. As this 90th year comes to an end, here are some of the major stories that came out of Austin Peay in 2017.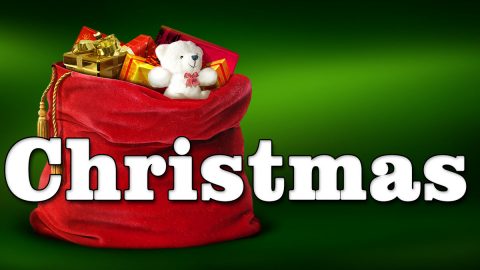 Clarksville, TN – It was a beautiful night Saturday for the 58th Annual Clarksville Christmas Parade in Downtown Clarksville. People lined the streets waiting for the start of the parade. Children were excited in anticipation of seeing the floats and Santa Claus.
Austin Peay head football coach Will Healy was the grand marshal. The theme was "Christmas Around the World".
Deadline to register for 58th annual event is Wednesday, November 29th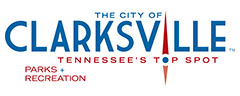 Clarksville, TN – Be a part of a Clarksville tradition by participating in this year's annual Christmas parade, hosted by the City of Clarksville and Montgomery County Government.
This night-time, lighted Christmas parade is scheduled for 5:00pm Saturday, December 2nd in downtown Clarksville.

Clarksville, TN – Austin Peay State University (APSU), one of the state's leading providers of higher education to military-connected students and their families, has a long history of supporting veterans on campus and within the community.
This month, in recognition of Veterans Day, the University is hosting several events in honor of the men and women who have served this country.

Clarksville, TN – On Saturday, April 29th, 2017 at 2:00pm, Austin Peay State University will host the Ladies of Fort Campbell Flag Football Competition at Fortera Stadium.
The event is free.

Clarksville, TN – The Austin Peay State University student newspaper, The All State, earned 10 awards from the Southeast Journalism Conference, including first place and second place for Best Press Photography, during the annual conference in Oxford, Mississippi on Friday, February 17th, 2017.

Clarksville, TN – The 2017 Toyota East-West Football All-Star Classic will be held in Clarksville, Tennessee at Austin Peay State University on Friday, December 8th, 2017. The All-Star Classic is organized by the Tennessee Athletic Coaches Association (TACA) and is made up of the state's top 88 senior football players who are selected from more than 400 nominations.
"During the process of competing for the TSSAA state championship, we captured the attention of folks at TACA," said Visit Clarksville Executive Director Theresa Harrington.

Clarksville, TN – This Saturday, November 5th, 2016, the Austin Peay State University athletics department will honor local veterans and military-affiliated individuals with a special Military Appreciation Day during APSU's 4:00pm football game at Fortera Stadium.
All veterans, active-duty personnel and their families will receive free admission to the game with a current military I.D., and several military vehicles will be on display in tailgate alley and inside the stadium.