Clarksville, TN – Zone 3, the Austin Peay State University Center of Excellence for the Creative Arts' literary journal, welcomes a diverse group of writers, filmmakers and creative minds for its Fall 2017 Zone 3 Reading Series.
Steven Sherrill will travel to campus on September 19th, at 4:00pm to give a reading of his fiction.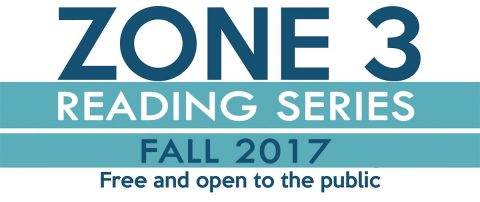 [Read more]

Clarksville, TN – When German-born Angelika Schrobsdorff returned to her home country in 2006 after decades abroad, the accomplished writer and Holocaust survivor said it was her hope to "die in my own language."
Schrobsdorff would ultimately receive her wish, dying in Berlin in 2016 at the age of 88.

Clarksville, TN – On Monday, March 27th, 2017 acoustic folk artists Shelby Bottom Duo, based in Nashville, will bring their multimedia musical history to the campus of Austin Peay State University.
The show, which is free and open to the public, will take place in the Morgan University Center, rooms 303 and 305 from 5:00pm-7:00pm.

Clarksville, TN – Slated for next month at Austin Peay State University, The Asanbe Diversity Symposium will spotlight the lives of four powerful African American women with a performance of "Ain't I a Woman!" by nationally acclaimed performance group, The Core Ensemble.
The performance takes place on March 16th at 1:00pm in the Trahern Theatre. A panel discussion will take place at 2:30pm in the Wilbur N. Daniel African-American Cultural Center. The Asanbe Diversity Symposium is free and open to the public.

Clarksville, TN – In certain academic circles, Dr. Simon Keynes, Elrington and Bosworth professor of Anglo-Saxon history at the University of Cambridge, is considered a "rock star."
In addition to being the great-great-grandson of Charles Darwin and the grandnephew of economist John Maynard Keynes, the renowned professor is a member of the British Academy and a fellow with the Royal Historical Society.

Clarksville, TN – To help usher in the Thanksgiving holiday, the Austin Peay State University Department of Languages and Literature will host the 22nd annual Bread and Words Benefit to raise public awareness of hunger in the local community.

Clarksville, TN – The path that Marnie Mueller would forge during her career was, in many ways, foreshadowed by the circumstances that led to the first moments of her life.
Born to Caucasian American parents during World War II, Mueller nonetheless was born behind the barbed wire fences of a Northern California segregation camp designed to keep Japanese Americans contained during the war effort.

Clarksville, TN – Austin Peay State University Associate Professor of Creative Writing Dr. Amy Wright is preparing for a busy 2016, as the poet, author and teacher will publish four collections of her writing, including her fifth chapbook, "Wherever The Land Is."
A series of nonfiction essays comprised of the author's research into work, loss, Emily Dickinson, and entomophagy, or the human consumption of insects, "Wherever The Land Is" explores a possible answer to humanity's growing need for food sources.

Clarksville, TN – Thanksgiving is a time to be grateful for life's blessings, and the Austin Peay State University Department of Languages and Literature hosts an annual reading to benefit those less fortunate in the community the best way it knows how: through the written word.
The tradition continues with the 21st Annual Bread and Words reading on November 23rd in the APSU Morgan University Center Ballroom.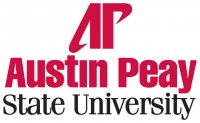 Clarksville, TN – In 2006, Jay Ladin, a married father with three children, left Yeshiva University, where he worked as the Gottesman professor of English. Fifteen months later, Ladin returned as Joy, the first openly transgender employee at an Orthodox Jewish institution.
Ladin had struggled with her male identity throughout her life—attempting suicide twice by the time she was 10—but as a young boy, she found comfort in her Jewish faith. In a 2013 interview with the Peabody Award-winning podcast "On Being," she said she experienced a powerful connection with the Torah's one genderless character—God.