Clarksville, TN – Two recently graduated Austin Peay State University (APSU) science students have earned National Science Foundation graduate research fellowships.

Clarksville, TN – The stream beds on the Tennessee side of Fort Campbell harbor a rare treasure, a rusty-brown crayfish with white-tipped claws that exists nowhere else in the world. Former Austin Peay State University (APSU) graduate student Erin Bloom led the research that identified the crayfish as a new species.

Clarksville, TN – When the corpse flower blooms, it emits an intense, foul odor. "We're used to flowers with sweet smells that attract bees and butterflies," Dr. Carol Baskauf, Austin Peay State University (APSU) biology professor, said.
"The nickname for this plant is 'corpse flower' because it smells like rotting, dead meat. It stinks terribly," stated Baskauf.

Clarksville, TN – Austin Peay State University (APSU) faculty member Dr. Dwayne Estes will speak at the University of Arkansas on Thursday, October 11th, 2018 as part of the Clinton School of Public Service Speaker Series.
The event will be held in Sturgis Hall.

Clarksville, TN – In the mid-1960s, Austin Peay State University professor of biology Dr. David Snyder began work on a monumental task.
Commissioned by the Tennessee Valley Authority to conduct an inventory of the herpetofauna, or reptiles and amphibians, of the newly established Land Between the Lakes National Recreation Area, Snyder and a small team of researchers and students set about cataloguing the various species contained within the 170,000-acre plot of land crossing the Tennessee and Kentucky border.

Clarksville, TN – Since about 1950, the small-scale darter—a tiny fish that lives in tributaries of the Cumberland River—has existed in relative obscurity. Few scientists have heard of the darter or checked to see if the fish is in danger of disappearing.
But for the last year and a half, Joshua Stonecipher, a graduate student with the Austin Peay State University Center of Excellence for Field Biology, has waded into local streams, trying to get an accurate estimate of the darter's population size.

Clarksville, TN – As a young person, Lynn Von Hagen dreamed of working with animals. She donated to conservation groups and gave her time and talents to Freedom Farm Animal Sanctuary, a domestic animal rescue organization in Hendersonvillem TN.
However, as is the case for many people, Von Hagen was forced to postpone her dreams of pursuing studies in zoology, ecology and animal biology and concentrate on earning a living.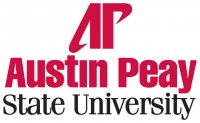 Clarksville, TN – Five years after the Deepwater Horizon oil spill, which flooded nearly five million barrels of oil into the Gulf of Mexico in 2010, scientists are still struggling to unravel the mysteries of a natural habitat deeply impacted by the largest oil spill in U.S. waters.
National Geographic recently published the first part of a five-part series marking the incident's fifth anniversary. In the first installment, titled "Is Gulf Oil Spill's Damage Over or Still Unfolding?," the magazine probed the minds of scientists and researchers devoting their time to discovering the way millions of gallons of oil has changed, or will continue to change, the Gulf of Mexico and the creatures that call that landscape home.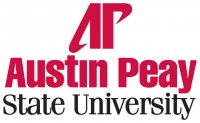 Clarksville, TN – Drs. Rebecca Johansen, Dwayne Estes and Chris Gienger, principle investigators of the Center of Excellence for Field Biology and Biology Department faculty at Austin Peay Sate University, have been awarded more than $300,000 from the National Science Foundation (NSF) to improve the infrastructure, utility and visibility of the APSU Natural History Collection.
In addition to teaching and research activities, Johansen, Estes and Gienger, serve as curators of these collections.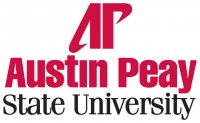 Clarksville, TN – An Austin Peay State University biology professor will present the next session of the Provost Lecture Series this week at APSU.
Dr. Dwayne Estes, APSU associate professor of biology, will present at 3:00pm, Thursday, November 21st, in the Morgan University Center, Room 303. [Read more]