Clarksville, TN – Austin Peay State University (APSU) computer science students currently rank ninth nationally and No. 1 in the state in a nationwide cybersecurity program for college students and graduates.

Clarksville, TN – Mr. Incredible and his super-suit wearing colleague Frozone could learn a trick or two this Saturday from Austin Peay State University (APSU) scientists and students at Clarksville Parks and Recreation's Movies in the Park.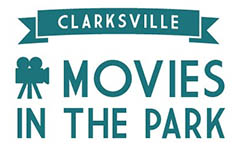 Clarksville, TN – The Clarksville Parks and Recreation Department has announced Movies in the Park begins Saturday, May 25th with the showing of Pixar Animation Studios "Incredibles 2" at Heritage Park. Heritage Park is located at 1241 Peachers Mill Road.
The City of Clarksville's free, outdoor movie series, will celebrate its 14th season.

Clarksville, TN – What is a scientist? That's the question Dr. Karen Meisch, interim dean of the Austin Peay State University (APSu) College of STEM, and her team answered this week with 140 Sango Elementary School first-graders, who visited the APSU campus May 9th, 2019 for a morning of scientific demonstrations.

Clarksville, TN – This May, three prominent Tennessee public servants will visit Austin Peay State University (APSU) to serve as commencement speakers for the University's three commencement ceremonies.
Former Tennessee Governor Bill Haslam, U.S. Representative Mark Green and State Representative Jason Hodges will be on campus May 3th and 4th, 2019 as Austin Peay State University, the state's fastest-growing public University, expands its graduation celebration to two days.

Clarksville, TN – The Austin Peay State University College (APSU) of STEM recently awarded $500.00-$1,000 research grants to five graduate biology students. The research projects span from studying coal mining's effects on a local fish to examining the history of the prairies of Middle Tennessee.
Meet the five students who won the grants and learn more about their research:

Clarksville, TN – On a March morning some 2,000 years ago, Julius Caesar had a bad day. A few senators, and some supposed friends, stabbed the Roman emperor in one of the most famous assassinations in human history.
The story may be old – often taught in literature and history classes – but scientist and New York Times best-selling author Sam Kean recently argued that the events of that day still linger.

Clarksville, TN – Austin Peay State University and the APSU College of Science, Technology, Engineering and Mathematics (STEM) recently celebrated women in STEM by launching a high-altitude balloon carrying two dolls adorned in American Girl NASA space suits.
The dolls reached 93,914 feet at 11:13am January 24th, 2019.

Clarksville, TN – GOV 1 has landed. Austin Peay State University (APSU) officials on Wednesday, January 9th, 2019 unveiled the first of three helicopters in its new rotor-wing fleet. The helicopters bolster the state's first and only aviation science program with a rotor-wing concentration.

Clarksville, TN – When Austin Peay State University (APSU) biology assistant professor Dr. Jason Malaney reflects on his undergraduate years at Eastern New Mexico University, he realizes the impact being a first-generation college student had. He didn't see the hurdles then. He sees them now.
"In hindsight I had no idea, no concept of what financial aid was, it wasn't even part of my lexicon, how to get scholarships even," the Austin Peay State University assistant biology professor, said. "How that works wasn't even a piece of information for me. The pathway didn't exist. I had to figure it all out."