Clarksville, TN – Valerie Hunter-Kelly, co-owner of Keller Williams Realty-Clarksville and a nationally recognized real estate professional, will deliver the keynote address at Austin Peay State University's Spring Commencement on May 4th, 2018 in the APSU Dunn Center.
Hunter-Kelly has more than 25 years of experience in the real estate industry, and she is the listing specialist for The Air Assault Team at Keller Williams.

Clarksville, TN – This spring, Austin Peay State University will launch its first executive education program, providing working professionals with the training and credentials they need to enhance and elevate their careers.
As part of this historic new push, the University is transforming the 13,000-square-foot 317 College Street facility (formerly the Jenkins and Wynne Honda Building) into an executive education building.

Clarksville, TN – On December 15th, 2017 Austin Peay State University professor of languages and literature Dr. Steven Ryan will deliver the keynote address at the APSU Winter Commencement. He will speak at both ceremonies, at 9:00am and 2:00pm, in the University's Dunn Center.

Clarksville, TN – Austin Peay State University has retooled its engineering technology program Over the last year and is in the process of repurposing its Technology Building (formerly the Hemlock Semiconductor Building), to meet the growing manufacturing needs of the state.

Clarksville, TN – Austin Peay State University (APSU) recognized several outstanding faculty members during the annual Academic Honors and Awards Ceremony in the Mabry Concert Hall on Tuesday, April 26th.
The University's top faculty honor, the APSU National Alumni Association Distinguished Professor Award, was presented to Dr. Mike Gotcher, professor of communication.

Clarksville, TN – Dr. Raj Dakshinamurthy has been appointed as an associate provost for research and dean of graduate studies at Austin Peay State University. In these dual roles, he will be responsible for promoting and expanding research and scholarship throughout the University, as well as providing strong direction and leadership in the College of Graduate Studies.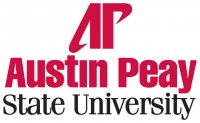 Clarksville, TN – Research that is not shared with the world has little value and, with that in mind, the Office of Undergraduate Research at Austin Peay State University recently celebrated the research of its students during the 10th Annual Research and Creativity Forum.
Held Friday, April 17th, in the Morgan University Center Ballroom on the University campus, the forum, as well as the Graduate Research Extravaganza, offered students of all majors and disciplines a chance to promote and showcase the scholarship and creativity in postsecondary education.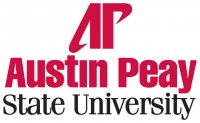 Clarksville, TN – An Austin Peay State University graduate student will showcase her work at the Legislative Plaza in Nashville, TN as part of the annual Graduate Education Week in Tennessee, April 1st-7th.
Veronica Mullen will present research, titled "Population demographics and site-fidelity among cave-dwelling bats of Dunbar Cave, Montgomery County, Tennessee," which was co-authored by Dr. Andrew Barrass, associate professor in the APSU Center of Excellence for Field Biology at APSU.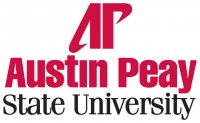 Clarksville, TN – Several Austin Peay State University students will display their research at the annual Graduate Student Research and Creative Activity Extravaganza, with one of those students to be chosen to represent APSU next month in Nashville, TN.
The public is invited to view graduate work from 9:00am-noon, Tuesday, March 5th in the Morgan University Center, rooms 303 and 305. [Read more]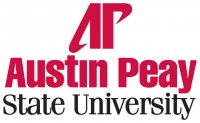 Clarksville, TN – The Austin Peay Center at Fort Campbell will offer courses for the Master of Arts in Teaching (M.A.T.) degree for the Fall I term.
The M.A.T. provides opportunities for those who hold baccalaureate degrees to complete initial teacher licensure requirements and a master's degree concurrently. The Fort Campbell Center program is available to individuals who wish to teach at the secondary level. Programs in elementary and special education are available at the downtown campus. [Read more]