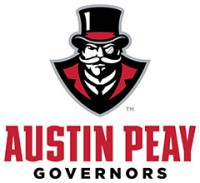 Clarksville, TN – Austin Peay State University student-athletes are no stranger to competition. Each year, the Governors compete to be the best on their team, the best in their conference and some even push to rank among the best in the nation.
Very few have ever been able to say they took on the best in the world, but a trio of Austin Peay Cheerleading student-athletes got that chance recently — and they have the gold medals to back up their claim.

For one evening in August, Austin Peay State University will be among others across the country participating in an event that emphasizes crime prevention information and techniques.
The APSU Department of Public Safety will sponsor National Night Out from 7:00pm-9:00pm, Tuesday, August 3rd on the lawn in front of the Dunn Center and the Intramural Field on the main campus. The event is open to the Clarksville-Montgomery County community.
"With school getting ready to start, this is a great time for parents and their children to learn about the community services available to them when they feel they might need it," said Sgt. Elizabeth Genthner with Department of Public Safety at APSU. "This is an opportunity for local organizations to get their information to the citizens, and for citizens to get any information they need."