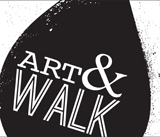 Clarksville, TN – Produced by The Downtown Clarksville Association, First Thursday Art Walk is a free, self-guided tour spanning a 5-block radius that combines visual art, live music, engaging events and more in the heart of Downtown Clarksville.
With 10+ venues, bars and businesses participating each month, the First Thursday Art Walk in Clarksville is the ultimate opportunity to savor and support local creative talent. [Read more]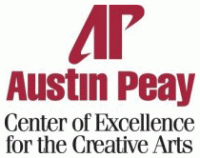 Clarksville, TN – On Wednesday evenings, you might know him as Bucky Dawes, manager of the fictional country music star Rayna James on the ABC drama "Nashville." Later this month, when Nicole Kidman's new psychological thriller "Stoker" hits theaters, he'll be the minister dressed in black with a white collar
But most people in Clarksville know him as the Julliard-trained actor David Alford, an Austin Peay State University graduate who has never forgotten his alma mater.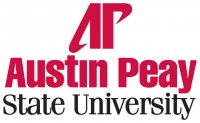 Clarksville, TN – Every November, on the Tuesday before Thanksgiving, the Austin Peay State University Department of Languages and Literature hosts a benefit reading that not only celebrates the written word, but also raises public awareness of hunger in the local community.
This year, the tradition continues with the 18th Annual Bread and Words reading on November 20th in the APSU Morgan University Center Ballroom. [Read more]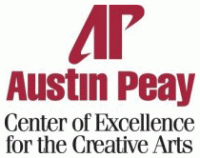 Clarksville, TN – Every autumn, the Library of Virginia honors some of the nation's top writers with its annual Virginia Literary Awards. Previous winners include such noted authors as Richard Bausch, Barbara Kingsolver and Geraldine Brooks.
Earlier this month, the Library presented its 2012 Emyl Jenkins Sexton Literary Award for Fiction to another esteemed writer – Austin Peay State University's 2012-13 Acuff Chair of Excellence recipient David Huddle.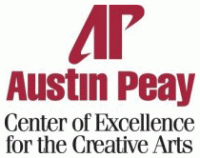 Clarksville, TN – Earlier this year, the award-winning writer David Huddle was contacted by Dr. Amy Wright, Austin Peay State University assistant professor of creative writing. Both writers hailed from rural Wythe County, VA, and after a bit of reminiscing about local haunts they both knew, Wright asked Huddle a question.
How would he, a two-time National Endowment of the Arts fellow and author of more than 17 books of poetry, fiction and essays, like to spend a few months this fall and next spring in Clarksville, working with APSU creative writing students? [Read more]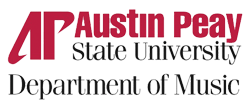 Clarksville, TN – In 1995, Britain's Queen Elizabeth presented flutist William Bennett with the Most Excellent Order of the British Empire for his distinguished services to music.
He has been called the "greatest living flute player in the world," and musicians across the globe dream of someday studying under his guidance. [Read more]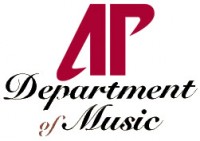 Clarksville, TN – The Chamber Singers, Austin Peay State University's premiere choral ensemble, is hitting the road this week in order to bring high caliber performances to four communities in Tennessee and Kentucky.
"It's a free concert, and it allows individuals in those communities to see and experience the fantastic music department at APSU," Korre Foster, assistant professor of music at APSU and conductor of the ensemble, said. [Read more]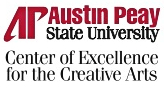 Clarksville, TN – The classical composer Paul Schoenfield is known for his daring combinations of musical forms. It isn't unusual for works to be infused with jazz or ragtime, alongside more cultivated and conventional elements. It's what causes his compositions to be considered so wildly original and accessible, and has lead Schoenfield to be called one of the finest American composers working today.
On January 18th, Schoenfield will come to Austin Peay State University for a weeklong visit as one of this year's Acuff Chairs of Excellence for the APSU Center of Excellence for the Creative Arts. His visit will culminate in a free concert of his work, "The Music of Paul Schoenfield," at 7:30pm on January 24th, in the Music/Mass Communication Building's Concert Hall. The event will be part of APSU's Dimension's Concert Series. [Read more]