Clarksville, TN – Appleton's Harley Davidson hosted its annual Christmas party Saturday. Tia Suiter says this is a tradition that was started long ago by the company's founders, who believed that everyone should have a Christmas dinner.
"With us being in a military town, there are so many who don't have the opportunity to be with their family at Christmas," Suiter said. "They are serving their country, so we've continued the tradition, and it has become such a privilege for us to do this each year. We feel this is a gift that we can provide to our community."
Liberty Park will host free outdoor concert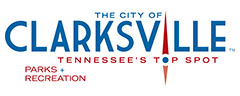 Clarksville, TN – Liberty Live!, the City of Clarksville's free, outdoor concert series — continues on Sunday, August 20th, 2017 with a performance by Stuart Bonnington followed by headliner Mo' Pie at Liberty Park's amphitheater, 1188 Cumberland Drive.

Clarksville, TN – The Clarksville Area Chamber of Commerce is pleased to once again provide a head start on a staple of the warm weather season: home improvement projects.
The eighth annual Home & Garden Show, sponsored by Furniture Connection, helps prepare attendees for projects large and small by putting relevant businesses and service professionals at their fingertips.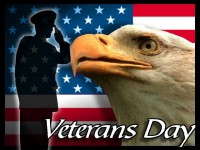 Clarksville, TN – Clarksville-Montgomery County gathered together in front of the Montgomery County Historic Courthouse this past Saturday, November 5th to honor our veterans, as well as those who are still serving their country.
The day started off at 9:00am with a Veterans Day Ceremony. Veterans Service Organization director Frank Mir gave the opening remarks followed by the 101st Airborne Division Honor Guard Posting the Colors.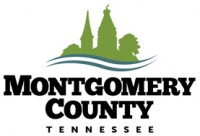 Montgomery County, TN – Montgomery County Government is pleased to announce that country singer Billy Ray Cyrus will be riding in the Veterans Day Parade on Saturday, November 5th, as a guest of Appleton's Harley Davidson.
Cyrus, along with a special guest of his, will be riding with a group of motorcyclists in the parade to support Operation Home Front.

Clarksville, TN – The Customs House Museum and Cultural Center is located in historic downtown Clarksville, Tennessee. Come explore an entire city block featuring large gallery spaces filled with fine art, science and history.
Some of the events in November at the Museum are: 4th Annual Laying Low, Family Fun Day: A Big Thank You to the Train Crew, Art & Lunch: Gallery Talk with Eric Hansen, November in the Children's Room: Horses, and Equine themed exhibits.

Clarksville, TN – Laying Low is back for its fourth installment to benefit the Customs House Museum on Saturday, November 1st.
This laid-back annual fundraiser is an outdoor event celebrating the fall season.