Montgomery County Government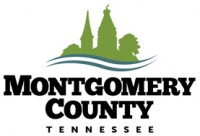 Montgomery County, TN – Montgomery County Government is excited to announce their new community phone app. The new app, called MoCo Info, can now be easily downloaded to smartphones.
The app has two primary areas to choose from: Community and Sheriff's Office. In the Community section users can click on info for county departments, court docket, social media, traffic awareness, historic trails, news, and employment.
Build and Map a Trip; Explore Things to Do, Events, Hotels & More
Clarksville, TN – Planning the perfect day in Clarksville just got much easier! We're excited to unveil the Build Your Trip Guide on our website with integrated mobile apps, an interactive way to map out everything you don't want to miss in Clarksville.
Designed with our partners at Visit Widget, this tool provides a new way to explore what the city has to offer, including upcoming events, popular restaurants, downtown hot spots, hotels, and points of interest.
MCHS Now Eligible to Win a National Award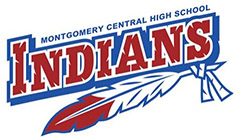 Cunningham, TN – Students from the Montgomery Central High School Academy of Plant and Animal Systems were named Best in State winners of the fifth annual Verizon Innovative Learning app challenge.
A nationwide contest, the Verizon App challenge invites competition from students to design mobile app concepts aimed at improving and solving for societal issues in their schools and communities.
City Saver Coupon Book Continues to Help Clarksville Schools Raise Money and Local Families Save Money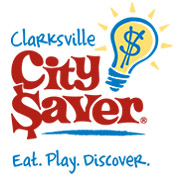 Clarksville, TN – For the seventh consecutive year, the Clarksville-Montgomery County School System and the CMC Education Foundation have partnered to sponsor the City Saver Education Funding Campaign that will run from January 13th – February 10th, 2017.
Last year's campaign raised over $200,000 for local schools and the CMC Education Foundation, with a total of $1.2 million raised over the past six years.
During this year's campaign, all Clarksville-Montgomery County elementary and middle school students will sell the new 2017 Clarksville City Saver coupon book, which contains thousands of dollars in savings at over 200 local favorite restaurants, attractions and retail stores.
[Read more]

Montgomery County, TN – It's not common for a group of high school students to be encouraged to "disrupt," but that is exactly what students from the Academies at CMCSS were encouraged to do this morning.
Seventy students from each of the seven CMCSS High School College and Career Academies convened at the Clarksville Regional Airport for "Engaging in the Entrepreneurial Spirit."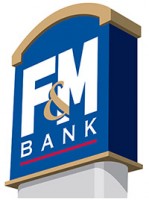 Clarksville, TN – F&M Bank is pleased to announce the rollout of its new CardValet® program for cardholders who want to manage their debit card through their mobile devices.
With the new F&M CardValet Mobile App, customers can control card spending on the go.
It is simple, download CardValet from Google Play™ or the App StoreSM and immediately begin enjoying it's features.

Clarksville, TN – For volunteer fire departments, the risks that come with the job can often be different than those of full-time firefighting units in major cities. In many small, rural communities, volunteer firefighters battle the same blazes as their full-time counterparts, often meet at the scene rather than all coming together from a central fire station.
Because of the independent nature of volunteer units, it can be difficult for unit commanders to identify who is available to fight the blaze when they arrive on site.

Clarksville, TN – Pokémon Go, the new GPS-based augmented reality game, has brought dozens of new visitors to the Austin Peay State University campus this week, but many of these individuals are putting themselves at risk by entering closed-off construction sites.
New store offers convenient in-store and digital shopping at Walmart prices; Opened October 14th

Clarksville, TN – The new Walmart Neighborhood Market in Clarksville opened to the community Wednesday, October 14th, bringing a broad assortment of fresh, affordable groceries at Walmart's everyday low prices.
Customers will also enjoy the convenience of on-site services such as a full pharmacy and fuel station and a free store pickup service providing an easy way to shop millions of products on Walmart.com. The new store will employ up to 95 full- and part-time associates. [Read more]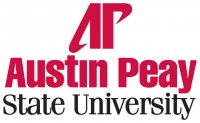 Clarksville, TN – Anyone with a smartphone or internet-connected device can now get real time information about Austin Peay State University's Peay Pick Up trolley system through the University's Peay Mobile 4.0 app.
Developed by APSU students, the new feature can show the trolley's location around the University campus, with the position updated every 15 seconds. The feature is accessible in APSU's new Peay Mobile 4.0 app, which was redesigned in June.
AP Mobile 4.0 is free and can be downloaded by visiting www.apsu.edu/mobile