Severe winter weather, flu disrupting blood donations

Nashville, TN – Winter storms and the flu don't just mean a lot of people are missing work and school – it also means they can't keep their American Red Cross blood and platelet donation appointments.
The Red Cross is urging healthy donors of all blood types to roll up a sleeve to help maintain the blood supply for patients in need.
Severe Winter Weather forces Blood Drive Cancellations causing Thousands of Donations to go Uncollected

Nashville, TN – This January, National Blood Donor Month, the American Red Cross has an urgent need for blood and platelet donors of all blood types to make an appointment to give now and help address a winter blood donation shortage.

Clarksville, TN – Appleton's Harley Davidson hosted its annual Christmas party Saturday. Tia Suiter says this is a tradition that was started long ago by the company's founders, who believed that everyone should have a Christmas dinner.
"With us being in a military town, there are so many who don't have the opportunity to be with their family at Christmas," Suiter said. "They are serving their country, so we've continued the tradition, and it has become such a privilege for us to do this each year. We feel this is a gift that we can provide to our community."

Clarksville, TN – Navdeep Saini, who may well be the nicest student attending Austin Peay State University, doesn't like to talk about himself that much. If pressed, he'll admit that he speaks six languages and has a degree in biotechnology (that he earned in Russian), but talking about his accomplishments seems to embarrass him.
He looked particularly shy at APSU's Einstein Bros. Bagels coffee shop earlier this month when someone asked Saini about another accolade.
October is Breast Cancer Awareness Month
Support cancer patients and others needing blood

Clarksville, TN – During Breast Cancer Awareness Month this October, the American Red Cross encourages eligible donors to give blood to support cancer patients and others needing blood products.
According to the American Cancer Society, breast cancer is the second most common cancer among women in the U.S., with one in eight developing invasive breast cancer in her lifetime. Breast cancer patients may need blood products during chemotherapy, mastectomy surgery or treatment of complications.
Support Local Red Cross on June 20th

Clarksville, TN – The American Red Cross of Tennessee River is inviting the community to "enjoy a short stack for a tall cause." On Saturday, June 20th, guests can enjoy a short stack of pancakes and a coffee for $5.00, with all proceeds benefiting programs of the Tennessee River American Red Cross.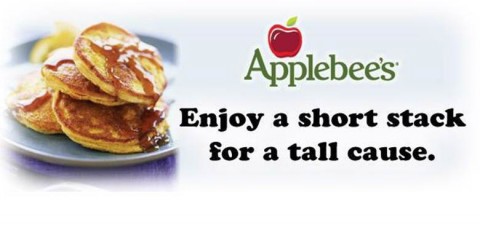 [Read more]

Clarksville, TN – Convergys Corporation (NYSE: CVG), a global leader in customer management, is starting the year off right in Clarksville by hosting a job fair, in addition to having a blood and coat drive for members of the community.
Please join us on Wednesday, January 14th from 9:00am– 3:00pm at Convergys, 326 Convergys Way, Clarksville, TN 37042. Interested candidates are welcome to jump start your application anytime, from any smart phone or tablet by visiting our website at www.careers.convergys.com. [Read more]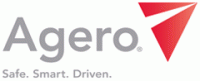 Clarksville, TN – For the third consecutive year, associates at Agero's Clarksville call center facility have participated in the Holiday Mail for Heroes campaign through the American Red Cross.
The program facilitates the writing and sending of handwritten holiday cards to deployed service members during the holiday season.
Five Course French Cuisine Dinner to Benefit Local American Red Cross

Clarksville, TN – The Two Rivers Chapter of the American Red Cross will be hosting the 3rd Annual Escoffier Dinner – The Art of French Cuisine, on Saturday, April 12th beginning at 6:00pm at The Looking Glass Restaurant located at 329 Warfield Boulevard Suite H, Clarksville, Tennessee.
Tickets are available for $100.00 per person and all proceeds will support the American Red Cross whether it's responding to a disaster, teaching skills that can save a life, or assisting our military members and their families. Seating is limited. For more information, please call 931.645.6401. [Read more]
Special Holiday Activities All Month Long at Governor's Square Mall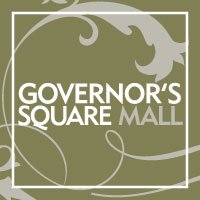 Clarksville, TN – Scotto Pizza is hosting a Holiday Pizza Party with Santa on Saturday, December 21st at 11:00am in the Food Court. Santa will be visiting with guests from 11:00am–11:30am.
The pizza party includes two meal options and each child will receive a Captain McFinn holiday coloring book. Tickets ($5.00) are available at the Customer Service Center by Dillard's.
Meal options include either a slice of pizza, fries and a 16oz soda, or two slices of pizza and a 16oz soda. Tickets must be purchased by Wednesday, December 18th. [Read more]