Nashville, TN – The Tennessee Department of Environment and Conservation (TDEC) announced the first group of participants in Get Food Smart TN – a statewide initiative aimed at reducing food waste.
The inaugural class, which includes Austin Peay State University, was recognized on April 20th, 2018 at an event hosted by former TDEC Commissioner Bob Martineau and TDEC Assistant Commissioner Dr. Kendra Abkowitz Brooks at the William R. Snodgrass Tennessee Tower in Nashville.

Clarksville, TN – Austin Peay State University has received recognition for the third year in a row by the Arbor Day Foundation, recognizing the campus as a Tree Campus USA.
To obtain this distinction, Austin Peay State University has met the five core standards for sustainable campus forestry required by Tree Campus USA, including establishment of a tree advisory committee, evidence of a campus tree-care plan, dedicated annual expenditures for its campus tree program, an Arbor Day observance and the sponsorship of student service-learning projects.

Clarksville, TN – In 2014, the Austin Peay State University Department of Public Safety began a partnership with the University's Save Our Students (SOS) food bank, creating the Food for Fines program.
The program allows anyone who received an APSU parking ticket the option to provide food to APSU students in need in exchange for a parking ticket being voided.

Clarksville, TN – Austin Peay State University's Diversity Committee, in cooperation with the APSU Center for Service-Learning & Community Engagement, partnered with Rise Against Hunger, an international hunger relief non-profit organization, to package and distribute thousands of meals for distribution to those in need on January 19th, in honor of APSU's Martin Luther King Jr. Day of Service.

Clarksville, TN – When Hurricane Maria — a Category 4 hurricane with winds up to 150 mph — ripped through the island of Puerto Rico on September 20th, 2017, the fury of Mother Nature appeared relentless, but Puerto Rico native and Austin Peay State University senior psychology major Maydaliz Bultron knew better than most that the damage left in the storm's wake would be the true challenge for the island and its people.
"I grew up in Puerto Rico and I lived through Hurricane George (in 1998), so I understand what life is like in the wake of a storm," Bultron said. "I remember things like not having running water and having to get ready for school in the dark with candles because the electricity had been knocked out during the storm."

Clarksville, TN – One of the missions of Austin Peay State University's Center for Service-Learning & Community Engagement is to keep things local.
From its S.O.S. Food Pantry that takes donations and makes them available for needy students to its Victory Gardens and egg-producing chickens that generate fresh food, the Center has a keen interest in taking care of its own.

Clarksville, TN – On April 10th, 2017, Girl Scout Troop 2604 donated 70 boxes of Girl Scout Cookies to the Austin Peay State University Save Our Students (SOS) Campus Food Pantry.

Clarksville, TN – Forget your cell phone, your tablet or any other mobile device, and try to imagine that you're sitting at a desktop computer for the very first time. How do you use the mouse? What is the "F1" button for on the keyboard? How do you access the Internet?
"Technology has been pervasive in my life since kindergarten, so there's a lot of things about computers that we take for granted," Blake Crozier, an Austin Peay State University computer science student, said. "Things that we intuitively understand have to be taught with sensitivity to many senior citizens."

Clarksville, TN – In 1964, a high-level AT&T executive named Robert Greenleaf decided to retire from his stable position in order to redefine how Americans think of leadership.
With his famous quote, "Good leaders must first become good servants," Greenleaf gave life to the servant-leader movement, which became a staple in college business classes and executive seminars at the end of the 20th century and the beginning of the 21st.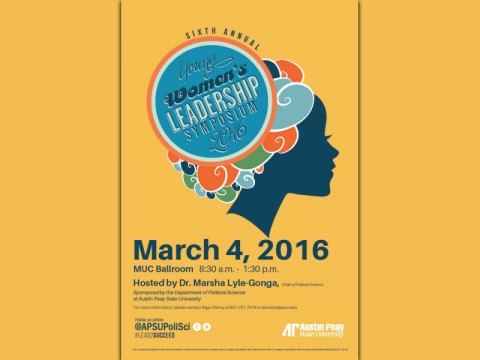 [Read more]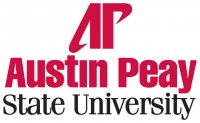 Clarksville, TN – In January, seven female Austin Peay State University students traveled south to help restore a disappearing ecosystem in Texas' West Gulf Coastal Plain.
The students, all geology and biology majors, spent five days hiking through the swampy terrain of the Roy E. Larsen Sandyland Sanctuary, planting some 11,000 longleaf pine trees.