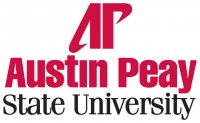 Clarksville, TN – One afternoon in 2002, Luma Mufleh made a simple wrong turn that ended up changing her life and the lives of an entire refugee community outside of Atlanta.
She was on an unfamiliar street in the town of Clarkston, GA, looking to do a little grocery shopping, when she happened to spot a pickup soccer game in a parking lot. The young players, from war-torn countries like Sudan and Afghanistan, reminded Mufleh of her own childhood playing soccer in Jordan.

Clarksville, TN – The Customs House Museum and Cultural Center is located in historic downtown Clarksville, Tennessee. Come explore an entire city block featuring large gallery spaces filled with fine art, science and history.
In the month of June, the Museum will feature The Wonderful Wizard of Oz, There's No Place Like Oz, Anne Bagby: Layered Expressions, Figuratively Speaking: National Juried Exhibition, Serving Abroad: Through Their Eyes by Lincoln Schatz, Greg Williamson: With the Troops, It's All in Your Head, Draw Me a Story, and The Tin Woodman Gets His Heart.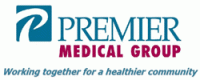 Clarksville, TN – Premier Medical Group is pleased to announce the addition of Dr. Patricia Keefe to their general surgery department.
Dr. Keefe studied at Worcester Polytechnic Institute and earned her medical degree from the Uniformed Services University of the Health Sciences. She completed her general surgery residency at Tripler Army Medical Center in Honolulu, Hawaii.

Clarksville, TN – Clarksville's only locally owned franchise, Lasaters Coffee and Tea, has announced the opening of it's Cleveland Tennessee store.
This new franchise is owned by HAZ LLC and operated by Zack and Heather Gates. Zack Gates is a retired military veteran who has served in Afghanistan and was stationed at Fort Campbell, Kentucky prior to his retirement. He served at Fort Bragg D. Company 2-505 Parachute Infantry Regiment 82nd Airborne, and, Fort Campbell 101st Airborne Division 159th Aviation Brigade Pathfinder Company with a rank of Staff Sergeant.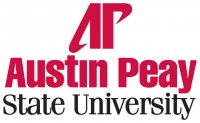 Clarksville, TN – The goat, a runt in terms of size, limped around a make-shift pen set up on the grounds of the Austin Peay State University Environmental Education Center, or APSU farm.
His hoof was overgrown and infected, prompting APSU adjunct professor of agriculture Bob Moore to pull out a pair of metal trimmers and clip back the gnarled, black growth as if it were simply a long fingernail.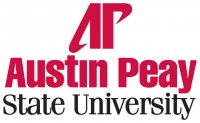 Clarksville, TN – Active duty and military veteran students who will graduate from Austin Peay State University in December will receive APSU's military coin.
The military and veteran graduate recognition and coin presentation ceremony, with the theme "All Hail to Those Who Serve," is scheduled for 5:00pm, Wednesday, December 12th in the Music/Mass Communication Building Mabry Concert Hall. The event is open to the public.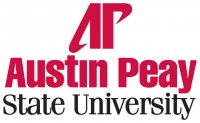 Clarksville, TN – Last year, Maj. Paul Witkowski of the United States Army was stationed on the Afghanistan/Pakistan border, trying to keep enemy combatants and supplies from passing through the region. It was a tricky assignment, given the province's mountainous terrain and the absence of a fence or other obstruction between the two countries.
Later this summer, he'll take what he learned in that war zone to Washington, D.C., where he'll spend a year with the U.S. Customs and Border Protection Agency as part of an Interagency Exchange Program fellowship. [Read more]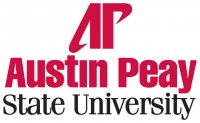 Clarksville, TN – Lt Gen John Castellaw, a former Commanding General of the 2nd Marine Aircraft Wing and the President of the Crockett Policy Institute, will lead a "Jobs and Veterans" forum at Austin Peay State University, Monday, February 27th.
MG James McConville of Fort Campbell will be joined by State Commissioner of Veteran's Affairs Many-Bears Grinder, former Deputy Commissioner of Workforce Development Bob Henningsen, and Clarksville Mayor Kim McMillan on the panel. [Read more]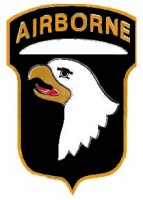 Fort Campbell, KY – On February 20th, 2012, the 101st Airborne Division welcomed home 186 soldiers from the 159th Combat Aviation Brigade. The Brigade returns from a year deployment to Afghanistan. This was the last incoming flight for the 158th CAB.
With this flight, all Brigades of the 101st Airborne Division are safely back home.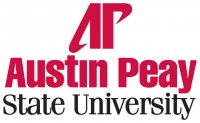 Clarksville, TN – On August 25th, 2006, NBC Executive Producer Jeff Fagan poked his head into the dressing room at CBS studios.
"Good luck, you've come a long way to get here. You've earned it," he said to Byron Pitts.
Pitts was about to make his first on-camera studio open for the CBS News Broadcast "60 Minutes." Pitts thought to himself, "if only Fagan knew." His mind flashed back to elementary school, when a therapist informed his mother, "I'm sorry, Mrs. Pitts, your son cannot read.