New in 2018: Lee Greenwood, Remembering our Fallen, Hero Breakfast, & Valor Run

Clarksville, TN – Clarksville, Tennessee is a community that appreciates veterans. The city borders the Fort Campbell Army Post, so appreciating military service is simply the way of life for both residents and businesses.
Beyond the ingrained respect that happens daily, this community publicly shows its support annually–in a big way–with a five-day Welcome Home Veterans Celebration.

Clarksville, TN – This September, Austin Peay State University will commemorate the anniversary of the 9/11 terrorist attacks with a special community art project, Honoring 9/11 through Art and Art Therapy.
The program, conceived by Ken Shipley, APSU professor of art, and Melody Shipley, ceramic artist, is designed to support and engage individuals reflecting on the sacrifices of those who died on September 11th, 2001, and to honor those who rose in service and continue to serve as a result of that tragedy.

Clarksville, TN – The Clarksville Area Chamber of Commerce will host Jimmy Blackmon at a Power Breakfast on Wednesday, July 19th, 2017. The event begins at 7:30am and will be held at the Riverview Inn, 50 College Street.
Blackmon is among the most combat experienced leaders of the modern era.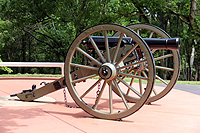 Clarksville, TN – The next meeting of the Clarksville (TN) Civil War Roundtable will be on Wednesday, May 17th, 2017 at the Bone & Joint Center, 980 Professional Park Drive, right across the street from Tennova Heathcare. This is just off Dunlop Lane and Holiday Drive and only a few minutes east of Governor's Square mall.
The meeting begins at 7:00 pm and is always open to the public. Members please bring a friend or two – new recruits are always welcomed.
Topic – "Forrest's Railroad Raid of 1864"

Clarksville, TN – If a United States soldier flew on a helicopter during their time deployed as a part of the War in Afghanistan, there was a good chance it was flown by a member of Task Force Pale Horse.
The talented men and women of this elite force carried ground forces to the fight, removed the injured and flew countless missions with the intent of identifying – and often eliminating the enemy.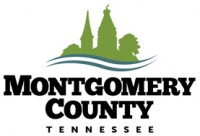 Montgomery County, TN – Montgomery County Animal Care and Control will host famed African wildlife activist Kinessa Johnson on Saturday, October 17th, from 1:00pm to 3:00pm at their facility, 616 North Spring Street.
For a donation to Montgomery County Animal Care and Control (dog/cat food, bedding, toys, money, etc.) Kinessa will autograph and give participants a free 8×10 photograph.
Clarksville, TN – The Clarksville Rotary Club is pleased to present the 2015 Go Commando Half Marathon, 10K, 5K, Fun Run & Shadow Run powered by CDE Lightband. Go Commando is a nonprofit event with proceeds going to many local charities and community projects.
The event begins on Friday, October 16th, 2015 with the Health & Fitness Expo at the Wilma Rudolph Event Center from 11:00am – 8:00pm and again on Saturday, October 17th, from 7:00am – 12:00pm.

[Read more]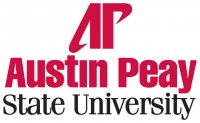 Clarksville, TN – The recipient of the 2015 Command Sgt. Maj. Darol Walker Award at Austin Peay State University is ROTC Cadet Kevin Doss, a decorated career soldier.
Doss, born in San Antonio, Texas, graduated from Boerne High School in 2001 and attended the University of Texas from 2001-03. He will graduate May 8th from APSU with a degree in Criminal Justice and a minor in Military Science.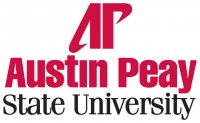 Clarksville, TN – The Commissioner for the Tennessee Department of Veterans Affairs (TDVA) is coming to Austin Peay State University on December 10th to help honor a special group of graduating APSU students.
At 5:00pm that afternoon, the University will host its Fall 2014 Military and Veterans Graduate Recognition Ceremony in the Mabry Concert Hall, with Many-Bears Grinder, the state's first female TDVA commissioner, serving as the keynote speaker. [Read more]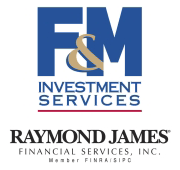 Clarksville, TN – September reinforced its reputation as one of the worst months for stocks. The S&P 500, for example, dropped 1.5%. Thankfully, the declines over the past two weeks weren't enough to entirely erase the gains we have seen over the past quarter.
In fact, the broad-market index, which reached a record high on September 18th, just managed to post its seventh straight quarterly gain.