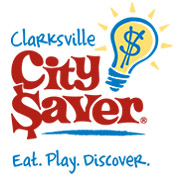 Clarksville, TN – For the eight consecutive year, the Clarksville-Montgomery County School System and the CMC Education Foundation have partnered to sponsor the City Saver Education Funding Campaign that will run from January 12th – February 9th, 2018.
Last year's campaign raised over $200,000 for local schools and the CMC Education Foundation, with a total of $1.4 million raised over the past seven years.
During this year's campaign, all Clarksville-Montgomery County elementary and middle school students will sell the new 2018 Clarksville City Saver coupon book, which contains thousands of dollars in savings at over 200 local favorite restaurants, attractions and retail stores.
[Read more]
Free Family Fun, Science, Exhibitors, Giveaways and the Back to School Fashion Show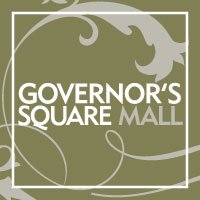 Clarksville, TN – The annual Back to School Fair at Governor's Square Mall is this Saturday, July 25th from 12:00pm-4:00pm. The event will include free fun and educational family entertainment, exhibitors, and the Back to School Fashion Show. Visit the DJ table in Dick's Court to register-to-win prizes and pick up a bag full of Back to School coupons from mall retailers (while supplies last).
Find out more about programs and services available through Navy Federal Credit Union, WorkForce Essentials' Drivers Ed program, Clarksville Cheer Extreme, Clarksville Dental Center, AFS-USA Exchange Students Program, the West Creek High School Criminal Justice Academy and register for dance, cheer, and football programs. [Read more]
Governor's Square Mall is gearing up for the Back-to-School shopping season with new stores, fun events and great savings!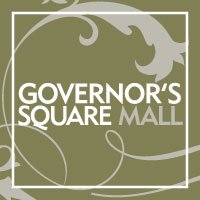 Clarksville, TN – Just in time to find the perfect first day outfit, Governor's Square Mall has two new stores opening around Tax Free Weekend, August 1st-3rd!
Charlotte Russe will be opening near Center Court and tween store Justice is currently being remodeled to include the new addition of BROTHERS with clothing for boys between the ages of 7 and 14.
Our annual Back-to-School Fair and Fashion Show is scheduled for Saturday, July 26th, noon–5:00pm. [Read more]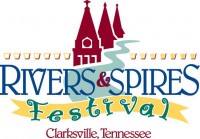 Clarksville, TN – Due to unseasonably chilly weather and a blustery wind, the third day of Rivers and Spires looked like it was going to end with a whimper rather than a bang, the victim of the unpredictable spring weather. However as the afternoon wore on, more and more people showed up to enjoy all that the festival had to offer. "The crowd hung in even though we had monsoon winds and rains, and I think it says a lot about this festival, and how much people enjoy it" said Festival Manager Doug Barber.
[Read more]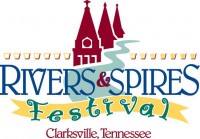 Clarksville, TN – During the Rivers & Spires Festival, April 14th-16th, a very special environmentally aware Green Zone area will be set up and will have booths dedicated to all things related to sustainable living.
Participating businesses and non-profits teach visitors about recycling, organic living, nature preservation and conservation. Each of the 12 booths will also have interactive entertainment for the whole family. This year's Green Zone will have a fun, passport theme. Each booth will have an activity for kids to complete and once they do, their passport will be stamped. When the passport has been stamped by each booth vendor, it can be redeemed for a prize. And like all other activities at the festival, it's free!