Clarksville, TN – The year is 1962. Marilyn Monroe has just died and faces her audition — for heaven. The judges: her thirteen aborted babies. Will she enter through the Pearly Gates?
America's ultimate sex symbol takes center stage upstairs in the Roxy Regional Theatre's theotherspace in Rosary Hartel O'Neill's dark comedy "Marilyn/God", playing four evenings only, April 30th – May 8th.

Clarksville, TN – Funny, outrageous, emotionally affecting and occasionally angry … Eve Ensler's wildly popular series of monologues about women and performed by women is back for the sixteenth year with the Roxy Regional Theatre's presentation of "The Vagina Monologues", January 12th – January 27th.
Returning favorites Emily Rourke (most recently seen as Patty in A Charlie Brown Christmas) and Michelle Foletta (whom audiences may remember as Daisy in The Great Gatsby and, most recently, as Sally in A Charlie Brown Christmas) will take the stage of the Roxy's theotherspace in readings of these monologues based on interviews Eve Ensler conducted with 200 women about their views on sex, relationships and violence against women.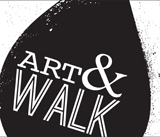 Clarksville, TN – Produced by The Downtown Clarksville Association, First Thursday Art Walk is a free, self-guided tour spanning a 5-block radius that combines visual art, live music, engaging events and more in the heart of Downtown Clarksville.
With 10+ venues, bars and businesses participating each month, the First Thursday Art Walk in Clarksville is the ultimate opportunity to savor and support local creative talent.

Clarksville, TN – After the turkey and stuffing are put away on Thanksgiving night, bring your out-of-town guests to Historic Downtown Clarksville for family entertainment sure to get everyone in the holiday spirit.
Charles M. Schulz's "A Charlie Brown Christmas" opens at the Roxy Regional Theatre on Thursday, November 23rd, at 7:00pm. In keeping with the theatre's opening night pay-what-you-can tradition, all tickets not pre-sold at the regular ticket price will go on sale at 6:30pm that evening for a $5.00 minimum donation.
As an Black Friday bonus, pay-what-you-can tickets will also be available for the 8:00pm performance on Friday, November 24th, beginning at 7:30pm that evening.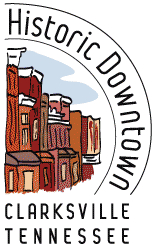 Clarksville, TN – The holidays are in full swing with the annual Holiday Open House and Small Business Saturday on November 25th, 2017. The businesses in Historic Downtown Clarksville invite you to stop by during regular business hours and enjoy some refreshments, door prizes and some special discounts.
Take advantage of this special day to enjoy the unhurried pace of shopping, where you will find some of Clarksville's most unique, independently owned shops.
[Read more]

Clarksville, TN – Local auditions for the Roxy Regional Theatre's 2017-2018 season will be held Saturday, July 29th, 2017 beginning at 10:00am.
Auditions, which are for ages 18 and up, are by appointment only. Paying and non-paying roles are available, but actors must be able to attend daytime rehearsals and performances.
Productions slated for SEASON 35 at the Roxy Regional Theatre include The Wizard of Oz, 35mm: A Musical Exhibition, Richard O'Brien's The Rocky Horror Show, A Midsummer Night's Dream: The Musical, A Charlie Brown Christmas, Eve Ensler's The Vagina Monologues, A Raisin in the Sun, Fully Committed, Roald Dahl's James and the Giant Peach, A Piece of My Heart, Marilyn/God, Annie Jr., Dames at Sea and Rodgers & Hammerstein's Oklahoma!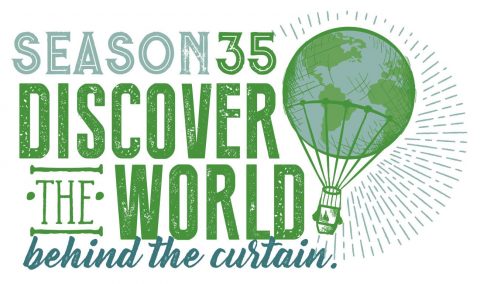 [Read more]