Clarksville, TN – The Clarksville Area Chamber of Commerce will host the 22nd Annual Veterans Day Breakfast on Saturday, November 8th at 7:30am at APSU's Morgan University Center.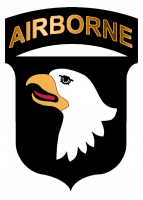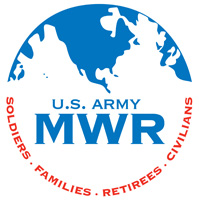 Fort Campbell, KY – Fort Campbell and the surrounding communities came together to celebrate the 4th of July, Independence Day with a bang at Fort Campbell's USAA and MWR's (Morale, Welfare and Recreation) Independence Day Carnival and Fireworks display.
"This is what we're here for we're here to celebrate the birth of our nation, our soldiers and their families , and our civilians workers. They give so much to us and this is our way of giving back to them especially today on our nation's birthday," said Rayna Holly from the Fort Campbell Public Affiars Office.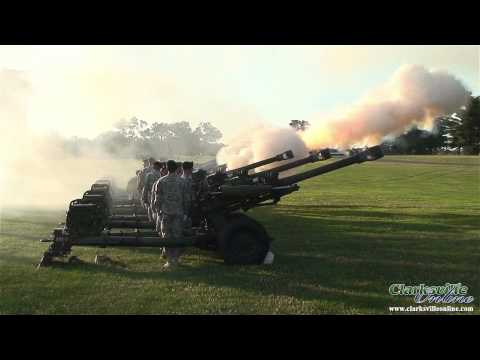 [Read more]

Clarksville, TN – On Thursday, July 3rd, thousands of Clarksvillians made their way to Liberty Park for the City of Clarksville's seventh annual Independence Day Celebration. Attendees enjoyed live music, drinks, and food such as funnel cakes, hotdogs, and other festival favorites.
The evening got started with the presentation of the colors and Staff Sergeant Scott Letourneau of the 160th Special Operations Aviation Regiment singing the National Anthem. Musical entertainment was provided by local performers Eight O'Five Jive and the 101st Airborne Division rock band Cover Down. "This is great!," said Staff Sgt. Aaron Fast, the band leader when I asked him what he thought about the turn out. "We love coming out and playing for the public. There are thousands of people out here, and it's really really cool. We play for soldiers all the time but it's great to get out in the public and have a chance to play for a community that shows their support for Fort Campbell and the soldiers like Clarksville does."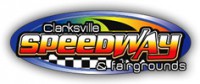 Clarksville, TN – On Saturday, June 28th, 2014 the 1st Annual Big Ugly Autofest and Craftshow will be held at the Clarksville Speedway by B Company "Big Ugly", 96th Aviation Support Battalion, 101st Airborne Division.
This big Car/Truck/Bike and craft show will take place from 10:00am until 6:00pm. The entry fee is $10.00.
[Read more]
Clarksville, TN – It is a solemn occasion when a nation gathers together to honor its soldiers, those who lived to come home, but even more importantly those who did not. The body of U.S. Army Staff Sergeant Lawrence Woods was buried in Arlington National Cemetery on March 21st of this year. There are 27 remaining missing POW/MIA's from the State of Tennessee. Each one was honored in a ceremony held in front of the William O. Beach Civic Center at Veterans Plaza in Clarksville Tennessee on Sunday evening.
he Vietnam Veterans of America, Chapter 396 holds this Memorial Day Vigil each year to remember the men and women who were left behind in Vietnam when American forces left that country in 1975.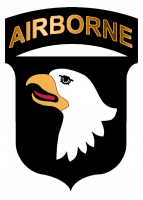 Fort Campbell, KY – The never ending cycling of soldiers between the battlefield to the home front and vise versa continued Wednesday evening with the return of the final flight of 105 soldiers from the 4th Brigade Combat Team (Currahees) who returned up early Saturday morning.
This deployment was scheduled to be nine months, a good portion of our brigade about 2000 soldiers returned back at the 6-7 month mark. These soldiers returning today Easy Company of the 2nd/506th Infantry Regiment of the HBO Band of Brothers fame. They were contacting a TA Uplift Mission, or a Train, Assist, and Advise Uplift Mission. Easy company was selected because they finished their mission ahead of schedule out of FOB Salerno in the Khost Province of Afghanistan." said Major Kamil Sztalkoper, 4th Brigade Combat Team Public Affairs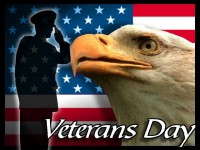 Clarksville, TN – Clarksville-Montgomery County gathered together in front of the Montgomery County Courthouse yesterday to honor our veterans, as well as those who are still serving their country.
Military service is one of the highest forms of patriotism and with our close proximity to the Fort Campbell Army post Clarksville-Montgomery County is home to a significant veteran population. They are part of the fabric of our community.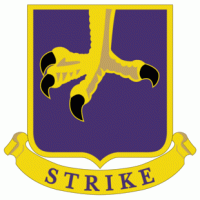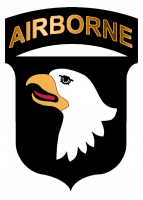 Clarksville, TN – In what is believed to be a first for the U.S. Army, a Fort Campbell soldier from the 2nd Brigade Combat Team (Strike) re-enlisted on the air as part of the Air Strike program on Clarksville Radio Station WJZM 1400 AM.
As part of the 15th Episode of the highly entertaining program, Sgt. Joe Padula interviewed SPC Ilka Zaneta Luna, from Company B, 2nd Brigade Special Troops Battalion, 2nd Brigade Combat Team, 101st Airborne Division (Air Assault); a re-enlisting Strike Soldier, and her husband Jeramie.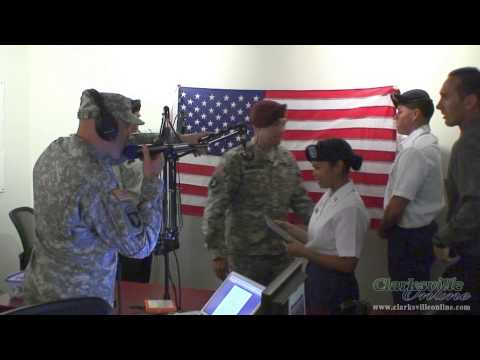 [Read more]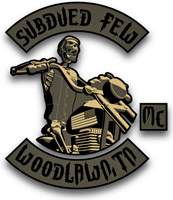 Woodlawn, TN – On Saturday, July 20th, Subdued Few Motorcycle Club is having a Memorial and Benefit Ride for Prescott 19. Subdued Few is riding to show their support for the brave men of the Arizona Hotshot Crew, and to raise money for the Wild Land Fire Service. Registration is from 9:00am until 11:00am.
The ride will start at Texas Casual Grill located on Trenton Road in Clarksville, TN at 11:00am and will end at Bo's Cycle Shop. The ride will go past various fire stations on the route through Clarksville, TN, Cadiz, KY and through Hopkinsville, KY. Approximate arrival time of bikes at Bo's Cycle shop is around 2:00pm.

Greenwood Village, CO – The newest franchisee of Maui Wowi Hawaiian in Clarksville, Tennessee is beginning his "second life" after retiring from a 22 year career as a military police officer with the 501st Signal Battalion, 101st Airborne Division at Fort Campbell, KY.
Transitioning from the structured Army lifestyle, Gary Cryder is going from one family to another as he begins his business and brings the Aloha lifestyle to his community.