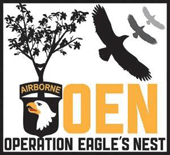 Clarksville TN – With the Christmas season comes the needs of others, and there's no better way to help than reaching out to the families of our soldiers. The needs of military family's has never been greater than during the holidays.
Operation Eagles Nest depends on the generosity of others to support the families of Fort Campbell soldiers who are deployed during this special time of the year. While fighting for our freedom, a soldier must also worry about his loved ones back home.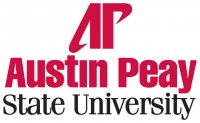 Clarksville, TN – Faculty and staff members at Austin Peay State University recently announced publications or conferences attended as part of their professional and scholarly activities.
Maj. Amy Buck, recruiting operations officer, and Master Sgt. Maj. Randall Johnson, assistant professor of military science, were promoted recently to their current Army ranks. [Read more]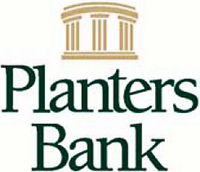 Clarksville, TN – Retired U.S. Army Still Photographer David Smith is the featured artist at the Planters Bank-Hilldale Gallery in December. Smith's work will be exhibited Thursday, December 6th – Wednesday, January 2nd.
The exhibit is a collection of photography from Smith's adventures in Tennessee's state parks, along with many scenes and landscapes from here in Clarksville.

Clarksville, TN – The Clarksville Area Chamber of Commerce announces upcoming events during the month of November.
On November 10th, the Chamber will be hosting the 20th Annual Veterans Day Breakfast at the Austin Peay State University Morgan Center. The morning will begin with a buffet style breakfast at 7:30am followed by a salute to our veterans and then will conclude with COL Andrew P. Poppas, Deputy Commander (Operations), 101st Airborne Division (Air Assault), serving as the keynote speaker.
Tickets are currently on sale for $15.00 each and can be purchased by contacting Yvonne Pickering at .us or 931.245.4340. [Read more]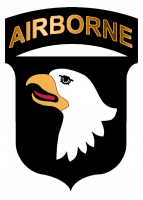 Fort Campbell, KY – "The 101st Airborne Division […] has no history, but it has a rendezvous with destiny," Maj. Gen. William C. Lee told troops during an address August 19th, 1942. Since that historic day at Camp Claiborne, LA, the Screaming Eagles have had many a rendezvous with destiny, and this year the storied division and the Fort Campbell community will mark the 70th anniversary of the unit's inception during the 2012 Week of the Eagles: A history of valor.
"Week of the Eagles is a time for 101st soldiers of the past and present to come together and reflect on the great legacy of the 101st Airborne Division," said Maj. Gen. James C. McConville, commanding general of the 101st Airborne Division (Air Assault). "This year is particularly significant because it coincides with the 70th anniversary of the division. We invite all soldiers, families and friends to participate and experience Week of the Eagles 2012."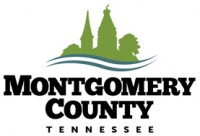 Montgomery County, TN – The Montgomery County Veterans Service Organization is hosting its annual Memorial Day Ceremony at 10:00am, May 28th, at Veterans Memorial Park, Clarksville.
City and county officials, as well as MCVSO staff will speak, with the keynote address by Colonel William B. Hickman, Deputy Commander of Operations, 101st Airborne Division (Air Assault). [Read more]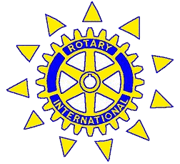 Clarksville, TN – The Clarksville Sunrise Rotary Club welcomed special speaker Commanding General of 101st Airborne Division (Air Assault) and Fort Campbell, Kentucky, Major General James C. McConville to this morning's breakfast on the campus of Austin Peay State University.
The breakfast was attended by city leaders including Austin Peay State University President Tim Hall and Rotarian members from both the Clarksville Sunrise Rotary and the Clarksville Rotary clubs.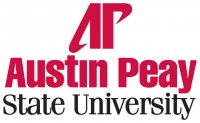 Clarksville, TN – Active duty and military veteran students who will graduate from Austin Peay State University next week will receive APSU's new military coin.
The military and veteran graduate recognition and coin presentation ceremony, with the theme "All Hail to Those Who Serve," is scheduled for 5:00pm, Wednesday, May 2md in the APSU Music/Mass Communication Building Concert Hall. The event is open to the public.
The Latest Trail In The Discover Tennessee Trails & Byways Program
Clarksville, TN — The Tennessee Department of Tourist Development officially launched the Screaming Eagle Trail at a special event Friday, April 20th held at the Rivers and Spires Festival in Clarksville, Tennessee. The 13th of 16 self-guided driving tours in the Discover Tennessee Trails & Byways program, The Screaming Eagle travels 353 miles from Nashville throughout other cities in Middle Tennessee.
The Screaming Eagle Trail is the result of a partnership between multiple state agencies and city and county officials. The end result is a trail made up of sites and attractions in Benton, Cheatham, Davidson, Dickson, Houston, Humphreys, Montgomery and Stewart counties that travels through Middle Tennessee's history, landscape, music and cuisine.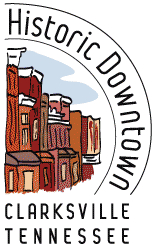 Clarksville, TN – The Historic Downtown Clarksville Association (DCA), is proud to announce the First Thursday ArtWalk for March, 2012.
This months artwalk will be held on March 1st, 5:00pm until 8:00pm, and as always will be held in the shops and galleries on Public Square, Franklin Street, Strawberry Alley, Main Street and Second Street. Participating merchants include The Framemaker, Ingredients, Rogate's Boutique, ARTifacts, Hodgepodge, and many more.
As always, this is a free event so bring your family and friends downtown to the Artwalk.