Clarksville, TN – Earlier this year, when executives with Coca-Cola Bottling Works of Tullahoma discussed creating a new company logo, they reached out to one of their newest clients – Austin Peay State University (APSU).
On July 1st, 2017, the company became the campus' exclusive beverage provider, and a year later, Rachel Bush, associate professor of art, heard the company wanted to host a logo design contest. She contacted the Tullahoma office with a different idea.

Clarksville, TN – The acclaimed pianist Warren Jones, a distinguished long-time faculty member at Manhattan School of Music and the Music Academy of the West, will present a free public concert to the Clarksville community at 7:30pm, Saturday, December 1st, 2018 in the Austin Peay State University (APSU) Mabry Concert Hall.

Clarksville, TN – The Austin Peay State University (APSU) professor's story starts simply enough, with a world record assembly of double reeds in Granada, Spain. About 550 oboists and bassoonists climbed the bleachers around 11:00pm August 31st at the International Double Reed Society's annual conference.

Clarksville, TN – Smartphone photos are fine for most tourists, but when Austin Peay State University (APSU) student Amir Elraheb first experienced the splendor of Madrid, Spain, he pulled out his watercolors to truly capture the city.
"It's sort of like a photograph, but when you are painting you have to pay attention to the details of whatever you're looking at so much harder, so scenes are engrained in my head," Elraheb, an Austin Peay State University foreign language major, said.
Clarksville Police Department

Clarksville, TN – Please come join Clarksville Police for a cup of coffee at Starbucks, Thursday, November 29th, from 3:00pm-4:00pm at 1674 Fort Campbell Boulevard. The good folks at Starbucks will providing the cup and CPD officers will be there to chat with you. Hope you can make it.
Oftentimes, the majority of contact between the public and law enforcement are during emergencies or very emotional situations, which do not provide a good opportunity for relationship building.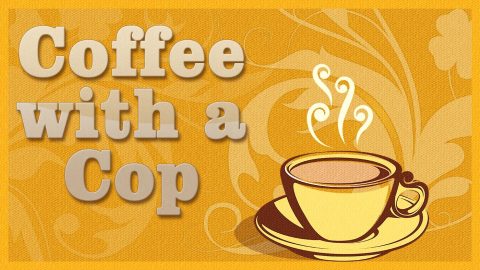 [Read more]

Clarksville, TN – On November 29th and 30th, 2018, the Austin Peay State University (APSU) Board of Trustees will host its winter meetings on the APSU campus.

Clarksville, TN – For the last several years, Austin Peay State University (APSU) and the Clarksville-Montgomery County School System (CMCSS) have worked together almost on autopilot.
The University's Eriksson College of Education sent juniors and seniors to practice teaching at local schools, and the district looked for classrooms to place these would-be teachers.

Clarksville, TN – On Saturday, November 17th, 2018 during the Austin Peay State University (APSU) Military Appreciation Football Game, the University officially dedicated a POW-MIA chair in the stadium.
As excitement continues to build around Austin Peay's football program and fans fill the stands at Fortera Stadium, one seat near the American flag will always remain empty.
Visit Clarksville

Clarksville, TN – The 2018 Toyota East West All-Star Classic will be held in Clarksville, Tennessee at Austin Peay State University's Fortera Stadium on Friday, December 7th, 2018 for the second year.
The All-Star Classic is organized by the Tennessee Athletic Coaches Association (TACA) and is made up of the state's top 88 senior football players who are selected from more than 400 nominations.

Clarksville, TN – The Austin Peay State University (APSU) Department of Theatre and Dance has had an incredible month with guest artists.
Thanks to the Center of Excellence for the Creative Arts, the Office of Advancement and the Tennessee Theatre Association, from October 11th-November 6th, 2018 the department welcomed a nationally recognized choreographer, a Tony Award-winner, the Phantom of the Opera and much more.