Clarksville, TN – Tia Jones, a communication student at Austin Peay State University was in Germany, serving her country in the U.S. Army, when her past finally caught up to her.
A native of Goldsboro, North Carolina, Jones grew up in a self-described broken home. Raised by her mother, Jones did not meet her biological father during her early years, and in his absence, a six-year-old Jones found suffering as the victim of sexual assault at the hands of her mother's boyfriend.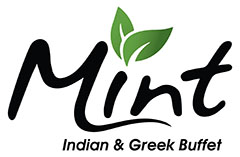 Clarksville, TN – On Monday, March 13th, 2017, Mint Indian & Greek Buffet resturant held their grand opening.
Mint Indian & Greek Buffet is not your typical buffet. The spices, the sauces, and items are robustly cooked and seasoned to perfection.
There are five buffet tables providing a wide selection of Indian and Greek cuisines; including all you can eat Gyros.
7th and 8th grade games to bring 5,880 people and $3.4 million economic impact

Clarksville, TN – On the heels of announcing that the city will host the 2017 Toyota East West All-Star Classic, Visit Clarksville officials have landed another state-wide football event for 2017. The Tennessee Future Stars will host their annual Tennessee-Kentucky games for seventh and eighth graders in Clarksville on June 17th at Austin Peay State University's Fortera Stadium.
"We are excited to host another major football event here in Clarksville at Austin Peay," said Visit Clarksville Executive Director Theresa Harrington. "I can't emphasize enough how important the upgrades to Fortera Stadium and the cooperation of the APSU athletic staff have been to recruiting football events."

Clarksville, TN – Austin Peay State University is partnering with the Dickson County School System to provide an opportunity for high school students from both Creek Wood and Dickson County High Schools to take college courses at a central Dickson County location.
Students would attend college classes taught by APSU faculty in the morning at the central location and return to their respective high school for lunch and afternoon classes.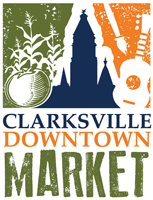 Clarksville, TN – The Clarksville Downtown Market is accepting applications for vendors for its 2017 season, which begins May 20th and runs through October 14th.
The 2017 market season will be from 8:00am to 1:00pm on Saturdays in downtown Clarksville on Public Square. Since its opening in 2009, the Clarksville Downtown Market has been voted the number one farmers' market in Tennessee every year!
The Clarksville Downtown Market is seeking vendors of all types. Sellers of local produce, dairy, honey, flowers, cheeses, meats, food products, baked goods/breads, and artisan items are strongly encouraged to apply, but all applicants will be considered. All items must be handmade, homegrown or gathered by the seller or family members.

Clarksville, TN – Austin Peay State University has retooled its engineering technology program Over the last year and is in the process of repurposing its Technology Building (formerly the Hemlock Semiconductor Building), to meet the growing manufacturing needs of the state.
Clarksville, TN – Austin Peay State University's Woodward Library Society will host its ninth annual Society Social, featuring Pulitzer Prize-winning journalist Jackie Crosby on Saturday, April 1st, 2017.
Crosby, now a reporter for the Minneapolis Star Tribune, won a Pulitzer Prize for specialized reporting in 1985 while working for the Macon Telegraph and News.

Clarksville, TN – The Austin Peay State University Beef Cattle Show Team is barely older than the livestock it shows, but the program has quickly made a name for itself as a competitor on the local, state and national levels.
They only reinforced that reputation when Ruby, the team's prize heifer, or young female cow, was named Reserve Division Champion Percentage Simmental at the 2017 Dixie National Livestock show, held this past February in Jackson, Mississippi.

Clarksville, TN – The Clarksville Police Department will be holding their annual Run for C.O.P.S. (Concerns of Police Survivors) 5k Run/Walk event on Saturday, May 13th, 2917. Registration is going on now.
All proceeds will be donated to the C.O.P.S. Foundation to benefit the families of law enforcement personnel killed in the line of duty.

Clarksville, TN – As it prepares for its sixth year, Camp Granada, Austin Peay State University Department of Music's summer music day camp, continues to expand its mission of providing area children with an opportunity to develop a life-long love of music.
The theme for Camp Granada 2017 is "Kids at Work," and students will explore the history of music in the workplace.