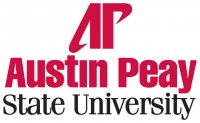 Clarksville, TN – The Soto Cano Air Base sits at the bottom of the Comayagua Valley in the Central American nation of Honduras. It's home to about 500 U.S. Army soldiers, and this past January, a handful of them gathered inside a small wood hut with a sheet metal roof.
The building served as a classroom for the first "on-the-ground" college courses offered at the remote base, and Dr. Sheena Harris, Austin Peay State University assistant professor of history, traveled all the way from Clarksville to teach the new classes.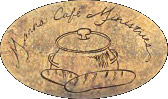 Clarksville, TN – Manna Café Ministries will conduct a Mobile Pantry on Saturday, May 18th from 10:00am to 1:00pm at Fellowship United Methodist Church, 2201 Peacher's Mill Road.
At this event Manna Café will be giving away food to anyone in the community needing assistance with groceries. A valid ID must be presented to receive a food box at the Mobile Pantry event. [Read more]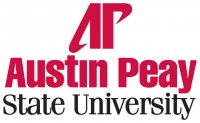 Clarksville, TN – During the summer months, the great American poet Robert Frost liked to stay in a small, white clapboard farmhouse in rural New Hampshire. According to the website www.literarytraveler.com, he later wrote to a friend about his first experience at the farm.
"Our summer was one of the pleasantest we have had for years… There is a pang there that makes poetry," Frost wrote.

Clarksville, TN – Saturday, June 1st is National Trails Day! The Clarksville Parks and Recreation Department is celebrating with a clean-up from 8:00am to 10:00am at the Clarksville Greenway, located at 1101 Pollard Road. [Read more]
Clarksville, TN – One could smell the aromas in the air before arriving at Hilltop Super Market's 4th annual BBQ Cook-Off Saturday.
The grass area in front of the market was filled with tents, grills, barrels and all kinds of barbecue cooking equipment.
People from miles around come out to the BBQ Cook-Off. There was plenty of food to be had as most of the grillers were selling barbecue as well as competing. Anything from bbq sandwich, hamburger, hotdogs, ribeye sandwiches, bbq by the pound, etc were available for purchase.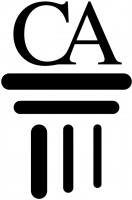 Clarksville, TN – Clarksville Academy has been selected as one of three locations to host the Apple Independent School Leadership and Learning Event. This invitation only event will take place on Wednesday, May 15th from 8:45am-3:00pm in CA's iMac lab.
Apple has named Clarksville Academy as a Middle Tennessee leader in technology. Only two private schools in the US were chosen to host this event, Clarksville Academy and Preston Christian Academy in Plano, TX. The last of the three events will take place at the Santa Monica Apple Store in Santa Monica, CA. [Read more]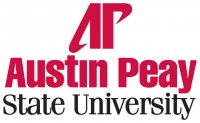 Clarksville, TN – Andrew Beaudoin, a German major at Austin Peay State University, has been selected to receive the Clarksville Edelweiss Club Scholarship for 2013-14.
He was honored during an awards ceremony at the Edelweiss Clubhouse on May 8th and received a check from Debbie Whitaker, president of the Clarksville Edelweiss Club.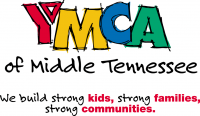 Clarksville, TN – Journey to a New Beginning is an 8 week group that helps you find freedom from the pain of disappointment and loss.
Whether you have lost a loved one, a relationship, marriage, financial security, job, or your health, this group offers a caring place to walk through the grief of any major life change. [Read more]
Clarksville, TN – On Saturday, May 11th, Montgomery Central High School Fellowship of Christian Athletes held a car wash and bake sale at Hilltop Super Market during Hilltop's 4th annual BBQ Cook-Off.
The event was from 9:00am until 2:00pm.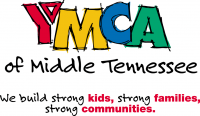 Clarksville, TN – Is anxiety or fear holding you back? How would you live if you weren't afraid? Join this 8-week group to help you overcome negative thought patterns through emotional healing, affirmation, and encouragement.
Learn more about your gifts and purpose while developing a more positive self-image. [Read more]