Clarksville, TN – For the last couple of years, people keep calling the Austin Peay State University Department of Computer Science and Information Technology and asking the same question – what about community coding classes for adults?
Since 2017, the department has offered several computer coding classes and camps for local children, but if you were over the age of 18, you couldn't participate.

Clarksville, TN – The BAND Foundation of Washington, D.C., recently donated $100,000 to the Austin Peay State University Foundation as a contribution for the ongoing effort to fund the Southeastern Grasslands Initiative (SGI) at APSU.
BAND also issued a dollar-for-dollar challenge gift to SGI, agreeing to match up to $250,000 of funds raised through the end of 2019.

Clarksville, TN – Frank Tate, executive director of the Clarksville-Montgomery County Industrial Development Board, knows how to brag. If you're going to make a bold statement, you'd better be able to back it up. On Wednesday morning, during the Alignment of Community and Education Industry Summit, hosted by Austin Peay State University's College of STEM, he told a packed audience of local business, civic and educational leaders that Clarksville-Montgomery County is the best place in all of Tennessee to live, work, play and thrive. In his words, it's "ideal."

Clarksville, TN – The Austin Peay State University Registrar's Office will host its Sixth Annual Graduation Gala this October. This fall's gala will be from 2:00pm-5:30pm on Tuesday, October 9th, 2018 and from 10:00am-2:00pm on Wednesday, October 10th, in the APSU Morgan University Center Ballroom.

Clarksville, TN – On Wednesday, October 3rd, 2018, WKRN News 2 will visit Austin Peay State University's Morgan University Center as part of the channel's Weather Authority University series. Then event, which is free and open to the public, will teach attendees about severe weather and how to keep safe during a storm.

Clarksville, TN – The Austin Peay State University (APSU) Office of University Advancement hosted more than 200 guests at the APSU farm on Friday, September 21st, 2018 for the 60th Annual Tower Club Dinner.

Clarksville, TN – The first half of October brings a whirlwind of entertainment options at the Roxy Regional Theatre on the corner of Franklin and First in Historic Downtown Clarksville Tennessee.
With a trio of live theatre offerings ranging from a provocative 9/11-themed drama to a cabaret to a family-friendly swashbuckling musical adventure, the Roxy Regional Theatre has a little something for everyone this month.

Clarksville, TN – For the first time ever, Austin Peay State University's GeoClub won the top two honors of the GeoConclave, a competition that tests the academic and physical talents of six regional universities' geology students.

Clarksville, TN – The Austin Peay State University College of STEM had a cookout last week so its student clubs could show off to prospective members. The academic rush, modeled after the Greek rush week, allows new students to enjoy free food and drinks, meet faculty and student leaders and discover more than 15 STEM clubs.
Montgomery County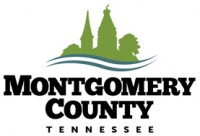 Montgomery County, TN – Montgomery County was recognized with two Excellence in Government Awards on September 26th, 2018 by the Greater Nashville Regional Council (GNRC) at their 2018 Annual Luncheon.
The Excellence in Community Design Award was bestowed to Montgomery County for the design and building of the Downtown Commons.