Manna Café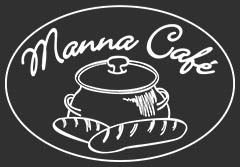 Clarksville, TN – If you were to walk down the street and ask every person you saw what their dream was, they would have something to tell you. No matter how big or small, everyone has a dream.
For Kenny York, Founder and CEO of Manna Café, that dream has been a community of people who share the same mission: to meet the needs of homeless and low-income families in Montgomery County. After many years of waiting, that dream will finally become a reality.

Clarksville, TN – Austin Peay State University (APSU) took a major step forward today with the announcement of the first doctoral degree in the institution's history.
Beginning this fall, the APSU Eriksson College of Education will offer a Doctor of Education (Ed.D.) degree in Educational Leadership for K-12 professionals looking to advance their careers.

Clarksville, TN – Brigadier General Scott E. Brower, former deputy commanding general of the 101st Airborne Division, will deliver the keynote address at Austin Peay State University's summer commencement at 2:00pm on August 10th, 2018 in the APSU Dunn Center.
Brower, a Passaic, New Jersey native, graduated from the U.S. Military Academy in 1989 and was commissioned a second lieutenant in the Air Defense Artillery.

Clarksville, TN – When Austin Peay State University nursing student Hunter Burkhart was 8 years old, his dad suffered a heart attack. When Hunter was 9 years old, his dad suffered a stroke.
Those events arrested life for Hunter and his family. They spent weeks in the hospital, caring for his father. The memories will never fade.

Clarksville, TN – Austin Peay State University hosted several pre-K and elementary-aged children recently at a science demonstration at the school's Sundquist Science Complex.

Clarksville, TN – Folks don't hurry around Washington, D.C., wearing high heels, especially red-soled Louboutin heels. That's an observation Austin Peay State University psychology major Loren Carmichael recently made in a blog about her Peace Corps internship in the U.S. capital.
The Memphis native is spending her summer working with the Peace Corps' Counseling and Outreach Unit, which provides phone consultation to volunteers struggling with emotional health. The unit also handles emergencies affecting volunteers and their families.

Clarksville, TN – On a slow Friday afternoon, Austin Peay State University's Bryan Gaither built a hovercraft.
He captured a video of its maiden flight and sent it to some friends: "So I got bored and built a hovercraft."

Clarksville, TN – Retired Lt. Gen. Ronald Bailey, former deputy commandant for Plans, Polices and Operations for the U.S. Marine Corps, was recently named vice president for external affairs at Austin Peay State University. Bailey, a 1977 APSU graduate, will oversee the University's offices of advancement, communication and strategic initiatives.

Clarksville, TN – Austin Peay State University associate professor of English Dr. Mercy Cannon has a friendly, positive demeanor, but in the winter of 2014, she admits life became a bit of a challenge.
That January, less than a month after giving birth to her second child, she returned to campus to serve as APSU's associate dean of the College of Arts and Letters. She was still recovering from major surgery (a cesarean section), sleep deprived and anxious about being away from her baby daughter.

Clarksville, TN – Austin Peay State University announced today that it has reached a record fundraising total of $9.85 million in gifts and pledges for the 2018 fiscal year.
This total is the second-highest in university history, and it is the result of a continuous increase in donations over time.