Clarksville, TN – On Christmas day, when four million Britons saw a talking rat on the telly, they also glimpsed the creative work of an Austin Peay State University professor.
That evening, BBC One broadcast the animated special "The Highway Rat," based on a popular British children's book, and Scott Raymond, APSU assistant professor of animation and former DreamWorks animator, contributed about 20 seconds to the movie.

Clarksville, TN – Austin Peay State University's Campus Police Department is partnering with the Tennessee Highway Safety Office (THSO) for its fifth annual Seatbelts Are for Everyone (SAFE) campaign.
This statewide initiative is designed to increase seatbelt and child passenger safety restraint usage through the implementation of occupant-protection programs, public events and checkpoints throughout Tennessee. The SAFE campaign began February 1st, 2018 and concludes August 1st, 2018.

Clarksville, TN – Austin Peay State University's ROTC program is looking for the best and brightest college students in the country, and the U.S. Army is willing to pay a little extra for these qualified soldiers.
Through the Army, Austin Peay's ROTC program is now offering a $5,000 bonus to college sophomores who complete the program's cadet basic training and go on to become commissioned officers.
Severe winter weather, flu disrupting blood donations

Nashville, TN – Winter storms and the flu don't just mean a lot of people are missing work and school – it also means they can't keep their American Red Cross blood and platelet donation appointments.
The Red Cross is urging healthy donors of all blood types to roll up a sleeve to help maintain the blood supply for patients in need.
Co-ed programs offered for ages 3-14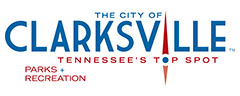 Clarksville, TN – Clarksville Parks and Recreation youth baseball and softball leagues registration is underway. Participants can register now through March 26th, 2018 at the Parks and Recreation office, 102 Public Square, or online at www.cityofclarksville.com/parksrec
Specific leagues include baseball (ages 9-14), softball (ages 7-10), coach pitch (ages 7-8), T-ball (ages 5-6) and Blastball!® (ages 3-4). All leagues are co-ed, and open to boys and girls.

Clarksville, TN – The 2018 Ovation Awards, presented by the Austin Peay State University Center of Excellence for the Creative Arts (CECA, or "seek-ah"), will take place on Sunday, April 8th, at the George and Sharon Mabry Concert Hall at 2:00pm.
The Awards Ceremony will be presented in a new format this year, with an assortment of collaborative performances by APSU and community ensembles.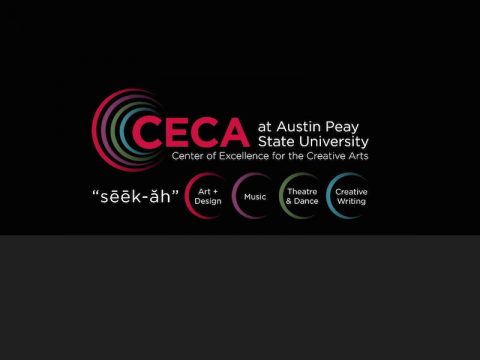 [Read more]
Clarksville, TN – Leaders of the Clarksville Cycling Club met with Clarksville Mayor Kim McMillan recently to discuss ways to promote bicycle-related activities in the Clarksville area.
Alex King, board member and past president, and Lawrence Mize also signaled support for the City's efforts to create an advocacy group to promote a more bicycle- and pedestrian-friendly community.

Clarksville, TN – Anyone passing through the Intercontinental Hotel in New Orleans last month might have paused at all the strange questions drifting out of the hotel's meeting rooms.
"Are werewolves from Europe or Ancient Arabia?" "How did American soldiers fare during World War I?" "Why did Nashville legalize prostitution in the late 19th century?"

Clarksville, TN – In 2014, the Austin Peay State University Department of Public Safety began a partnership with the University's Save Our Students (SOS) food bank, creating the Food for Fines program.
The program allows anyone who received an APSU parking ticket the option to provide food to APSU students in need in exchange for a parking ticket being voided.

Clarksville, TN – During the winter break, a group of Austin Peay State University students and a staff member traveled to Flovilla, Georgia, for an Alternative Break Trip.
The group stayed in a cabin on Lake Macintosh in Indian Springs State Park.