Clarksville, TN – Huddled with a group of Austin Peay State University criminal justice students, Mark Wojnarek finally asked the question they had all spent the better part of a half hour trying to solve.
"Are we looking at the scene of a crime," Wojnarek, a senior investigator sergeant with the Montgomery County Sheriff's Office, asked. "Some crime scenes can be staged, so are we looking at a murder, or are we looking at a suicide?"

Clarksville, TN – Assuming Austin Peay State University's Phi Alpha Theta National Honor Society (PAT) continues down the path it's followed for the past nine years, the University's award-winning history honor society chapter, Theta-Delta, could very soon be celebrating "one for the thumb."
That's because Theta-Delta is once again home to the Nels A. Cleven Award for Best Chapter of the Year, Division IV. The award is given annually to the best chapter in the nation for the organization's Division IV, which consists of schools with between 10,001-15,000 students.

Clarksville, TN – Students from Austin Peay State University's Department of Computer Science and Information Technology have been active in recent weeks, competing in regional coding challenges, as well as presenting findings at a major academic conference.
Two teams of Austin Peay students recently made a strong showing at the Association for Computer Machinery-International Collegiate Programming Contest (ACM-ICPC) 2017 Mid-Central USA Regional Contest, held Saturday, November 4th, 2017 at the University of Tennessee at Martin.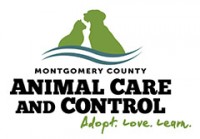 Montgomery County, TN – Montgomery County Animal Care and Control is pleased to celebrate one year of partnering with the 72nd Medical Detachment Veterinary Service Support, which is part of the 86th Combat Support Hospital.
Not only have these military heroes examined and treated many homeless animals in the last year, but they have now added spaying and neutering so the animals will be adopted quicker.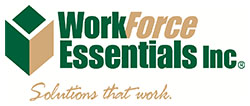 Clarksville, TN – Lightweight Innovations for Tomorrow (LIFT), a Manufacturing USA national innovation institute — in partnership with the National Institute for Metalworking Skills (NIMS), Amatrol, the Tennessee Department of Labor & Workforce Development, and Gene Haas Foundation — announced the launch of "Operation Next" – a new model for equipping separating military personnel with the skills and credentials needed for the most in-demand advanced manufacturing civilian careers in the country.

Clarksville, TN – December is approaching, which means it's almost time for the Austin Peay State University holiday tradition.
At 7:30pm on Friday, December 1st, the APSU Department of Music will host its annual Christmas with David Steinquest and Friends, and the program for this performance will be a little different than in year's past.

Clarksville, TN – An assistant digital editor with Southern Living Magazine, New Brunswick, Canada native — and Austin Peay State University alumna — Abbi Wilt already knows that she followed a rather unique path to her dream job.
"Being a Canadian, I guess it's ironic that I work for a magazine that covers Southern culture, and it's something that my coworkers like to remind me of all the time," Wilt joked. "But I fell in love with the culture here, and I'm able to do the things that I'm truly passionate about."

Clarksville, TN – Whether it was on the big or small screen, there's a good chance you heard how Austin Peay State University Associate Professor of music, violin and viola Dr. Emily Hanna Crane spent her summer vacation.
That's because the Department of Music's coordinator of orchestral strings participated in a series of recording sessions at Nashville Music Scoring in Nashville, performing on scores for numerous major motion pictures, television shows and video games.

Clarksville, TN – Dr. Alisa White, Austin Peay State University president, was named Lee University's 2017 Distinguished Alumna of the Year during that school's Homecoming celebration earlier this month.
The award is the highest honor given by the university to alumni and is given to a graduate who is making advancement in his or her career, while also embracing the values that Lee embodies.

Clarksville, TN – Members of the Austin Peay State University and Clarksville-Montgomery County communities got to see the future of the University's College of Business on Tuesday, November 14th, 2017 as it celebrated the opening of the new Larry W. Carroll Financial Trading Center, located on the first floor of the Kimbrough Building, during a public ribbon cutting ceremony.