Clarksville, TN – On April 10th, 2017, Girl Scout Troop 2604 donated 70 boxes of Girl Scout Cookies to the Austin Peay State University Save Our Students (SOS) Campus Food Pantry.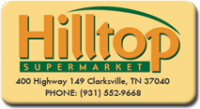 Clarksville, TN – Hilltop Super Market held their 22nd annual Easter Egg Hunt on Saturday, April 15th, 2017. The weather was nice and warm with a cool breeze that kept it from being hot. The event kicked off at 11:00am and the Easter Egg hunt began at 2:00pm.
There were several different activities for everyone to enjoy. There were inflatable bounce houses provided by U Jumpin' Foulks, face painting done by Montgomery Central High School Cheerleaders, cupcake decorating, a duck pond, and other games.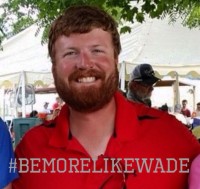 Cunningham, TN – The winners of the 2017 Be More Like Wade Scholarship have been selected. Eight $1000.00 scholarships are being given out this year.
The scholarships go to Montgomery Central High School Seniors who demonstrate similar characteristics of #bemorelikewade.
He exemplified the true meaning of a genuine person by being a selfless individual and always having an optimistic outlook on life.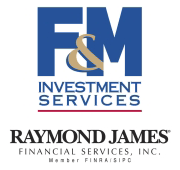 Clarksville, TN – When Fidelity Investments asked couples how much they think they will need to save for retirement to maintain their current lifestyle, 48% had "no idea."
Forty-seven percent disagreed on the amount needed (the disagreement highest among those closest to retirement). In some ways, that's not surprising – many couples disagree on financial and lifestyle matters long before they've stopped working. But while adjustments (hopefully) can be made and differences resolved, things can become more difficult in retirement.

Clarksville, TN – Effective July 1st, 2017, Dr. Prentice T. Chandler has been appointed as the new dean of Austin Peay State University's Martha Dickerson Eriksson College of Education.
Dr. Chandler comes from the University of Cincinnati, where he served as associate director of teacher education and leadership, as well as an associate professor in its School of Education.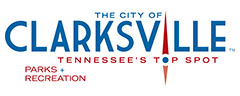 Clarksville, TN – The City of Clarksville's Parks and Recreation is hosting a cleanup from 8:00am-10:00am Saturday, April 22nd at Robert Clark Park, 1449 Tiny Town Road.
Clarksvillians are encouraged to join in the beautification of one of the City's favorite blueway access points.

Palmyra, TN – The Palmyra Union Community Center will be holding a Fish Fry Fundraiser this Saturday, April 15th, 2017 from 4:00pm until 7:00pm.
There will even be an Easter Egg hunt for the children.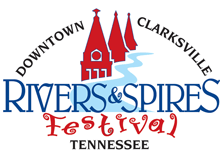 Clarksville, TN – On April 20th-22nd, 2017, the 15th Rivers & Spires Festival will be held April 20th-22nd, 2017 in historic downtown Clarksville Tennessee.
Admission and entertainment at the Festival are free and open to the public.
The following streets will be closed for the Rivers & Spires Festival in downtown Clarksville.

Clarksville, TN – On Tuesday, April 25th, Austin Peay State University Distance Education and the Office of Information Technology will host Ed Tech Day, providing faculty, students, staff and the community with an opportunity to explore and engage with emerging technology currently implemented on the University campus, as well as potential new technology on the horizon.

Clarksville, TN – Austin Peay State University's Department of Art and Design will host the 2017 US Bank Open Exhibition April 20th-22nd, during Clarksville's Rivers and Spires Festival.
The Open Exhibition is an opportunity for artists living in and around Montgomery County to exhibit their work, sell their work and to help raise money for APSU art scholarships.