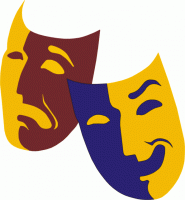 Clarksville, TN – The Cumberland Arts Centre Dinner Theatre will hold auditions for Neil Simon's "Barefoot In the Park" at 7:00pm on Monday March 6th and Tuesday March 7th. Cast includes young couple that can play mid 20's; Female to play 40 – 60; Male 40 – 60; and two adult males of any age.
Those wishing to audition will be asked to read from the script. No resume or headshot is required. Auditions are open to the public. Production dates are scheduled for April 7th, 8th, 14th, 15th.
For more information, contact the director, Art Conn, at

Clarksville, TN – Slated for next month at Austin Peay State University, The Asanbe Diversity Symposium will spotlight the lives of four powerful African American women with a performance of "Ain't I a Woman!" by nationally acclaimed performance group, The Core Ensemble.
The performance takes place on March 16th at 1:00pm in the Trahern Theatre. A panel discussion will take place at 2:30pm in the Wilbur N. Daniel African-American Cultural Center. The Asanbe Diversity Symposium is free and open to the public.
"Planters Bank Presents…" Film Series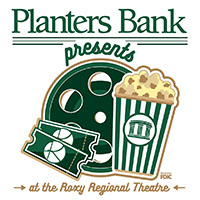 Clarksville, TN – The "Planters Bank Presents…" film series next movie is the epic high fantasy adventure film, "The Lord of the Rings: The Fellowship of the Rings". This movie will be shown this Sunday, March 5th, 2017 at the Roxy Regional Theatre at 2:00pm.
Set in mythic pre-historic times, a young hobbit named Frodo Baggins inherits a magic ring from his elderly cousin Bilbo. Wise to the powers that the magic ring holds, the dark Lord Sauron wants it, knowing it will enable him to enslave the people of Middle Earth.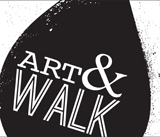 Clarksville, TN – Produced by The Downtown Clarksville Association, First Thursday Art Walk is a free, self-guided tour spanning a 5-block radius that combines visual art, live music, engaging events and more in the heart of Downtown Clarksville.
With 10+ venues, bars and businesses participating each month, the First Thursday Art Walk in Clarksville is the ultimate opportunity to savor and support local creative talent.

Clarksville, TN – Austin Peay State University's premiere choral ensemble – the Chamber Singers – will showcase their talents in Tennessee and Georgia during their 2017 tour this March.
"Our Chamber Singers have been preparing for this tour since the first day of classes back in August of 2016," Dr. Korre Foster, director of choral activities at Austin Peay, said.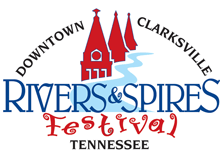 Clarksville, TN – On Saturday, April 22nd, 2017, the Rivers and Spires Festival invites you to enter to win a chance to meet award winning country music duo Montgomery Gentry before they take the Public Square stage.
For your chance to win, go online to www.riversandspires.com/win
Submit your information to be entered to win the opportunity to meet the country artists with two meet and greet tickets.

Clarksville, TN – A major financial supporter of Austin Peay State University, whose contributions to the arts at the school, are legion. A founding member of the Downtown Artists Co-op and the Friends of Photography, who also is an accomplished artist.
A civic organization that keeps the Southern heritage of fiddling alive. And, a company that has consistently supported the arts, in addition to a multitude of other community endeavors for many years.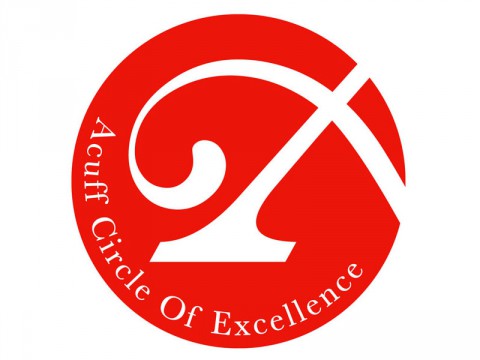 [Read more]

Clarksville, TN – The Customs House Museum and Cultural Center is located in historic downtown Clarksville, Tennessee. Come explore an entire city block featuring large gallery spaces filled with fine art, science and history.
Some of the events in February at the Museum are: Radnor Lake: The Photography of Lisa Ernst, Marilyn Murphy: Short Stories, Chris Hornsby: Fracture, Forward March, A Fine Note, and Spring Break Model Trains.

Clarksville, TN – Military conflicts are not fought in isolation, and the American Civil War was no different. While civilians like Serepta Jordan never lifted a musket, Jordan and millions like her felt its impact, and it is precisely that neglected perspective that made the discovery of her diary by area historians so significant.
A working-class woman living in Clarksville during the war, Jordan was not a name remembered by history.
"Planters Bank Presents…" Film Series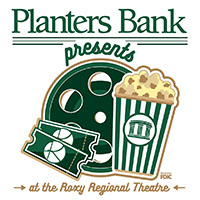 Clarksville, TN – The "Planters Bank Presents…" film series next movie is one of the most-loved and celebrated films in history, "Singing in the Rain". This movie will be shown this Sunday, February 26th, 2017 at the Roxy Regional Theatre at 2:00pm.
Gene Kelly, Debbie Reynolds and Donald O'Connor star in Singin' in the Rain, one of the greatest and most successful musicals ever filmed – filled with memorable songs, lavish routines and Kelly's fabulous song-and-dance number performed in the rain.