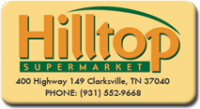 Clarksville, TN – Hilltop Super Market will hold their 22nd Annual Easter Egg hunt on Saturday, April 15th, 2017. Festivities will begin at 11:00am with the egg hunt starting at 2:00pm sharp.
There will be games, cup cake decorating, inflatables, face painting, bounce houses, food, fun and prizes for children of all ages. Best of all, Everything is free.
Saturday event to raise awareness, fundraiser
Clarksville, TN – Citizens are invited to join friends and neighbors for Walk MS: Clarksville on Saturday, April 15th in Liberty Park.
Walk MS: Clarksville is an opportunity for people living with MS and those who care about them to connect, join together, and be inspired. In 2016, nearly 300,000 people at more than 550 locations across the country walked to create a world free of MS, raising nearly $50 million.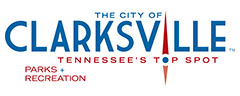 Clarksville, TN – On Saturday, April 8th, 2017 the Clarksville Parks and Recreation held their 5th annual Wettest Egg Hunts at the New Providence pool, located at 166 Cunningham Lane.
There were inflatables for everyone to enjoy as well as face painting, egg dyeing and a not so typical egg hunt. The Easter Bunny also was seen hopping around.

Cunningham, TN – On Saturday, April 8th, 2017, the Cunningham Volunteer Fire Department held their Annual Easter Egg Hunt. The egg hunt was held at Montgomery Central Middle School and started at 10:00am.
The weather was slightly chilly, but other than that, it was a beautiful day for the egg hunt. Over 100 kids attended the event.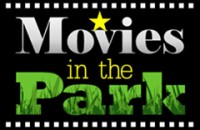 Clarksville, TN – Clarksville Parks and Recreation's Movies in the Park, the city's free, outdoor movie series, will celebrate its 12th season as it kicks off on Saturday, May 27th with the showing of Finding Dory (G) at Heritage Park!
The season begins with the first two showings at Heritage Park, 1241 Peachers Mill Road, followed by the next two showings at McGregor Park's North Extension (behind O'Charley's), 640 North Riverside Drive.

Clarksville, TN – The APSU Center of Excellence for the Creative Arts (CECA) and the Austin Peay State University Department of Art and Design are pleased to announce Alicia Henry, the 2016-17 recipient of the CECA Tennessee Artist Fellowship, will present a public lecture of her work at 6:00pm on Thursday, April 13th in the Morgan University Center, room 303 on the University campus.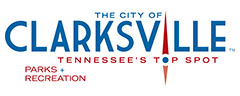 Clarksville, TN – Hop in for a fun-filled time from 10:00am to noon Saturday, April 15th at Clarksville's Morning with the Easter Bunny at Crow Recreation Center, 211 Richview Road.
Families are invited to enjoy Easter-themed activities to include face painting, egg decorating, crafts and a chance to take a photo with Peter Cottontail himself!

Clarksville, TN – Austin Peay State University choral activities celebrates the grand finale of the choral season with the biggest collection of vocal talent to date in the fourth annual "The Big Sing."
On April 11th at 5:30pm, upwards of 170 singers from APSU, Mt. Juliet High School and Station Camp High School will join together at the George and Sharon Mabry Concert Hall on the University campus in a free performance of a wide range of vocal compositions.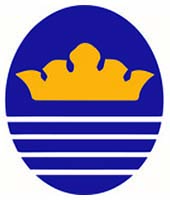 Clarksville, TN – Junior Auxiliary of Clarksville will host the 6th annual Cheers for Charity wine tasting from 6:00pm until 10:00pm, Saturday, April 29th, at Sango Event Center.
Cheers for Charity is a blind tasting where teams of two are invited to bring three bottles of the same wine. Upon check-in, two bottles are bagged and numbered for tasting, while the third is set aside to be awarded as part of the Grand Prize. At the end of the evening, the winners of Best Taste will be announced and receive the Grand Prize.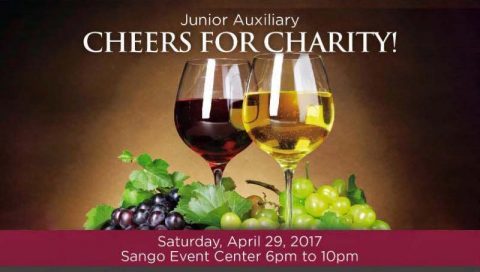 [Read more]

Cunningham, TN – The Cunningham Volunteer Fire Department will be holding their Annual Easter Egg Hunt at the Montgomery Central Middle School this Saturday, April 8th, 2017. There will be fun games beginning at 9:30am.
The Easter Egg hunt will begin at 10:00am sharp.