Cumberland Arts Centre Dinner Theatre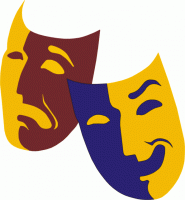 Clarksville, TN – "Four Old Broads", a new comedy by Leslie Kimball, opens this weekend at the Cumberland Arts Centre Dinner Theatre. The comedy is set at Magnolia Place, an upscale retirement home.
The cast includes Kathy Watts who plays Beatrice, a former burlesque star; Linda Ellis Cunningham as Eaddy, a "religious" lady; Judy Cloud as Imogene, the newest resident at magnolia Place; Jan Dial as Maude, a funeral and soap opera obsessed frump. Amy Snider as Pat, a rude pushy nurse; Bill Colclough as Sam, a retired Elvis impersonator and Casanova and Hannah Lee, a quiet, romance novel loving nurse.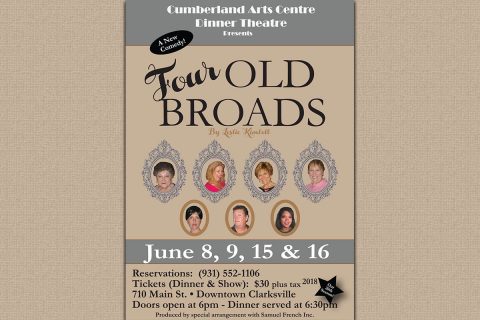 Clarksville Parks and Recreation Department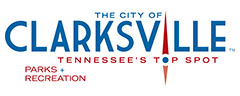 Clarksville, TN – Clarksville Parks and Recreation will host Road to Riverfest, an outdoor concert series featuring live music, food and beer at Liberty Park during the three months leading up to Riverfest, Clarksville's award winning festival.
Now in its 31st year, Riverfest is Clarksville's longest running community festival and brings more than 30,000 people to the banks of the Cumberland River in an arts and recreation celebration.
Youths invited to enjoy food, games, crafts and sports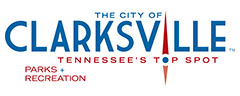 Clarksville, TN – Clarksville Mayor Kim McMillan invites Clarksville youths to join in a summer program filled with fun activities and free food designed to help them fight summertime boredom.
The sixth season of the Mayor's Summer Night Lights program will kick off June 4th and continue at various locations throughout the summer with DJs, athletic competitions, arts and crafts, local music performances, and more.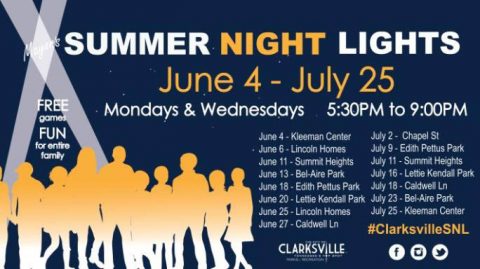 [Read more]

Clarksville, TN – A short documentary highlighting Clarksville in the 1930s took home one of the top honors at the 49th Annual Nashville Film Festival earlier this month. "Clarksville 1937," directed by Austin Peay State University communication professors Karen Bullis and Kathy Lee Heuston, won the Tennessee First Grand Jury Prize for Documentary Short during the May event.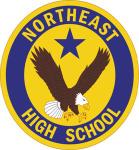 Clarksville, TN – The Northeast High School Class of 2018 graduated 308 seniors at a commencement ceremony inside APSU's Dunn Center on Saturday, May 26th.
Students wearing blue and gold entered in a traditional processional as Pomp and Circumstance played. Thousands of friends and family members filled the first two levels of the auditorium.
Members of JROTC marched to the stage for the presentation of colors, then Christina Webb sang the national anthem.
Clarksville Montgomery County Public Library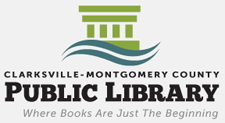 Clarksville, TN – The Clarksville-Montgomery County Public Library works to champion learning and reading, ignites imaginations, and delivers access to information and ideas. To this end, the library holds several events that are educational, entertaining and fun throughout the month.
In June, some of the events include: Tadpoles & Tagalongs, Teen Programs, Adult Programs, Sensory Story Time and Scholastic Book Fair.

Clarksville, TN – The Customs House Museum and Cultural Center is located in historic downtown Clarksville, Tennessee. Come explore an entire city block featuring large gallery spaces filled with fine art, science and history.
Some of the events in June at the Museum are: Fantastical Patterns: Brenda Buffett: Explored Movement, Interpreting the Familiar: The Art of Hattie Marshall Duncan, Nathaniel Mather: Stories Through Color, Exquisite Miniatures.
Clarksville-Montgomery County annual Memorial Day Ceremony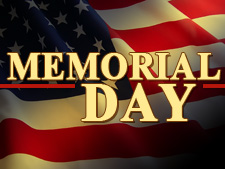 Clarksville, TN – Clarksville-Montgomery County hosted its annual Memorial Day Ceremony at William O. Beach Civic Hall, Monday, with Guest Speaker Major (Ret,) Bill Summers, US Air Force.
Hundreds of people filled the room to honor America's fallen soldiers, both known and unknown, as local leaders took turns at the podium sharing their thoughts on the meaning of the heroic sacrifice so many have made for this country, and the impact that sacrifice has had on us all.
Nightmasters kick off free downtown concert series

Clarksville, TN – Jammin' in the Alley, a free concert series on Strawberry Alley in the heart of downtown Clarksville, returns for another year of concerts and family fun.
The first concert will be from 7:00pm-10:00pm Friday, June 1st, 2018 with a performance by Nightmasters, a popular local blues-rock band.
Heritage Park will host free movie screening, vendors and fun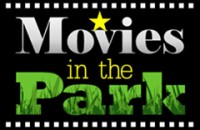 Clarksville, TN – Clarksville Parks and Recreation's Movies in the Park, Clarksville's free, outdoor movie series will celebrate its 13th season as it kicks off on Saturday, May 26th, 2018 with the showing of "Wonder Woman" at Heritage Park, 1241 Peachers Mill Road.
Pre-show activities, coordinated by the Clarksville Parks and Recreation Department, will begin at 6:30pm.