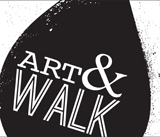 Clarksville, TN – For April's First Thursday Art Walk, Downtown Artists Co-op (DAC) featured the work of two local favorites, Beverly Parker and Bob Privett, in a show titled 'Two: Two Artists, Two Friends, Two Styles.'
Privett is a painter who works in the style Les Fauves, French for 'the wild beasts', a style that emphasizes strong color over realistic values.
Parker is a photographer, elements of Les Fauves can be seen in her work as well. Her sought-after works use exaggerated color, distressed images, and abstract layers that incorporate watercolor, text, and fabric.
Presentations offer free look into Clarksville's history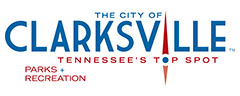 Clarksville, TN – A community favorite, Fort Defiance Civil War Park and Interpretive Center, 120 Duncan Street, offers a variety of events.
Festivities are free of charge and diverse, offering something for visitors of all ages looking to have a great time at one of Clarksville's most treasured historic sites.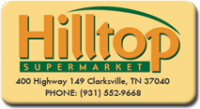 Clarksville, TN – Hilltop Supermarket hosted its 23rd annual Easter Egg Hunt on Saturday, March 31st, 2018 with food, face painting, inflatables, games, and one of the biggest egg hunts in town.
"This has been going on since I was a little kid," Cody Jackson said. "We put out somewhere between 10,000 and 11,000 eggs this year. But, it may be even more than 11,000, we lost count."
Jackson says it takes a while to put that many eggs out, but they're all gone in a matter of minutes.

Clarksville, TN – On Saturday, April 21st, 2018, Austin Peay State University's Woodward Library Society will host its 10th Annual Society Social dinner event.
The Society Social, a fundraising and friend-raising dinner event, will begin at 5:30pm at F&M Bank's Franklin Room in downtown Clarksville. A social hour will be followed by a dinner catered by Nicolleta's Catering.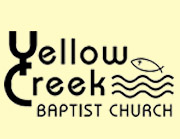 Cumberland City, TN – It had been raining on and off all week, but on Saturday, March 31st, 2018, the clouds parted, the sun came out and dried up the ground and it turned into just a perfect day for the for the Yellow Creek Baptist Church annual Community Easter Egg Hunt.
It was also Yellow Creek's biggest crowd ever with 343 registered children.
Today went simply fantastic. Today is the 31st day of March, and I truly believe we have the prettiest day in March. The lord just gave us a beautiful day," stated Brother Phillip Chambers, Senior Pastor. "It was also our biggest crowd ever."

Clarksville, TN – The Austin Peay State University Department of Art + Design is celebrating the end of the 2017-18 academic year with the 50th Annual Juried Student Exhibition.
The professionally juried exhibition opened in The New Gallery on April 2nd and runs through April 25th. There will be a reception and awards ceremony, which is free and open to the public, from 5:00pm-7:00pm on April 25th.
APSU Sports Information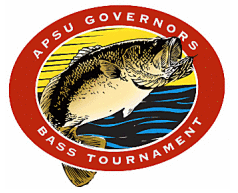 Clarksville, TN – Registration is now open for the 25th annual Austin Peay State University Governors Bass Tournament, which will be held at 6:00am, Saturday, May 12th, 2018 at Kentucky Lake.
Registration and boat launching will take place at Paris Landing State Park (Tennessee). The pre-registration fee is $120.00 (for up to two people in one boat), but after noon on May 11th, the registration fee rises to $135.00, with boats being launched by order of entry.
The tournament will begin at 6:00am, but all contestants must check in at the Paris Landing Marina between 4:00am-5:30am, with a compulsory meeting at 5:30am.
Residents invited to enjoy Clarksville's Beautiful Trails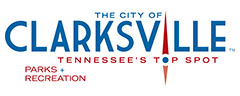 Clarksville, TN – The Rails-to-Trails Conservancy's sixth annual Opening Day for Trails will unfold in Clarksville on the Cumberland Riverwalk at McGregor Park, Downtown's Upland Trail, and the beautiful 5.5-mile Clarksville Greenway.
Opening Day, a celebration of trails nationwide, will be Saturday, April 7th and serve as the unofficial launch of the spring trail season for outdoor enthusiasts and trail lovers.
Free workshop to be held at Customs House Museum in Clarksville on April 19th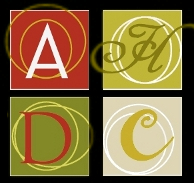 Clarksville, TN – The Clarksville-Montgomery County Arts & Heritage Development Council invites organizations seeking funding for artistic and cultural projects that benefit the community to apply for an Arts Build Communities grant.
Arts Build Communities is a program funded by the Tennessee Arts Commission through Specialty License Program sales and administered by the Clarksville Arts & Heritage Development Council in cooperation with the Tennessee Arts Commission. ABC grants offer financial support for arts projects in all disciplines such as dance, music, opera/musical theatre, theatre, visual arts, design arts, crafts, photography, media arts, literature, interdisciplinary and folk arts.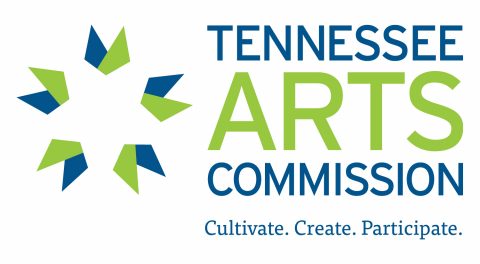 [Read more]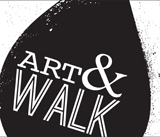 Clarksville, TN – Produced by The Downtown Clarksville Association, First Thursday Art Walk is a free, self-guided tour spanning a 5-block radius that combines visual art, live music, engaging events and more in the heart of Downtown Clarksville.
With 10+ venues, bars and businesses participating each month, the First Thursday Art Walk in Clarksville is the ultimate opportunity to savor and support local creative talent.