Jammin' in the Alley

Clarksville, TN – Jammin' in the Alley, a free concert series on Strawberry Alley in the heart of downtown Clarksville, continues on with the final show of the season on August 3rd, 2018 with a free concert and family fun.
The concert will be from 7:00pm-10:00pm Friday, August 3rd with a performance by the Chris Robertson & The Country Music Band, a popular local band.
Visit Clarksville

Clarksville, TN – Dunbar Cave State Park will intrigue nature lovers, history buffs, spelunkers and budding archeologists. This 144-acre park in Clarksville is situated around Dunbar Cave which has the distinction of being the 280th largest cave complex in the world, stretching 8.5 miles toward the center of the earth.
The entrance to Dunbar Cave was inhabited by local prehistoric peoples for thousands of years before settlers arrived.
Clarksville Parks and Recreation Department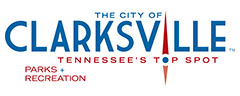 Clarksville, TN – Clarksvillians are encouraged to join in the beautification of one of the City's favorite parks. The City of Clarksville's Parks and Recreation department is hosting a cleanup from 8:00am-10:00am Saturday, August 4th, 2018 at Billy Dunlop Park, 1930 East Boy Scout Road.

Clarksville, TN – The Roxy Regional Theatre is heading west "where the wind comes sweepin' down the plain" to close out Season 35 of live professional theatre on the corner of Franklin and First.
Legends Bank presents Rodgers and Hammerstein's masterpiece "Oklahoma!" at the Roxy Regional Theatre, beginning Friday, July 27th, at 8:00pm. In keeping with the theatre's traditional pay-what-you-can opening night, all tickets not pre-sold at the regular ticket price will go on sale at 7:30pm that evening for a $5.00 minimum donation.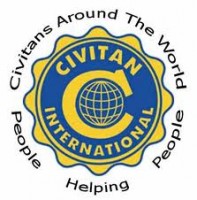 Cunningham, TN – 110th Lone Oak Picnic will be held Saturday, July 28th, 2018 from 10:00am to 2:00pm, in Cunningham, TN. The Lone Oak Picnic will be held rain or shine.
Hosted by Central Civitan Club, proceeds will benefit schools, fire departments, persons in need, etc. in southern Montgomery County.
Come out and enjoy entertainment, meet public officials, and purchase excellent chicken and pork barbecue. The picnic grounds are located between Hwy 13 and Alonzo Place in Cunningham, TN.
Downtown @ Sundown Concert Series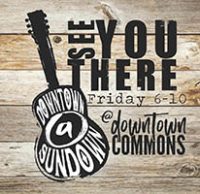 Clarksville, TN – On Friday, July 20th, 2018 Downtown @ Sundown Concert Series and Street Fair will feature the band Thunderstruck; an AC/DC Tribute Band. Neil Brock and the Cover Ups will be the openers. The music begins at 7:00pm with the featured band beginning at 8:00pm.
Come early, bring family, friends, chairs, and blankets. Concert goers wearing AC/DC t-shirts have an opportunity to win some swag. Please leave the coolers and pets at home.
Clarksville Civil War Roundtable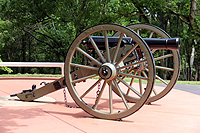 Clarksville, TN – The next meeting of the Clarksville (TN) Civil War Roundtable will be on Wednesday, May 16th, 2018 at the Bone & Joint Center, 980 Professional Park Drive, right across the street from Tennova Healthcare. This is just off Dunlop Lane and Holiday Drive and only a few minutes east of Governor's Square mall.
The meeting begins at 7:00pm and is always open to the public. Members please bring a friend or two – new recruits are always welcomed.
Clarksville Riverfest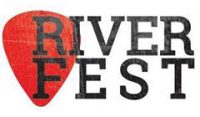 Clarksville, TN – Clarksville Riverfest is excited to host not one but two water competitions as part of this year's festival, Rally on the Cumberland and the Cardboard Boat Regatta.
Rally on the Cumberland will be September 9th at 8:00am and Cardboard Boat Regatta will be the same day at 1:00pm.
Gateway Chamber Orchestra

Clarksville, TN – Tickets are on sale now for the Gateway Chamber Orchestra's 10th Anniversary Season – Inspiration Abounds.
The four-concert Masterworks Series will explore composers that have shaped the Gateway Chamber Orchestra (GCO) over the past decade, culminating with a new festival dedicated to Franz Joseph Haydn in April. Internationally acclaimed soloists are scheduled to perform, including Los Angeles Philharmonic principal clarinet Boris Allakhverdyan.
Clarksville's Riverfest Festival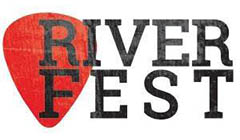 Clarksville, TN – Sister Hazel will be the featured headliner for Riverfest 2018, the City of Clarksville's arts and entertainment festival now in its 31st year.
Sister Hazel, a mainstay on the Billboard country and adult alternative charts for more than two decades, will perform at 9:15pm Saturday, September 8th on the Miller Lite Stage at McGregor Park. The concert is free and open to the public.