Art contest for Heritage Park Skate Park
Clarksville Parks and Recreation Department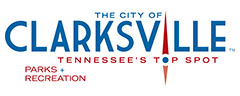 Clarksville, TN – Clarksville Parks and Recreation Department has partnered with Porter Paints to once again host the Art on the Park contest.
This contest takes place every two years in an effort to beautify the Heritage Park Skate Park, deter graffiti and to showcase local art.
Six winning artists will be able to paint their artwork on a predetermined skate park wall, and receive a $25.00 gift card.
Additionally, two honorary artists will be chosen to paint their submissions on a predetermined wall.
Prizes will be awarded to two winners in each age group: ages 12-18, 19-24, and 25 and up. Entering is easy. Submit an image of your artwork to with the following information: name, phone number, age.
Submissions are due by 4:00pm Friday, September 14th, 2018. Judging will take place Tuesday, September 18th. Winners will paint their artwork on the walls of Heritage Park Skate Park Saturday, October 13th and 20th.
For more information and contest rules, visit www.CityofClarksville.com/ArtonthePark
About the Clarksville Parks and Recreation Department
The mission of the Clarksville Parks and Recreation Department is to provide a variety of positive recreational experiences to enhance life values for individuals, families, and our diverse culture.
The Clarksville Parks and Recreation Department offers a wide variety of recreational facilities and activities for all ages, maintains more than 700 acres of parks and facilities, provides 22 park facilities that offer a variety of amenities, including playgrounds, picnic areas, walking trails and pavilions or picnic shelters and maintains three community centers with year-round programming for youth, adults and seniors, as well as four public swimming pools
The Clarksville Parks and Recreation Department is located at 102 Public Square, Clarksville.
To learn more call 931.645.7476.