Clarksville-Montgomery County School System releases supply lists for 2018-19 School Year
Clarksville-Montgomery County School System (CMCSS)
Montgomery County, TN – The Clarksville-Montgomery County School System (CMCSS) reminds everyone that the first half day of the 2018-19 school year is August 6th, which is just a few weeks away!
A great way to start the school year is to have your child prepared.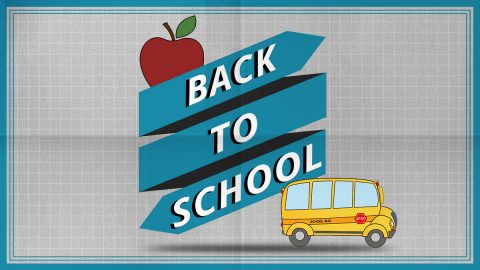 You will find a list of supplies needed for the beginning of school for elementary students in the photos listed here.
The supplies will be collected and stored for classroom use. Depending upon usage, at some point during the school year, students may need to replenish their supplies.
Sometimes teachers may request other items depending on the curriculum.
Middle and High Schools have greater variance in supply lists, so it's best to wait till students receive the list from their teacher.
CMCSS Pre-K School Supply List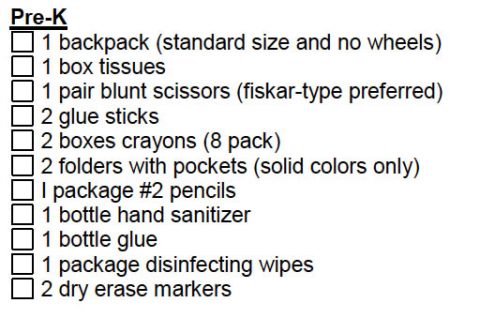 CMCSS First Grade School Supply List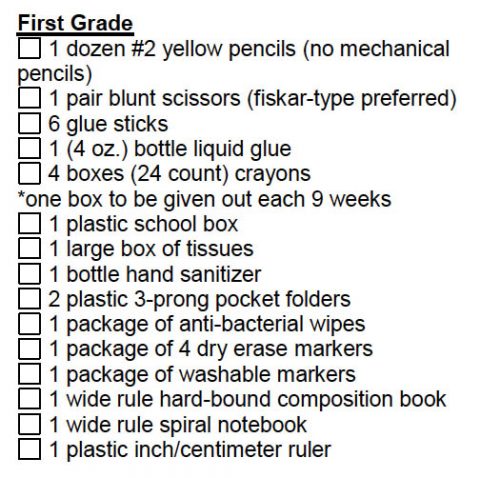 CMCSS Second Grade School Supply List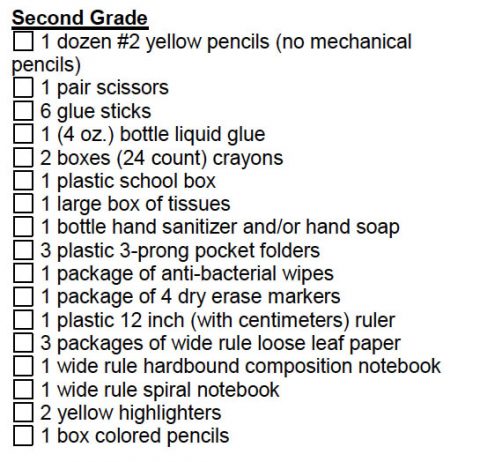 CMCSS Third, Fourth and Fifth Grade School Supply List