Clarksville Parks and Recreation announces Road to Riverfest concerts
Clarksville Parks and Recreation Department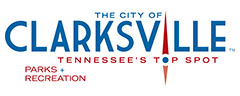 Clarksville, TN – Clarksville Parks and Recreation will host Road to Riverfest, an outdoor concert series featuring live music, food and beer at Liberty Park during the three months leading up to Riverfest, Clarksville's award winning festival.
Now in its 31st year, Riverfest is Clarksville's longest running community festival and brings more than 30,000 people to the banks of the Cumberland River in an arts and recreation celebration.
Music, art, and family events will unfold September 6th-8th.
The festival is presented by the Clarksville Parks and Recreation Department and Miller Lite.
Road to Riverfest has partnered with the Clarksville Hot Air Balloon Classic to bring live music from 6:00pm-9:00pm on Saturday, June 2nd, 2018. Purchase a ticket to see the hot air balloons up close and enjoy performances by Don Gallardo, Tim Carroll, and Brian Ritchey. Tickets are on sale now on Eventbrite.com.
The concert series will continue 5:30pm-8:30pm on Tuesday, July 3rd with free performances by Carl Wockner and the Fort Campbell Military Band followed by fireworks at Clarksville's Independence Day Celebration.
Two weeks before the festival, the final concert of the Road to Riverfest series will be from 6:00pm-9:00pm on Saturday, August 25th. This free 1990's-themed concert, sponsored by Wicked Good Sandwiches, will feature Saved by the Music: The Ultimate 90's Experience.
For more, contact Clarksville Parks and Recreation at 931.645.7476.
About the Clarksville Parks and Recreation Department
The mission of the Clarksville Parks and Recreation Department is to provide a variety of positive recreational experiences to enhance life values for individuals, families, and our diverse culture.
The Clarksville Parks and Recreation Department offers a wide variety of recreational facilities and activities for all ages, maintains more than 700 acres of parks and facilities, provides 22 park facilities that offer a variety of amenities, including playgrounds, picnic areas, walking trails and pavilions or picnic shelters and maintains three community centers with year-round programming for youth, adults and seniors, as well as four public swimming pools
The Clarksville Parks and Recreation Department is located at 102 Public Square, Clarksville.
To learn more call 931.645.7476.