Rossview High School Prom full of Color and Splendor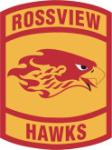 Clarksville, TN – Rossview High School's Class of 2018 held its prom at Valor Hall in Oak Grove, Kentucky this year, with a colorful theme, and almost 500 enthusiastic prom-goers expected to attend.
Nora Murphy is the official Class Sponsor of the 2018 student council class at Rossview High School. She took a few minutes to talk about the evening.
Murphy says she works with a student council group of about 15 students who organize events throughout the year. The money they raise is used to fund the facility, entertainment, food, and decorations for prom.
"We are expecting a total of 480 to attend tonight," Murphy said. "That number includes students and their dates.
"The theme for Prom 2018 is A Night Under the Northern Lights. The students have done a great job putting together this whole Aurora Borealis theme. They wanted it to be very colorful, so they used lots of fresh flowers, and an array of brightly colored up-lighting. At the same time, they tried to keep the décor really simple. I think it turned out very well."
Students decided to not do a full meal during prom, but more of a light menu of appetizers and snacks. In keeping with the theme, all the items had a celestial feel.
"So, we have moon pies, a snow cone machine with the colored ice, lots of little things like that," Murphy said. "After the prom wraps up here, we are hosting an after-prom party at Rossview High School. The party is expected to last until 5:00am. There, they have lined up an actual catered meal."
Rossview High School's prom began at 8:00pm and was in full swing by 8:30pm. A DJ had the dance floor rockin', filled with young men in tuxedos, and young ladies in beautiful dresses. From all accounts, Rossview Prom 2018 was a great success.