Altra Federal Credit Union recognized by Wellness Council of America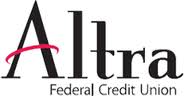 Clarksville, TN – Altra Federal Credit Union was recently honored as a Gold Level recipient by the Well Workplace Awards, which recognizes an organization's commitment to the physical health and well-being of their employees.
The award was presented by the Wellness Council of America (WELCOA), one of the nation's most-respected resources for building high-performing, healthy workplaces.
Award winners must meet the rigid set of worksite wellness criteria known as WELCOA's Seven Benchmarks of Success. Gold Level recipients initiate a comprehensive program that produces results.
Altra's Working on Wellness (WOW) program promotes a healthy lifestyle by having employees and their spouses track a variety of activities. Points are assigned to the various activities and employees are rewarded when certain benchmarks are achieved.
"Altra is proud to be designated as one of America's healthiest companies," said Kim Bauer, Vice President of Human Resources and creator of Altra's WOW initiative. "We are committed to helping our employees live their best lives and they have embraced our WOW program by being active participants."
For more information on the Well Workplace Awards or to view the entire list of winners, visit www.welcoa.org
About Altra Federal Credit Union
Altra Federal Credit Union is a nationwide, full-service cooperative financial institution with over 100,000 members and $1.3 billion in assets. They currently have 16 locations in eight states. Altra was founded in 1931 and is headquartered in Onalaska, WI.