Customs House Museum exhibits Exquisite Miniatures by Wes and Rachelle Siegrist

Clarksville, TN – The Customs House Museum and Cultural Center is featuring a large series of "Exquisite Miniatures" in the Kimbrough Gallery beginning April 12th.
This exhibition consists of sixty signature paintings including landscapes, portraits, still lifes, wildlife, and other subjects by Wes and Rachelle Siegrist. Provided magnifying glasses invite visitors to get a close look at the depth of detail used to create the paintings.
Wes and Rachelle Siegrist are an American husband and wife team who mesmerize viewers with miniature paintings so exquisitely crafted that they are often mistaken for tiny photographs.
Their tiny treasures, as collectors often refer to them, typically measure less than 9 square inches and appear even more detailed when viewed under magnification.
A hallmark of their work is their ability to convey the feeling of a larger canvas or the essence of the natural world in miniature.
Wes and Rachelle Siegrist are members of the Miniature Artists of America, the Miniature Art Society of Florida, the Miniature Painters, Sculptors & Gravers Society of Washington, D.C., the Cider Painters of America, and the Hilliard Society of England. They are the authors of the world's first standard definition of miniature art adopted by the Association of Miniaturist Artists, and have been referred to as "World Ambassadors for Miniature Art."
Museum visitors will have the chance to meet the artists in person on Thursday, April 19th at 12:15pm. Rachelle and Wes Siegrist will be giving a gallery talk and demonstration of their miniature painting technique in the Kimbrough Gallery. Admission to the event is free and open to the public, and guests are welcome to bring their bagged lunches.
"Exquisite Miniatures" by Wes and Rachelle Siegrist, Produced by David J. Wagner, Ph.D., Curator/Tour Director; for further information, visit davidjwagnerllc.com and artofwildlife.com
This exhibit will be on view through June 24th, 2018.
For more information on above exhibition contact Terri Jordan, Curator of Exhibits, at 931.648.5780 or
About the Customs House Museum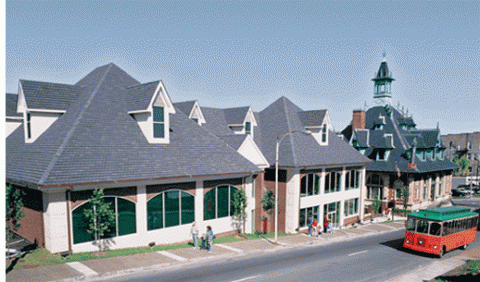 Located in the heart of historic downtown Clarksville, Tennessee, the Customs House Museum and Cultural Center is the State's second largest general museum. The original portion of the building was constructed in 1898 as a U.S. Post Office and Customs House for the flourishing tobacco trade. Incorporating a number of architectural styles, the original structure is one of the most photographed buildings in the region.
With over 35,000 square feet of the region's best hands-on activities and special events…people of all ages agree – the Customs House Museum is well worth the stop!
The Explorer's Gallery is packed with fun, learning and fantasy in Aunt Alice's Attic, McGregor's Market and kitchen, and of course – the Bubble Cave! Finally, get "all aboard" to see our fantastic model trains. Our volunteer engineers "ride the rails" every Sunday afternoon from 1:00pm to 4:00pm.
Regular museum hours are 10:00am to 5:00pm Tuesday through Saturday, and 1:00pm to 5:00pm on Sundays. Adult admission is $7.00, Senior Citizens and College ID $5.00, Ages 6 to 18 $3.00, and under six years and Museum members are free.
The Customs House Museum is located at 200 South Second Street. For more information, call 931.648.5780 or visit their website at www.customshousemuseum.org