'Opening Day for Trails' is April 7th
Residents invited to enjoy Clarksville's Beautiful Trails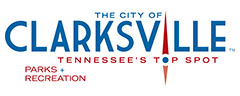 Clarksville, TN – The Rails-to-Trails Conservancy's sixth annual Opening Day for Trails will unfold in Clarksville on the Cumberland Riverwalk at McGregor Park, Downtown's Upland Trail, and the beautiful 5.5-mile Clarksville Greenway.
Opening Day, a celebration of trails nationwide, will be Saturday, April 7th and serve as the unofficial launch of the spring trail season for outdoor enthusiasts and trail lovers.
Whether you want to get active or take a scenic walk through nature, the Clarksville Greenway offers a wonderful experience for citizens and visitors with picturesque views. Users can bike, skate, run, or walk the trail.
Access points (also called trailheads) for the Clarksville Greenway are at Heritage Park, Pollard Road and Marys Oak Drive. The trailhead with the most parking is at Heritage Park on Peachers Mill Road. Trail users are reminded to park only in designated areas. Parking on the road or blocking private residences is not permitted.

Clarksville BCycle is a great way to navigate our paved trails. BCycle is an automated bike sharing system designed for use by many people for short trips around town or recreational riding. BCycle stations are located on the Clarksville Greenway at the Pollard Road trailhead, Liberty Park, Cumberland Riverwalk, and Public Square and Franklin Street. For more information, please visit https://clarksville.bcycle.com
This year's Opening Day event coincides with the 50th anniversary of the National Trails System Act, federal legislation that established the country's National Scenic Trails and National Recreation Trails. The act made possible many of the country's railbanked rail-trails as a result of the 1983 Railbanking Amendment to the National Trails System Act. Learn more about the anniversary at www.trails50.org
For more about trails in Clarksville, visit www.cityofclarksville.com/parksrec or contact the Clarksville Parks and Recreation Department at 931.645.7476.