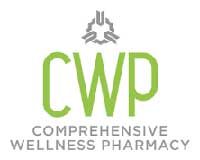 Clarksville, TN – Comprehensive Wellness Pharmacy, a local pharmacy located at 495 Dunlop Lane, is pleased to announce that they are now accepting TennCare.
TennCare is the state of Tennessee's Medicaid program that provides health care for approximately 1.5 million Tennesseans. TennCare is one of the oldest Medicaid managed care programs in the country, having begun on January 1st, 1994.
It is the only program in the nation to enroll the entire state's Medicaid population in managed care.
According to Sandra Empey, Chief Pharmacist, "This has been a long journey and we are excited to finally be able to provide care to patients with TennCare."
Comprehensive Wellness Pharmacy works with your physician to deliver care that's right for you. Melissa Hogan, Pharmacy Manager for CWP states, "our mission is to improve patients' lives by delivering innovative products and services that promote overall health and wellness." She continues "it is our priority every day to Make Pharmacy Personal Again."
Comprehensive Wellness Pharmacy is located at 495 Dunlop Lane, across from Premier Medical Group.
For more information by calling 1.855.806.6042 or go to www.cwpcares.com [2]