Clarksville Parks and Recreation Report for May 17th, 2015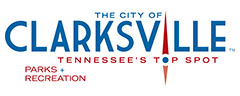 Clarksville, TN – The weekly Clarksville Parks and Recreation Department Recreation Report provides Clarksvillians with a glimpse at the activities and events that are available from the Parks and Recreation Department for them to enjoy together as a family.
This weeks highlights include: Summer Pool Season starts, Medical Display at Fort Defiance, Just Ordinary Exercise and Silver Fitness.
Summer Pool Season begins
It's that time of year, it's Summer Pool Season! Beachaven, New Providence, Smith, and Swan Lake Pools open Saturday, May 23rd. We have a variety of swim lessons, water fitness classes, and pool pass options to cater to every family or group.
During the Summer season, Clarksville Parks and Recreation offers six comprehensive course levels of swim lessons, open to ages 6 months to adult, to teach students how to swim skillfully and safely as well as Adaptive Swim Lessons for those with special needs. The complete list of swim lesson sessions is available online for registration at recpro.cityofclarksville.com. Sessions begin as early as June 1st so be sure to register before classes are filled!
Want to get your pool pass and also save some time in line? Here are a couple of tips to cut your wait time.
Create or update your family's account online at http://RecPro.CityofClarksville.com
Email a photo of each family member on your pool pass (with their names) to . We can add them to your account before you arrive.
Bring your completed form with you. A printable registration form is available at http://RecPro.CityofClarksville.com under the "Links" section.
Medical Display at Fort Defiance
The Fort Defiance Interpretive Center will host a medical display Saturday, May 23rd from 10:00am to 5:00pm.
The exhibit features presentations by Mark Britton and includes a collection of medical items used during the 19th century to include necessary tools for blood-letting, various surgical procedures and preparation of period medicinal products. The display also includes information regarding use of indigenous herbs used in medical practices.
Get in shape with Just Ordinary Exercise!
Ready to get in shape for summer? The Kleeman Community Center is offering a new session of J.O.E. (Just Ordinary Exercise) workout classes beginning June 29th-August 31st, but registration is underway now!
Cost is only $65.00 with a Community Center ID for 9 weeks' worth of classes! Classes will meet Monday through Thursday from 6:00pm-7:00pm and are offered to anyone ages 18 and up. Registration is available at recpro.cityofclarksville.com or onsite at the Kleeman Center.
Focusing on full body development, participants will learn the benefits of a healthy lifestyle while building endurance, increasing muscle mass and losing weight. Get the benefits of a personal trainer while working with a group that helps keep you motivated!
Silver Fitness at all three Community Centers
Did you know that all three of our community centers offer special hours for those 50 and older? Silver Fitness allows seniors to enjoy the gym and workout room while the community centers will be closed to the general public!
Crow Community Center will offer sessions Monday through Friday 8:00am-9:00am. Burt-Cobb Community Center will offer sessions on Tuesday and Thursday from 9:00am-11:00am. Kleeman Community Center will offer sessions Monday through Thursday 8:00am-9:00am. Community Center ID will be required for the Silver Fitness Program.