Friends of Fort Defiance Civil War Ball to be held January 12th, 2013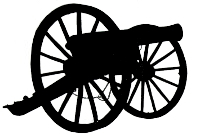 Clarksville, TN – The Friends of Fort Defiance would like to invite you to a Civil War Ball in support of the Fort Defiance Interpretive and Visitors Center, a beautiful facility located on the site of Fort Defiance's earth works in Clarksville.
It was opened in April of 2011. If you have not had the opportunity to visit there as yet, we encourage you to do so. It is truly an impressive facility.
The Civil War Ball will be held on January 13th starting at 6:00pm.
Tickets are $35.00 a person. Period Dress or evening clothes are required.
The Civil War Ball will be held at the Madison Street United Methodist Church located at 319 Madison Street, Clarksville, Tennessee.
This event is presented by The Friends of Fort Defiance and The Clarksville Montgomery County Civil War Sesquicentennial Committee.
For more information, or to make reservations email: