Community Foundation of Middle Tennessee to present Learning Series for Nonprofit Organizations and Board Members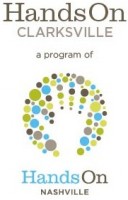 Clarksville, TN – The Clarksville Montgomery County Nonprofit Partnership Network and Hands on Clarksville will host the third in the series of training sessions to assist the nonprofit community on June 20th, 2012 from 10:00am-12:00pm at the Clarksville Montgomery County Public Library.
The event is part of the 2012 Learning Series that provides training and professional networking opportunities for nonprofits, board members and other professionals interested in the area of nonprofit leadership and management.
This month's session will be presented by The Community Foundation of Middle Tennessee.
Participants will learn about
www.GivingMatters.com
, a program operated by The Foundation that exists to enrich and empower local Philanthropy. GivingMatters.com puts important information about the Middle Tennessee nonprofit community at the fingertips of potential donors, volunteers, and clients.
The site is a publicly accessible online database that houses in-depth, transparent information provided directly by Middle Tennessee nonprofits. A complete and up-to-date GivingMatters.com profile is an eligibility requirement for many local grant opportunities (including The Community Foundation's discretionary grant application, due August 1st).
Presenters will teach those attending how to initiate, complete, and maintain a nonprofit profile on GivingMatters.com, and will provide tips and tricks for incorporating the profile into your organization's overall marketing and development strategies. It is intended for participants at any level, including those who are new and/or unfamiliar with GivingMatters.com, as well as individuals with a great deal of experience who would like a "refresher."
The session is free, but advance registration is required. Contact Rita Arancibia at 931.551.5450 for more information or register by email to rarancibia.