APSU Provost Lecture Series to focus on Songs of War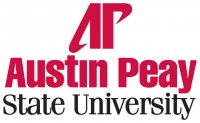 Clarksville, TN – The challenges composers might face in memorializing war in their music will be one of the topics explored in the final installment of the Provost Lecture Series at Austin Peay State University.
Dr. Jeffrey Wood, professor of music at APSU, will present "Songs of War: Expressing the Inexpressible" at 3:00pm, Thursday, April 19th in the Morgan University Center, Room 103. The event is free and open to the public.
"This presentation will be on the response of the 'classical' composer to war — from the American Civil War to the present," Wood said. "Composers such as Elgar, Britten, Copland and others will be presented. With April 19th being Yom HaShoah, which is Holocaust Day in the Hebrew calendar, musical responses to the Holocaust will also be discussed."
In addition, his presentation will explore the challenges confronting composers in commemorating and memorializing war in their music.
Wood's compositions have been performed throughout the country and have received many awards including those from BMI, ASCAP and the Stroud Festival Competition in England. He was named Distinguished Composer of the Year by the MTNA and was included in the "The Art Song Collection" competition sponsored by G. Schirmer/AMP. His oratorio "Lamentations of Jeremiah" was premièred in 1999 and subsequently nominated for the Pulitzer Prize.
As a pianist Wood has worked with composers as Roger Sessions and Ernst Křenek in performances of their keyboard music. He is a past recipient of the Hawkins Award for creativity and has held the Artist Fellowship in Composition from the Tennessee Arts Commission.
The Provost Lecture Series seeks to foster a spirit of intellectual and scholarly inquiry among faculty, staff and students. The program will be used as a platform for APSU faculty members who are recent recipients of provost summer grants, who have been awarded faculty development leaves and who have engaged in recent scholarly inquiry during sabbatical leaves.
APSU faculty members with recent research of acclaim also will be given a platform within this series. In addition, other faculty members of local or widespread renown will be invited to lecture within this series.
For more information about the Provost Lecture Series, call Dr. Brian Johnson, assistant provost and assistant vice president of academic affairs at APSU, at 931.221.7992 or email him at .