Clarksville's Movies in the Park 2012 season to kick off May 5th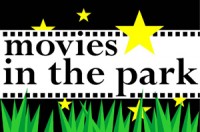 Clarksville, TN – Movies in the Park, the FREE outdoor movie series at the Heritage Park Soccer fields, will kick off its seventh season, Saturday, May 5th with the Oscar winning film, "Hugo" – which is rated PG.
Come early to save your spot and check out this year's new wellness feature, "Move Before the Movies," presented by Clarksville Parks & Recreation, the YMCA of Clarksville, and the Mayor's Fitness Council.
Activities include Kids Zumba, Ultimate Adventure Games, Yoga, Kids Hip Hop and more. Free prizes will be given away as well!
Be sure to bring your picnic blankets and lawn chairs. As always, you are welcome to bring your picnic basket, but concessions will be available. Sorry no pets allowed.
Visit, www.parksafterdark.com, now until June 30th to vote on the People's Choice movie. The movie with the most votes will be shown July 21st.
Date
Movie Name
May 5th
HUGO (PG)
May 18th
Moneyball (PG-13)
June 2nd
Tangled (PG)
June 16th
Chronicles of Narnia – The Lion, the Witch, and the
Wardrobe (PG)
July 7th
A League of Their Own (PG)
July 21st
People's Choice
August 4th
Ratatouille (G)
August 18th
Inception (PG-13)
September 1st
80's Double Feature The Princess Bride(PG) &
The Goonies (PG)
September 15th
The Hunger Games (PG-13)
Special thanks to our sponsors for their support to make free outdoor movies possible. Movies in the Park sponsors include Centerstone, The Leaf-Chronicle, Clarksville Family Magazine, The YMCA of Clarksville, Lamar Advertising, Premier Medical Group, Fort Campbell Federal Credit Union, and WJZM.
All information on Movies in the Park is available at www.parksafterdark.com.
Movies in the Park are FREE and open to the public.